RCNi 'Excellence in Cancer Research' Nurse Award
Update: Entries for the Excellence in Cancer Research RCNi Nurse Award 2019 have now closed. 
We wish all those who've entered and submitted applications the very best of luck. Judging is now underway, and we look forward to announcing the finalists in April and the winner of this year's Excellence in Cancer Research RCNi Nurse Award at the Awards ceremony on 3 July 2019. 
In recognition of your work on clinical cancer trials, Cancer Research UK sponsors the Excellence in Cancer Research category of the RCNi Nurse Awards. This category is the only award for nurses involved in cancer research in the UK.
The award acknowledges all clinical research nurses and those involved in clinical research to discover new ways of preventing, diagnosing or treating cancer.
Congratulations to Foteini Rozakeas, winner of the 2018 Excellence in Cancer Research RCNi Nuse Award, and to all of our finalists.
Read about our winner and finalists below, and more about Foteini and her team's inspiring work on the PEACE study in Cancer Nursing Practice.
This years' winner
Foteini Rozakeas

University College London Hospitals NHS Foundation Trust
Foteini Rozakeas is responsible for screening, recruiting, consenting and registering patients into the PEACE study – the Posthumous Evaluation of Advanced Cancer Environment - study. Her minimum target of 10-15 tissue harvests post-mortem per year is met in a sensitive, respectful and dignified way. She liaises with supporting recruiting sites and affiliated institutions such as hospices and the PEACE multidisciplinary team to coordinate the tissue harvests in a timely manner, 24-72 hours after death. She assists with the collection of blood and tissue samples taken at baseline and up to four further points before death, including their processing, storage and tracking.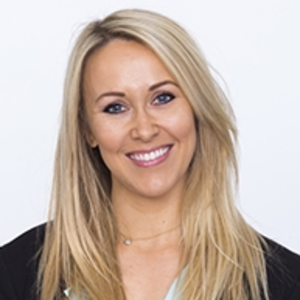 Carly Ringrose, Cristiana Da Silva and Andrade Goncalves
University of Southampton
These research nurses have established and developed a phase 1 oncology trials clinic at Southampton General Hospital, delivering a portfolio of complex academic and commercial trials while showing empathy and compassion to patients with limited options and life expectancy. The clinic offers patients hour-long appointments to discuss the complex information relating to participation in a phase 1 oncology trial, reducing pressure on busy oncology clinics. The nurses support patients while they wait for treatment slots to become available and manage referrals sensitively. They deliver treatments, including novel agent first-in-human treatments and capture data.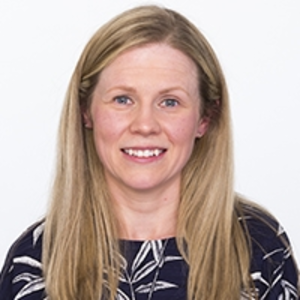 Karen Parsons
Northern Ireland Cancer Trials Network
Karen Parsons conducted a pilot project integrating holistic needs assessments (HNAs) into the role of cancer research nurses when they become the key workers for prostate cancer patients participating in clinical trials. The HNA includes assessment of physical, practical, family/relationship, emotional, spiritual/religious concerns and lifestyle or information needs. The process includes continence and erectile dysfunction assessment, and development of appropriate care plans and referral. As well as ensuring seamless patient care, a care plan is devised with the patient agreeing the best way to manage concerns or appropriate referrals are made. Positive feedback indicates high levels of satisfaction with information, contact, treatment and support.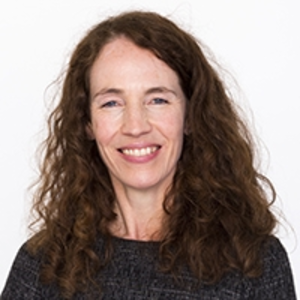 Lorraine Turner
The Christie NHS Foundation Trust
Advanced nurse practitioner Lorraine Turner led, designed and managed an audit to assess the holistic needs of the rapidly increasing number of patients referred to the experimental cancer medicine team. The audit highlighted patients who had a significantly high level of concern at referral, increasing to 79% at the end of trial, with concerns relating to current illness, treatment, physical concerns, not being able to do things, and the future. Symptoms causing significant distress at referral included pain, shortness of breath, bowel problems and lethargy. Approximately half were referred to palliative/supportive care services following assessment. Only 14% were already in contact with supportive care services.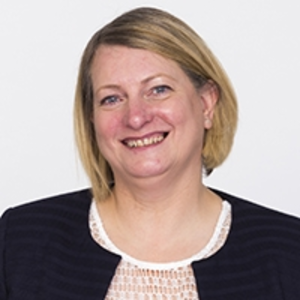 Valerie Cowens and the early phase nursing team
Newcastle upon Tyne Hospitals Foundation NHS Trust
This nursing team has demonstrated how to successfully run cancer trials in the era of personalised medicine. While its expertise is in first-in-human safety studies, it has enthusiastically embraced the opportunity to adapt working practices to deliver a molecular profiling and treatment study. This has been highlighted by the success of recruitment to the National Lung Matrix Trial in north east England, and the team's record for ensuring patients with a potentially treatable abnormality in their lung cancer are offered a chance at treatment. The team provides continuity of care for patients during the complicated process of entering and participating in the study.