Event Volunteering for Corporate Partner Employees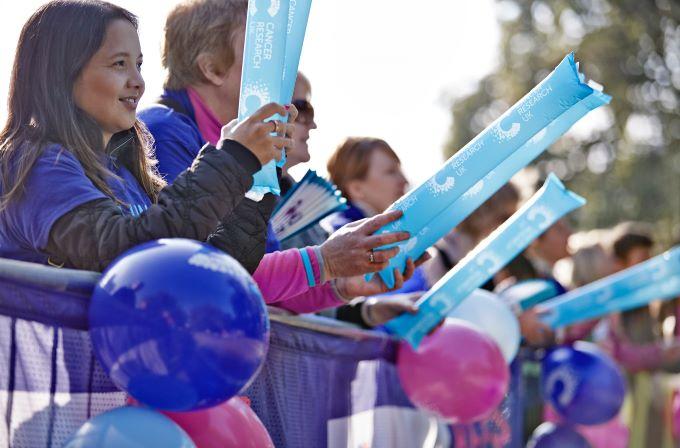 Apply now
All you need to do is complete our short application form online. A member of the team will then get in touch with you.
What Will I Be Doing?
We run 400 events annually, but we can't do this without the help of volunteers on the day to support our 700,000 participants and ensure they have a great day.
There are lots of ways that corporate partner employees can help with our events, such as setting up marquees, marshalling, dealing with enquiries, cheering on participants, handing out medals, or using specific skills (e.g. helping to transport event kit overnight). Volunteers will meet like-minded people to create a positive impact in the community and gain new skills and experiences for personal and career development. It's a great chance for a team-building activity too; for example, one organisation currently supports events by rotating their support at different locations to tie in with a weekend trip away for their staff.
Volunteer teams will have a designated manager who will provide a full briefing four weeks prior to the event and a full explanation of the role, as well as supporting to answer any questions throughout the day. The pre-briefing will contain details of event location and transport options but the volunteers will need to arrange their own transport for the day. All volunteers will receive a t-shirt to wear, a thank you from the event manager and a feedback survey post-event.