Training for a full marathon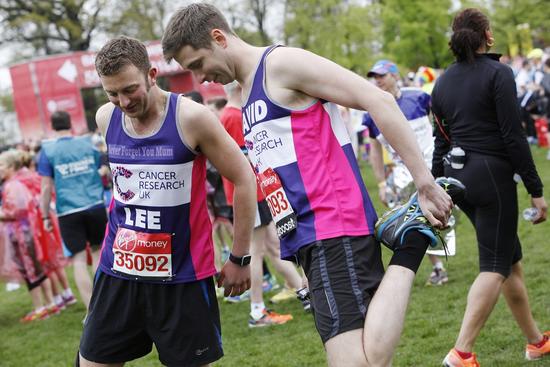 Marathon training plans
Taking on a marathon is a big commitment and needs a great training plan to ensure success and to avoid injury. Training will often take place over a long period of time and through the winter months. A good plan will keep you motivated and help fit those long training runs into your schedule.
We have a plan for you, whether you're a first time marathoner or you're looking to get that magic time.
Follow our beginner marathon training plan if this is your first marathon or you're not a regular runner. We'll show you how to get those miles under your belt and how to incorporate longer runs into your schedule so you're ready for race day. 
Use our intermediate marathon training plan if you've run a marathon before and are looking to improve your time. This plan will help you train more regularly, get you running quicker and build your stamina for those longer runs. 
Choose our advanced marathon training plan if you're an experienced marathon runner or would like some training tips to take your marathon running to the next level. This plan will make sure your marathon training is as effective as possible through a detailed timetable of running and cross training. 
Training for an event?
Whether it's your first 10k or you're a seasoned marathoner, we have a training plan for you.
Nutrition guide
Our nutrition guide will help you to eat well whilst you train for your event.