Big Hike Jurassic Coast 2023
Take on our one-day Big Hike challenge along the Jurassic Coast. 
Choose between a full or a half marathon distance and explore the great outdoors- all while raising money for life-saving research. 
About Big Hike Jurassic Coast
Start and finish venue: Norden Farm, Corfe Castle, Dorset, BH20 5DS 
Arrival window full marathon: from 07:00 am to 08:30 am on Saturday 8 July 2023
Arrival window half marathon: from 08:30 am to 09:15 am on Saturday 8 July 2023
Distance full marathon: 26.4 miles, 833 metres elevation gain
Distance half marathon: 13.9 miles, 461 metres elevation gain
Fundraising target:  Did you know that paying your entry fee of £25 helps us cover the cost of putting the event on? But it doesn't stop there. The money raised by you is what helps us save lives. We suggest that you set a fundraising target of at least £250 towards our life-saving research.
We're with you every step of the way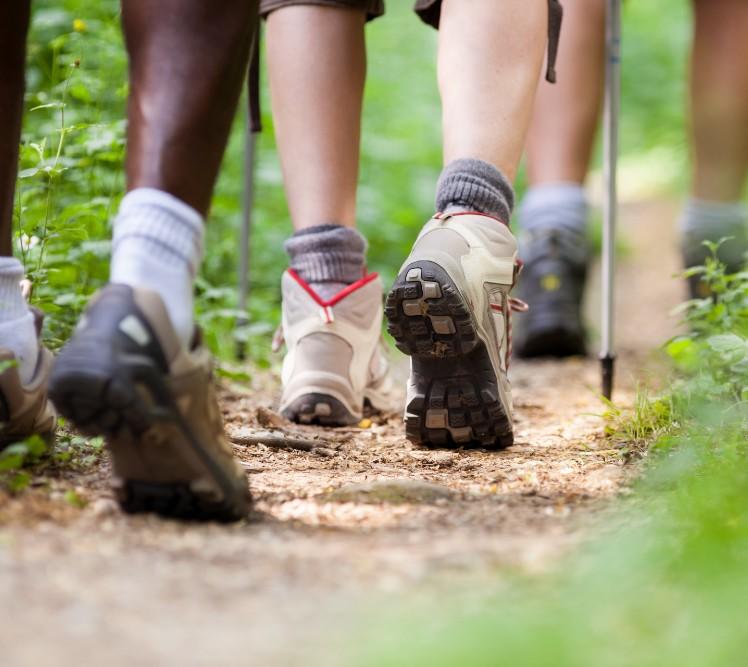 Once you've signed up, we'll send you everything you need to reach your fundraising target, including:
A fundraising pack and your own online giving page
Training plan
Access to our Strava community 
Your Big Hike event pack
What you get as a Big Hike participant
Start/finish venue: Norden Farm, Corfe Castle, Dorset, BH20 5DS
We strongly recommend that you use the following 'What 3 Words' link to identify the precise location of your Big Hike venue: ///youngest.formal.quaking in the free app, to find the starting point.
Free parking is available on site to all Big Hike participants.
The closest mainline railway station to the start/finish venue is Wareham. Please visit the National Rail website for full timetables.
The start/finish venue is wheelchair-friendly, but the course is not.
There will be an 'arrival window' between 07:00 am and 08:30 am (for the full marathon) and between 08:30 am and 09:15 am (for the half marathon). Therefore, on the day of your event, all you need to do is arrive at any point during the arrival window.

If you are a slower walker, you may want to consider arriving earlier in the arrival window. If you are a faster walker, you may want to consider arriving later in the arrival window. Please arrive at the time which is appropriate for you, but it's important that you don't miss the arrival window.

After checking in, you will then receive your safety briefing and start your Big Hike.

There won't be any lockers so pack light but remember your water bottle. Bring your Cancer Research UK t-shirt, back sign and hiking number and don't forget to add your emergency details.

Check the weather forecast in the build up to your Big Hike, and pack appropriately for the conditions.  

Weather conditions can change throughout the day. Stay sun safe using sunscreen with at least SPF15 and a 4 or more star rating.

Toilets and first aid services will be available at the start/finish area and at the support points along the route. Water refill points, hot drinks and snacks will be provided at the support points.

Full marathon participants will receive lunch at the second support point, followed by a hot meal at the finish. Half marathon participants will receive a hot meal at the finish. Dietary requirements will be catered for on the day.

Your Big Hike will also be chip timed (you will notice the little chip device attached to your hiker number). So after your event, you will be able to view your personalised timings.

Read our FAQs for more information about Big Hike 2023.
Volunteering at Big Hike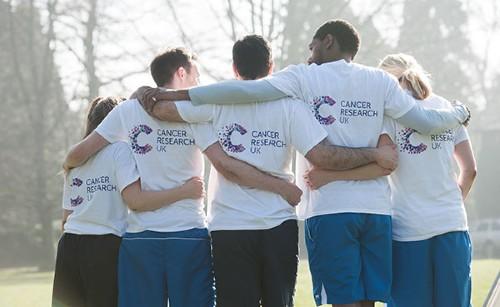 Do you know someone who would make a good event day volunteer? Getting hands-on to help deliver our Big Hike events and have a great time while doing so. Whether it's being located at a support point or cheering our hikers over the finish line it's a great way to get involved.