School fundraising ideas
Get in touch
There are lots of ways for you to get involved and fundraise. It's easy, fun and you'll be helping to beat cancer sooner. See below or get in touch with us today to find out more.
Fundraise for your school now
Interested in fundraising? Fundraising at school is a fun and exciting way to join the fight against cancer. There are loads of ways you can get involved and we will support your school throughout your fundraising adventure! 
Do your own fundraising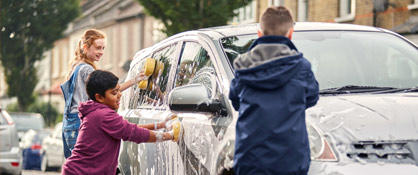 Want to fundraise but not sure what to do?
We've got lots of quick, easy and fun ideas that you can do at school.