Fundraising success stories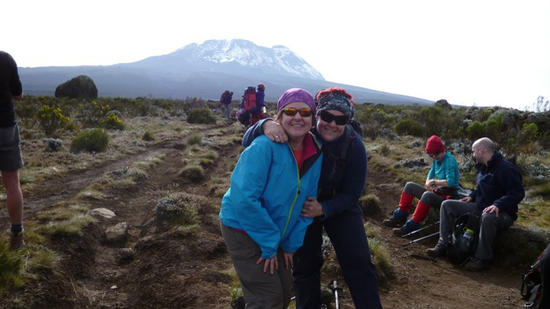 Looking for inspiration? See how other supporters have had fun raising money.
Taking fundraising to new heights
Who? Lorraine Turker and friend
Where? Mt. Kilimanjaro, Tanzania
Amount raised: Over £5,300
Lorraine Turker was diagnosed with aggressive breast cancer in 2010 and as well as undergoing chemotherapy, she took part in a clinical trial in the battle to help save her life. Fortunately, she won the battle and just two years after being diagnosed with breast cancer she decided to climb Mount Kilimanjaro with her friend and breast cancer patient, Dawn.
Lorraine reached the summit of the 5,895-metre mountain in Tanzania on her 40th birthday and raised over £5,000 for Cancer Research UK.
Lorraine said: "We wanted to do something to help raise awareness to women who could easily let small symptoms go unchecked. The climb took a lot of training and mental strength but it was such an adventure and completely worth it to raise the money for Cancer Research UK."
Making Baubles for Beards!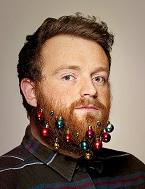 Who? Work colleagues Pauline Ashford & Mike Kennedy
Amount Raised? £5,625.00
In 2014 Mike and Pauline created Beard Baubles, a festive product for bearded men everywhere! The product was a hit, selling out worldwide and becoming one of the most Googled search terms in December 2014.
The project was launched while Mike and Pauline were working at advertising agency GREY London and was supported by BeardSeason: an Australian charity that promotes growing beards in the summer to protect skin from the sun.
Since December 2015 Beard Baubles have been donating all of their profits exclusively to Cancer Research UK raising over £5,500 so far!
The Great Christmas Pudding Race
Who? Cancer Research Aid Committee
Where? London 
Amount raised: £21,000 
Each year, the Cancer Research Aid Committee, which has raised over £1 million for the charity, organises the Great Christmas Pudding race in Covent Garden, London. It's a fun and unique festive fundraising event where teams of 6 compete against the clock to race around an obstacle course while trying to keep a Christmas pudding on a plate at the same time! Last year's event raised over £21,000 and this year takes place on 7 December.
Brave women bare all
Who? Laura Sale 
Where? Brighton
Amount raised: £10,000 so far
Laura, 34, felt compelled to do something positive after her successful breast cancer treatment at the Royal Sussex County Hospital, Brighton. On 1st September Laura organised Leap for Love, a mass skinny dip fundraiser on Brighton beach following the success of last year's event that raised £7000. Laura gathered friends and family to bare all once more this year and helped to raise over £3,000 for charity. 
A survivor scales great heights
Who? Gareth Bennett and family
Where? Scafell Pike, Snowdon and Ben Nevis
Amount raised: £3,600
Gareth, a science teacher from Shepshed, is an inspiring bowel cancer survivor who took part in one of our clinical trials. Not only that but he also took on the mammoth challenge of climbing Ben Nevis, Scafell Pike and Snowdon with his family to help us bear cancer sooner. He raised an incredible £3,600 by doing something he had always wanted to do.
"I wanted to raise £1500 as that is what my treatment cost. The £3,600 I raised could also mean that someone could take part in a clinical trial, just like I did."
Trekking in the hill tribes of Vietnam
After losing her father and husband to cancer, Sue Finlay decided to join her friends on a trek in Vietnam to raise money for charity.
Sue's friends got involved sponsoring her via a Just Giving page, and together with her colleagues organised several events including concerts, jumble sales, an afternoon tea party, and a raffle.
 "I feel it's extremely important that people continue to try and raise money for Cancer Research UK because it is only through continued research that advances in treatment and hopefully, at some stage, eradication of cancer will happen." 
Organising the Annual Ladies Tractor Road Run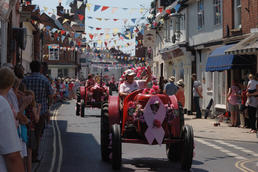 Who? Husband and wife team Annie and John Chapman
Where? Norfolk
Amount raised: £460,000 so far
Over 100 women drive "pink" decorated tractors through the Norfolk countryside every year in the annual Ladies Tractor Road Run. The event, started in 2004 by Annie and John Chapman, raises awareness and funds for breast cancer research.
Annie won our Volunteer of the Year Award in 2008 when the event raised over £100,000. But she refuses to take credit – it's the "wonderful ladies" at the wheel who raise the money and make the event a success year after year.
Running 24 marathons in 12 months
Who? Gary Davies
Where? Liverpool
Amount raised: target of £4,000
Gary Davies is running an incredible 24 marathons in 12 months. Starting on New Year's Day in Liverpool and finishing on 31 December, the retired rugby player is running for family members and friends lost to cancer.
Ready to start your own fundraising story?
Taking on a fundraising challenge is an amazing feeling. We'll send you a fundraising pack with everything you need to get started.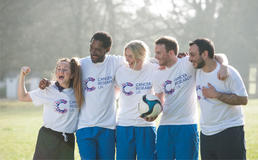 See some of the ways you can raise funds for us, from taking part in sports challenges to putting on an event.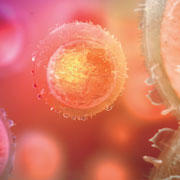 Read about the charity's progress and achievements through the decades.