Campaigning World Cancer Day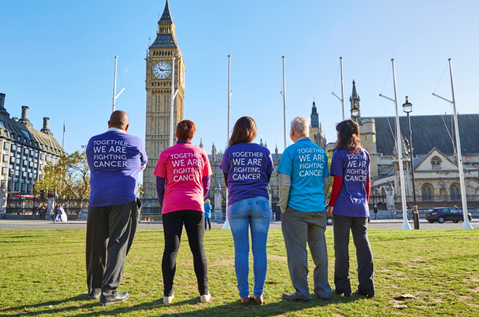 Hear from inspiring speakers and network with other campaigners from different cancer charities. Attend our first Campaigners Connections virtual event.
World Cancer Day Virtual Campaigner Connections Event
A special invitation for cancer campaigners across the UK
Cancer doesn't stop due to a pandemic, and neither do cancer campaigners. Unite with others across the UK for World Cancer Day and attend our free cancer campaigner event, taking place on Thursday 4 February from 6pm-8pm.
Due to Covid-19, coming together to campaign to tackle cancer and the issues facing people living with cancer is more important than ever. Coronavirus has made it difficult, and many of us have felt lonely or isolated at times.
But no single person, organisation or community can make an impact on these issues on their own. We need to share, connect and learn from each other. This is why Cancer Research UK, Macmillan Cancer Support, Pancreatic Cancer UK and Action Radiotherapy are inviting you to spend time together virtually with fellow campaigners.
 Through attending our virtual event you'll:
Meet new people and connect over a drink of whatever you fancy and share your campaigning experience if you wish

Hear from inspiring speakers including special guest Deborah James and learn more about how their campaigning has made a difference over the past year

Be part of a united cancer community and become a more effective campaigner.
Places on this event are limited so please accept your invitation now if you would like to attend. Don't forget to bring a drink of your choice - we can't wait to see you!