The Lung Cancer Centre of Excellence Conference 2017
Speakers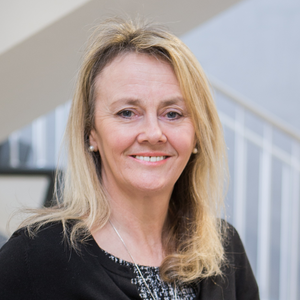 Professor Caroline Dive
Title: Cancer Research UK Lung Cancer Centre of Excellence, Centre Lead
Country: UK
Organisation: Manchester University
Caroline is Deputy Director of the Cancer Research UK Manchester Institute and leads the Clinical and Experimental Pharmacology Group at the Institute. She is Joint Centre Lead for the recently established CRUK Lung Cancer Centre of Excellence at Manchester and UCL, with Professor Charles Swanton at UCL.

Caroline's research has a strong focus on circulating tumour cells (CTCs), particularly in lung cancer; where she has recently developed unique xenotransplantation models using CTCs enriched from small cell lung cancer patients' blood samples, providing a fully tractable system for therapy testing and understanding drug resistance mechanisms.

Caroline is heavily involved with the CRUK-funded TRACERx consortium (led by Prof Charles Swanton), a pioneering study of intratumoural heterogeneity and evolution of non-small cell lung cancer, where she directs the CTC analysis within the consortium.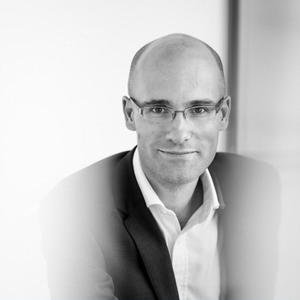 Professor Charles Swanton
Title: Cancer Research UK Lung Cancer Centre of Excellence, Centre Lead
Country: UK
Organisation: UCL Cancer Institute, London
Charles completed his MDPhD in 1999 at the Imperial Cancer Research Fund Laboratories and Cancer Research UK clinician/scientist medical oncology training in 2008. Charles combines his laboratory research at the Francis Crick Institute with clinical duties focussed on biological mechanisms of cancer drug resistance. Charles was made Fellow of the Royal College of Physicians in April 2011 and Chair in Personalised Cancer Medicine and Consultant Thoracic Medical Oncologist at UCL Hospitals in November 2011. Charles is the Chief Investigator of the CRUK TRACERx lung cancer evolution study and was awarded the Royal College of Physicians Goulstonian lecture and Graham Bull Prize for Clinical Sciences in 2013, Fellow of the European Academy of Cancer Sciences in 2013, and Fellow of the Academy of Medical Sciences in 2015. Charles was awarded the Jeremy Jass Prize (2014), Stand up to Cancer Translational Cancer Research Prize (2015), Glaxo Smithkline Biochemical Society Prize in recognition of distinguished research leading to new advances in medical science and the Ellison-Cliffe Medal and Lecture, Royal Society of Medicine (2016). Charles was appointed Napier Professor in Cancer by the Royal Society in 2016.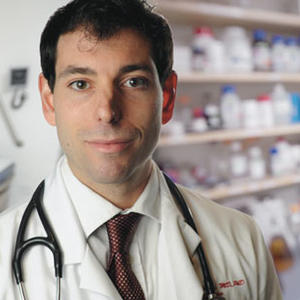 Trever Bivona
Title: Speaker
Country: USA
Organisation: Helen Diller Family Comprehensive Cancer Centre
Trever completed his MD and PhD at NYU School of Medicine, before moving to the Brigham and Women's Hospital/Harvard and then Memorial Sloan Kettering Cancer Centre for advanced training. He's now based at the University of California at San Francisco, Helen Diller Family Comprehensive Cancer Centre, where he is an Associate Professor, and has been since 2011.
The goal of his research is to improve precision medicine strategies for lung cancer patients – in particular, to understand mechanisms of resistance to targeted treatments, and to design new strategies to overcome it. His multidisciplinary team is guided by the 'bench-to-bedside' philosophy – combining functional genomics with clinical datasets and pharmacological approaches to reveal key signalling pathways driving drug resistance.
Trever has pioneered the idea of rational upfront combination therapies (polytherapies) that target the driver oncoprotein together with the pathway most likely to drive resistance. This work has provided the scientific rationale for several innovative clinical trials aimed at improving the efficacy of lung cancer treatments for patients. Trever Bivona website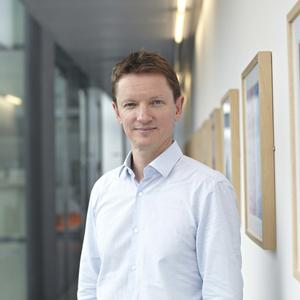 Professor Sam Janes
Title: Speaker
Country: UK
Organisation: University College London Hospitals
Sam won an MRC Training Fellowship to perform a PhD and then a post-doctoral period working in the CRUK Lincoln's Inn Fields Institute with Fiona Watt working on integrin adhesion molecules and cancer cell survival. He then moved as an MRC Clinician Scientist to UCL leading a group interested in the role of stem cells in lung cancer pathogenesis and treatment of lung disease using cell therapies. He was awarded a Wellcome Trust Senior Clinical Fellowship in October 2010 to work on novel cell therapies for lung cancers resulting in a DPFS first–in–man award and recently won his Wellcome Senior Fellowship renewal to study lung cancer pathogenesis.
He works as a consultant at UCLH with a particular interest in Lung Cancer, mesothelioma, interventional and diagnostic bronchoscopy and early lung cancer detection. He is Head of Respiratory Research Department at UCL and director of the Lung Cancer Board for London Cancer.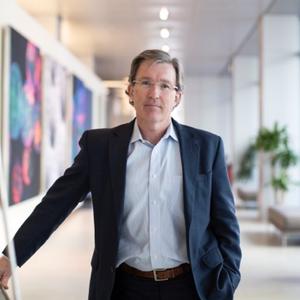 Professor Tyler Jacks
Title: Speaker
Country: USA
Organisation: Massachusetts Institute of Technology
Tyler Jacks, PhD is the Director of the Koch Institute for Integrative Cancer Research at MIT, the David H. Koch Professor of Biology, and an Investigator of the Howard Hughes Medical Institute, and a Daniel K. Ludwig Scholar. Over the course of his career at MIT, Professor Jacks has pioneered the use of gene targeting technology to study cancer-associated genes and to construct models of many human cancer types, including cancers of the lung, brain, and ovary. His laboratory has made seminal contributions to the understanding of the effects of mutations of several common cancer-associated genes. This research has led to novel insights into tumor development, normal development and other cellular processes, as well as new strategies for cancer detection and treatment. Professor Jacks has published more than 200 scientific papers.
Professor Jacks has served on the Board of Scientific Advisors of the National Cancer Institute, is the immediate past chair of the National Cancer Advisory Board, and served as co-chair of Vice President Biden's Cancer Moonshot's Blue Ribbon Panel. He is an advisor to several biotechnology and pharmaceutical companies, and is a director of Amgen and Thermo Fisher Scientific. Among many honors, Professor Jacks is a member of the National Academy of Sciences, the Institute of Medicine of the National Academies, the American Academy of Arts and Sciences, and the Fellows of the American Association of Cancer Research Academy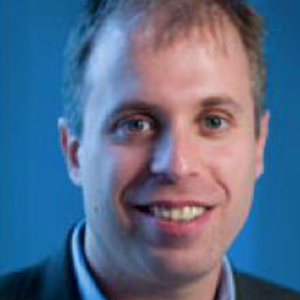 Dr Avrum Spira
Title: Speaker
Country: USA
Organisation: Boston University School of Medicine
Dr. Spira is an Associate Professor in the Departments of Medicine, and Pathology and Bioinformatics and is Chief of the Division of Computational Biomedicine in the Department of Medicine at BUSM. He attends in the Medical Intensive Care Unit at Boston Medical Center. He directs the Bioinformatics Program in the Pulmonary Center and directs the Translational Bioinformatics Program in the Clinical and Translational Science Institute at Boston University.
Dr. Spira's laboratory research interests focus on applying genomic and bioinformatics tools to the translational study of lung cancer and Chronic Obstructive Lung Disease (COPD), with the ultimate objective of developing novel diagnostics and therapeutics that can directly impact clinical care. He is funded as a Principal Investigator through three institutes at the NIH including the NCI, NHLBI, and NIEHS as well as the Department of Defense. His research program centers around the concept that inhaled toxins create a "field of injury" in all exposed airway epithelial cells, and that by measuring gene expression in a relatively pure population of these cells, one can develop a gene-expression profile that reflects the physiological response to and damage from the toxin. The importance of the "field-of-injury" concept is that it allows for the detection of lung disease in tissues that are more readily assayed than the diseased lung itself.
Professor Julian Sage
Title: Speaker
Country: USA
Organisation: Stanford University
Dr. Sage's research program focuses on the mechanisms that control the proliferation of mammalian cells under normal and pathological conditions (regeneration, cancer), with a particular emphasis on stem cells and gene regulatory networks. They combine genetic, genomics, and proteomics approaches to identify and investigate genes and pathways involved in cancer initiation and progression. The lab uses genome-editing strategies to develop and study genetically-engineered mouse models for human cancers, including lung cancer, pancreatic cancer, and liver cancer. Their work spans the investigation of fundamental biological processes to the implementation of clinical trials based on our findings in pre-clinical models.

Professor Enriqueta Felip
Title: Speaker
Country: Spain
Organisation: Vall d'Hebron University Hospital
Professor Enriqueta Felip is Head of the Thoracic Cancer and the Head and Neck Cancer Units within the Oncology Department of Vall d'Hebron University Hospital, Barcelona, Spain. She is also Associate Professor at the Autonomous University of Barcelona (UAB). Enriqueta Felip received her medical degree from the UAB, where she also completed her PhD studies in medical oncology.

Professor Felip is in charge of thoracic malignancy management, and is responsible for thoracic cancer trials undertaken by the Oncology Department. Current research lines include the individualization of chemotherapy in early-stage disease, the use of pharmacogenomic approaches, the evaluation of new drugs, and the optimization of immunotherapy strategies.

She is currently a member of the Spanish Lung Cancer Group (SLCG), the Spanish Society of Medical Oncology (SEOM), the European Society of Medical Oncology (ESMO), the American Society of Clinical Oncology (ASCO), the International Association for the Study of Lung Cancer (IASLC) and the National Lung Cancer Partnership. She is the coordinator of the lung cancer program of the European School of Oncology (ESO). Dr Felip is also author of many peer-reviewed articles and book chapters relating to the field of thoracic malignancies.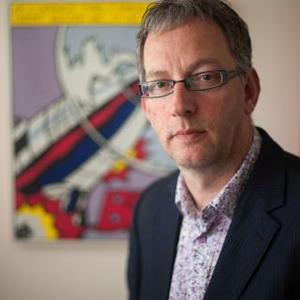 Professor Henricus J de Koning
Title: Speaker
Country: Netherlands
Organisation: Erasmus Medical Center
Professor Henricus (Harry) J de Koning worked as Researcher and Assistant Professor in the Department of Public Health of the Erasmus University in Rotterdam (1987-1999). He became Associate Professor in 1999 and in 2008 he was appointed Professor of Public Health & Screening Evaluation in the same department. He was also Senior Associate in the Department of Health Policy and Management at the Johns Hopkins Bloomberg School of Public Health (2011-2012). Since 2011 he has been a Member of the Medical Advisory Board of the Royal Netherlands Academy of Arts and Sciences (KNAW).
His major scientific contributions are in the areas of:
- Designing, running and evaluating large-scale multidisciplinary population-based randomized controlled screening trials to establish the efficacy of screening;
- Evaluating active international screening programs and tests to establish effectiveness;
- Guiding public health policies using predictions of favorable and unfavorable effects and the cost of screening, based on micro-simulation modelling of the natural history of disease, and cost-effectiveness and cost-utility analyses.
Dr Hugo Aerts
Title: Speaker
Country: USA
Organisation: Harvard Medical School
Dr. Aerts is Associate Professor at Harvard Medical School and Director of the Computational Imaging and Bioinformatics Laboratory (CIBL) at the Dana-Farber Cancer Institute. Dr. Aerts' group focuses on the development and application of advanced computational approaches applied to medical imaging data, pathology, and genomic data. Furthermore, he is a PI-member of the Quantitative Imaging Network (QIN) and Informatics Technology for Cancer Research (ITCR) initiatives of the NIH.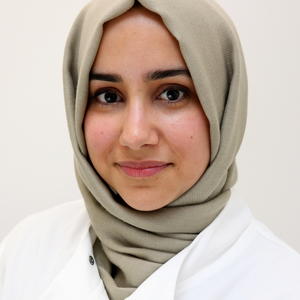 Dr Mariam Jamal-Hanjani
Title: Speaker
Country: UK
Organisation: UCL Cancer Institute
Dr Mariam Jamal-Hanjani completed her undergraduate degrees in Physics and Medicine at UCL, before commencing her clinical training in London. In 2012 Mariam was awarded a Cancer Research UK Clinical Research Fellowship at UCL to complete her PhD studies in the field of chromosomal instability and intratumour heterogeneity. Alongside Professor Charles Swanton she helped set-up the UK-wide CRUK studies TRACERx (TRAcking Cancer Evolution through therapy (Rx)) and PEACE (Posthumous Evaluation of Advanced Cancer Environment). As an NIHR Clinical Lecturer she combines her laboratory and clinical research at the UCL Cancer Institute with her clinical training in Medical Oncology at UCLH. Her research interests include the tracking of tumour evolution through longitudinal tissue and circulating biomarker sampling, and determining the impact of intratumour heterogeneity on therapeutic response and clinical outcomes.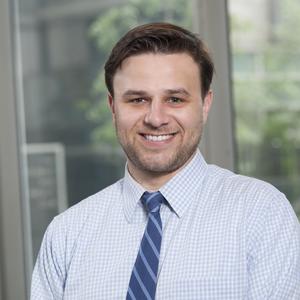 Dr Matt Hellman
Title: Speaker
Country: USA
Organisation: Memorial Sloan Kettering
Matt Hellmann received a BA from the University of Pennsylvania, his MD from Johns Hopkins University, and completed internship and residency training in Internal Medicine at the Massachusetts General Hospital. He then completed his medical oncology fellowship training at Memorial Sloan Kettering Cancer Center. He is now an Assistant Attending at Memorial Sloan Kettering, and specializes in the care of patients with lung cancers. His research focuses on identifying the predictors of response to immunotherapies and developing innovative and effective new ways to harness the body's immune system to fight cancer.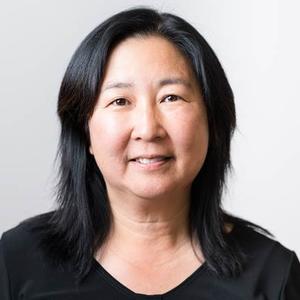 Dr Pamela Ohashi
Title: Speaker
Country: USA
Organisation: University of Toronto
Dr. Ohashi received her PhD from the University of Toronto with Dr. Tak Mak, and did her post-doctoral training at the University of Zurich with the Nobel Laureate Dr. Zinkernagel, and Dr. Hans Hengartner. She is the co-Director of the Campbell Family Institute for Breast Cancer Research, Senior Scientist at the Princess Margaret Cancer Centre, and Professor in the Departments of Medical Biophysics and Immunology at the University of Toronto. She is also the Director of the Tumor Immunotherapy Program at the Princess Margaret Cancer Centre. Her interests include understanding CD8+ T cell biology and mechanisms that regulate anti-tumor immunity.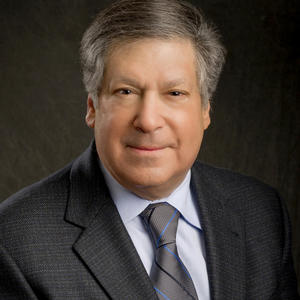 Dr Robert Schreiber
Title: Speaker
Country: USA
Organisation: Washington University School of Medicine
Robert D. Schreiber, Ph.D. is the Andrew M. and Jane M. Bursky Distinguished Professor in the Department of Pathology and Immunology and Professor of Molecular Microbiology at Washington University School of Medicine in St. Louis. He is co-leader of the Tumor Immunology Program of Washington University's Siteman Comprehensive Cancer Center, and the Founding Director of the Andrew M. and Jane M. Bursky Center for Human Immunology and Immunotherapy Programs. Schreiber is an Extramural Member Researcher of the Parker Institute for Cancer Immunotherapy, an Associate Director of the Scientific Advisory Board to the Cancer Research Institute, and a member of the Board of Scientific Advisors to the National Cancer Institute. Schreiber is a co-founder of three biotech companies: Igenica Biotherapeutics, Inc. (Burlingame CA), a biotech company focused on novel monoclonal antibody cancer therapeutics, Jounce Therapeutics (Boston MA), a biotech company focused on development of novel immunotherapeutics capable of unleashing the anti-cancer activities of the immune system and Neon Therapeutics, Inc (Cambridge, MA). a biotech company focused on targeting mutant proteins in tumors (neoantigens) to develop cancer specific immunotherapeutics. He is also a member of Scientific Advisory Boards for BioLegend, Constellation, Meryx and NGM Biopharmaceuticals.
Schreiber's career has focused on elucidating the biochemistry and molecular cell biology of cytokines and defining the role they play in promoting immune responses to cancer. He was the first to demonstrate that interferon-gamma (IFNg) was the cytokine that activated mouse macrophage anti-tumor and anti-microbial activities and pioneered the in vivo use of monoclonal antibodies to define the physiologic roles of cytokines in promoting host responses to tumors and infectious agents. He subsequently was one of the first to elucidate the structure and function of the IFNg receptor and then established the physiologic relevance of IFNg receptor-dependent signaling by generating genetically engineered mice lacking specific components of this pathway. Using IFNg-unresponsive- and immunodeficient gene-targeted mice, Schreiber and colleagues demonstrated that the unmanipulated immune system could eliminate spontaneous and carcinogen-induced primary tumors and thereby resolved the long-standing controversy over whether cancer immunosurveillance occurs. He also demonstrated that immunity can promote tumor dormancy and ultimately facilitate cancer progression by shaping tumor immunogenicity. These observations led Schreiber and his collaborators to propose the cancer immunoediting hypothesis that has gained nearly universal acceptance in the last few years. Schreiber's work has led to a generalized appreciation of the profound effect of immunity on developing tumors and has contributed critical conceptual and practical support to the fields of tumor immunology and cancer immunotherapy. Recently, Schreiber pioneered the use of genomics approaches to define the antigenic targets of cancer immunoediting and elucidate the mechanisms that underlie the process. This latter work supports ongoing efforts to develop individualized cancer immunotherapies.
Robert Schreiber has authored more than 300 peer reviewed and invited publications and has received many honors including the William B. Coley Award for Distinguished Research in Basic and Tumor Immunology from the Cancer Research Institute, the Charles Rodolphe Brupbacher Prize for Cancer Research, and the Lloyd J. Old Prize in Cancer Immunology awarded jointly by the American Association for Cancer Research and the Cancer Research Institute. Schreiber is a Fellow of the American Association for the Advancement of Science, a member of the American Academy of Arts and Sciences and a member of the U.S. National Academy of Sciences.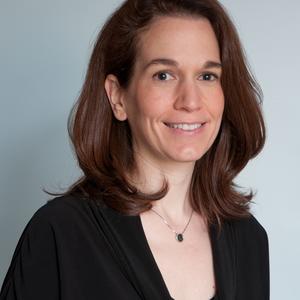 Professor Shannon Stott
Title: Speaker
Country: USA
Organisation: Massachusetts General Hospital Cancer Center
Professor Stott is a Mechanical Engineer that has been working at the interface of technology, imaging and medicine. She has an extensive background in microfluidics, optics, tissue engineering, biopreservation, with a focus on their applications in clinical medicine and cell biology. As a postdoctoral fellow in Mehmet Toner's laboratory, she co-invented the herringbone circulating tumor cell chip (HBCTC-Chip) a device that can successfully capture cancer cells circulating in the blood stream cancer patients. The Stott laboratory is now focused on developing microfluidic technologies that can isolate tumor-specific extracellular vesicles from cancer patient blood. Dr. Stott is a pioneer in the field of high speed video microscopy, an imaging technique that has enabled the exploration of novel fluidic flow inside microfluidic devices. Her research has been highlighted in Nature, ABC News, CNN, MIT Technology Review and many other news outlets. In 2014, Dr. Stott received the American Cancer Society's Women Leading the Way to Wellness Award.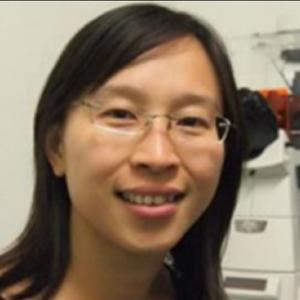 Dr Yinyan Yuan
Title: Speaker
Country: UK
Organisation: The Institute of Cancer Research
Dr Yinyin Yuan joined the ICR in 2012 as the leader of the Computational Pathology and Integrative Genomics team. Currently, her team is part of the Centre for Evolution and Cancer at ICR, and the Centre for Molecular Pathology at the Royal Marsden Hospital in London. Her team develops computational approaches to study tumours as evolving ecosystems by fusing digital pathology, bioinformatics and ecological principles.

Her research focuses on the emerging concept that tumours are complex, evolving ecosystems with dynamic crosstalk between cancer and normal cells. Studying the relationships between cancer cells and its ecological environment allows for development of new and effective therapeutic interventions, analogous to draining the swamps to help eradicate malaria. By combining high-throughput pathological image analysis, machine learning and ecological statistics and harnessing high-performance computing power, her team aims to study how different cancers grow and spread amidst healthy tissue at unprecedented detail.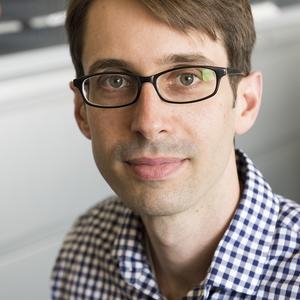 Dr John Maciejowski
Title: Speaker
Country: USA
Organisation: Memorial Sloan Kettering Cancer Center
Advancing sequencing technology and computational approaches are uncovering staggeringly complex alterations in cancer genomes such as chromosome shattering, trains of coordinated translocations, and clustered hypermutation. Despite the universal recognition that these variations can enable cancer development by inducing pro-growth genetic changes and facilitating clonal evolution, the underlying causes are often unknown. Using an inducible model of telomere dysfunction, we have shown that telomere crisis can precipitate complex patterns of mutation such as chromothripsis (chromosome shattering) and kataegis (clustered hypermutation). The laboratory's long-term research goal is to obtain a more mechanistic understanding of how telomere crisis contributes to these events.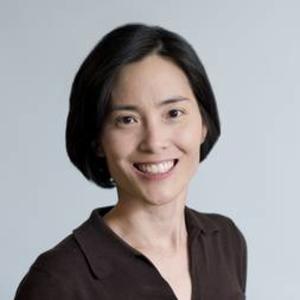 Alice Shaw
Title: Speaker
Country: USA
Organisation: Harvard Medical School
Sponsors
​
If you are interested in sponsorship and exhibition opportunities, please contact
Sharon Vanloo
CRUK Lung Cancer Centre of Excellence
s.vanloo@ucl.ac.uk
+44 (0)203 796 2940