Population Research Postdoctoral Fellowship
About this scheme
Key information
Career level
PhD
Post doc
Early career researcher
Research area
Cancer aetiology
Early diagnosis
Epidemiology
Behavioural research
Cancer prevention
Statistics and methodology
Funding period
3 years, or part-time equivalent
Funding amount
Your salary and research expenses
The Population Research Postdoctoral Fellowship supports outstanding postdoctoral researchers to develop their careers in the field of population research.
You should:
Be a scientist, clinician or healthcare worker in a UK university, medical school, hospital or research institution
Have a PhD or be about to complete your PhD (or equivalent higher research degree)
Be able to demonstrate that you meet the range of skills and experience as outlined in the developing independence' career stage in our Fellowships Competency Framework
Scientific remit
Population Research Postdoctoral Fellowships can be awarded in the areas of:
Early diagnosis
Prevention
Epidemiology
Funding is provided for:
Your salary
Salary for a research assistant (if the request is well-justified)
Associated running expenses
We're very supportive of part-time working and for a Population Research Postdoctoral Fellowship we expect at least 0.5 FTE or 80% of your working hours, whichever is greater, to be spent on academic research. Find out more about how we support part-time working and extended leave in our flexible working policies.
Our fellowships offer a range of benefits beyond funding, including access to networking and training opportunities, and an accelerated route through the Tier 1 visa system.
How to apply to this scheme
​Overvew of the application process
Applications for this scheme are considered once a year.
The application process has 3 stages:
Submit a full application of 2,500 words, which will be peer-reviewed by experts.
Your application will be reviewed by the Population Research Committee in May.
If your application is successful you will be invited for interview in June, when you will have the opportunity to respond to the peer-reviewers comments.
All applications must be made online through our online grant management system, eGMS. 
The next deadline is 14 November 2019 for review in May 2020.
Before you begin your application
You must read the full application guidelines (PDF).
You are encouraged to contact us to discuss eligibility and suitability of your research proposal before submitting an application.
Your final proposal must be approved online by your host institution.
The Population Research Committee will judge your application on the basis of:
Track record and potential: your academic achievements to date and future potential.
Scientific merit: your application must have a strong scientific rationale to support the proposed research.
Cancer-relevance: value of the proposed work in advancing the fundamental understanding of cancer or improving how cancer is prevented, diagnosed or treated.
Research environment provided by your sponsoring department.
Cancer Research UK contact details
You are encouraged to discuss your proposal with the funding manager before starting your application.
Dr Catherine Cowell
Research Grants Manager
Tel: +44 (0)20 3469 6126
More funding opportunities like this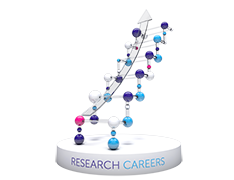 We offer a range of fellowships, bursaries and other support to help outstanding scientists and clinicians develop their independent research careers.
We support a broad portfolio of prevention and population research aimed at understanding the epidemiology of cancer, cancer risk, incidence and survival and preventative interventions.
We fund investigator-led projects, partnership initiatives, research facilities and resources, and we have a range of opportunities to help you develop your research career.
Sammy talked to us about her exciting plans for her fellowship studying lung cancer screening participation, and how she navigated the fellowship application.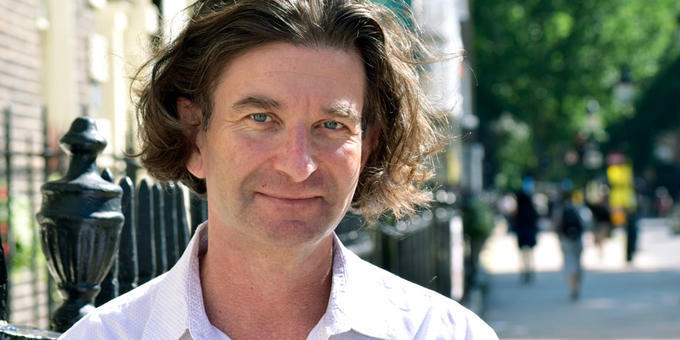 Professor Richard Martin talks through the advice he'd give researchers seeking funding for population research.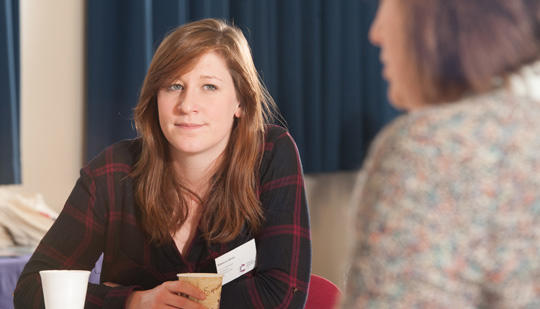 Our Patient and Public Involvement Toolkit for researchers is your resource for planning and carrying out involvement activities.