Early Detection Programme Award
About this scheme
Key information
Career level
Established independent researcher
Clinician
Non-clinical researcher
Funds long-term, integrated and renewable programmes of exceptional science to transform how and when early cancers and pre-cancerous states are detected.
You must be:
A scientist, clinician or healthcare worker
Based at a UK university, medical school, hospital, CRUK Institute or other research institution for the duration of the award
Able to demonstrate extensive postdoctoral experience and ability to successfully run an independent research group
Scientific remit
Early detection (EDx) research seeks to identify cancer or pre-cancerous states at the earliest possible point at which an intervention might be made. such signals will detect, but may also underpin prognosis/stratification/prediction of response to therapy and prevention. EDx projects will support discovery and translational/clinical research which is mindful of the clinical and population context.
EDx operates across the full pathway of disease development: detecting events from the earliest changes suggesting initiation, to dysregulated growth, promotion to pre-neoplastic states/lesions, malignant conversion, and tumour progression. Each of these stages provide an opportunity to detect a shift in state, and ultimately to intervene to improve survival. EDx can also be applied post-therapy, to detect recurrence at the earliest possible point.
The remit of these awards includes:
Biological research underpinning early detection and biomarker discovery and validation
Human-based EDx discovery research
Epidemiology and risk stratification for EDx (to inform populations for targeted research or screening)
Data and computation-driven approaches to EDx
Development and utilization of preclinical EDx model systems
EDx technology development
Translational and clinical EDx research
EDx projects may focus on any of these research areas, or any combination of them. All proposals should consider line-of-sight to clinical or population impact.  
Programme Awards provide long-term support for broad, ambitious, multi-stranded programmes where the various work streams coordinate and integrate to address a central theme, asking an interrelated set of questions. They aim to encourage the research community to think bigger.
While the programme will have defined objectives, the expectation is that not all the questions will necessarily be conclusively answered within the tenure of the award, hence the opportunity for renewal of the programme. Parts of the programme may be a continuation of current activity; other elements should start new lines of enquiry.
Out of remit
Proposals for research in these fields are likely to be ineligible for this funding scheme:
Research which does not have any line-of-sight to impact on early detection – this may be eligible for our discovery research funding opportunities.
Early diagnosis research which seeks to understand the role of patient and healthcare professional behaviour and the healthcare system, and to develop interventions in a population or clinical context – this may be eligible for our population research funding opportunities.
If you are unsure which funding scheme is most appropriate for your research, please get in touch to discuss your proposal.
Awards are made up to £2.5 million for up to 5 years, and can be used to fund:
Postdoctoral researchers
PhD students (stipend, fees and running expenses)
Technical staff
Running expenses
Equipment
The award can not be used to fund the salary of the Principal Investigator.
How to apply to this scheme
Application process
You have the option to contact the Early Detection office for an informal and confidential discussion of your proposal. We will advise you on eligibility and funding options (this is not compulsory, but it is strongly recommended prior to outline submission).

Submit an outline application. You'll need to submit an outline application which the EDx Committee will use to decide whether to invite you to submit a full application. We advise you to contact the office at least one month prior to the outline submission deadline to discuss the process and suitability. If you're a renewing applicant, you do not need to complete this stage.

If successful, you will be invited to submit a full application which will be peer-reviewed by experts and you will have the opportunity to respond to comments. You can submit your full proposal to the next deadline, or the deadline thereafter.

You will be invited to present to and be questioned by the Early Detection Research Committee, which will make the final decision on your full application.
All applications must be made online through our online grant management system, eGMS, and your final application must be approved online by your host institution.
Timelines
| Outline submission | Full submission | Committee interview |
| --- | --- | --- |
| 28 March 2019 | 04 July 2019 | 31 October - 1 November 2019 |
| 19 September 2019 | 17 January 2020 | May 2020 - TBC |
Before you begin your application
Please ensure you read:
Whichever stage of research the proposal addresses, from discovery to applied, proposals should have a clear line-of-sight to clinical/population impact, and should articulate this pathway and the evidence that will be required to advance along it. Implementation of this clinical line of sight may be either during or downstream of the proposed work (it is not mandatory for all proposals to include a direct translational component). Appropriate involvement of clinical/population expertise to ensure this line-of-sight is encouraged.
While therapeutic development is not covered by the EDx programme (being funded through other CRUK mechanisms), EDx research should acknowledge and account for the importance of therapeutics as context, and to help inform understanding of when surveillance is more appropriate than intervention.
Teams of applicants should be assembled to adequately consider these issues, involving collaboration between e.g. biologists, clinical researchers, engineers/physical scientists, maths/stats/computation expertise, population scientists and industry (as appropriate to the proposal). Multidisciplinary, overseas and industrial collaboration is encouraged when appropriate to the science proposed, and where clear added value can be articulated.
Applicants are encouraged to make use of existing cohorts and tissue banks as resources for EDx research.
Applications will be judged based on:
Scientific excellence and innovation
Clear articulation of the challenge to be addressed
Cancer early detection relevance
Clarity of line-of-sight to clinical/population impact
Team composition: are the requisite skillsets to deliver the proposed work and achieve impact in place? Do any collaborations between disciplines, institutions or with industry add value to the project?
Is the required infrastructure in place to deliver the proposed research?
Cancer Research UK contact details
Dr Alexis Webb
Senior Research Funding Manager
Tel: +44 (0) 20 3469 5232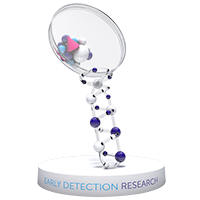 Early detection of cancer is one of our top priorities and we have funding and other support to help you develop your early detection research, whether you're established in the field, early in your career, or applying your research to early detection for the first time.
We have a range of funding opportunities catering for a broad research community at all career stages and in any research field which can impact on earlier detection and diagnosis of cancer.
Case study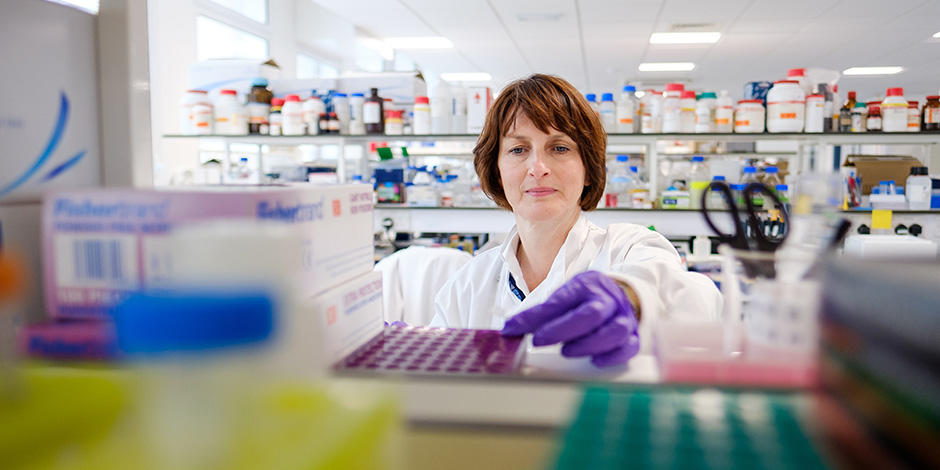 Professor Eithne Costello is developing a diagnostic test to detect pancreatic cancer at an early stage in individuals with new-onset diabetes with the support of our Early Detection Programme Award.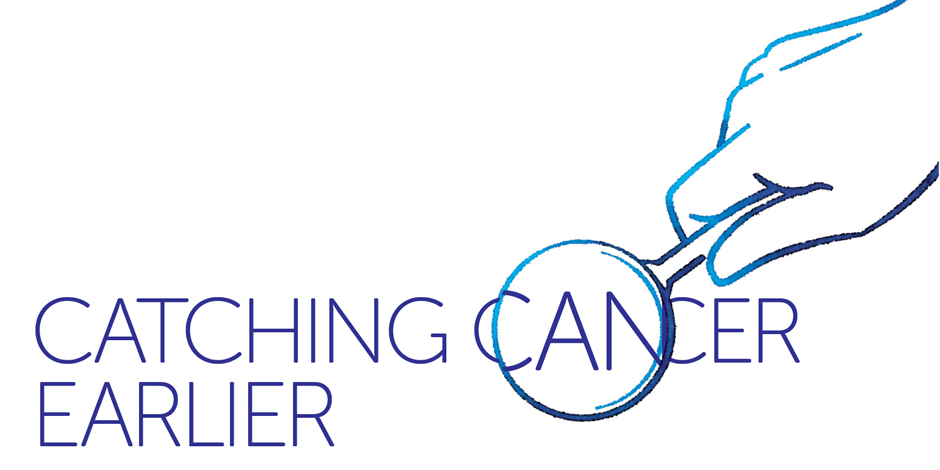 We've made an ambitious commitment to invigorate early detection research by stimulating research interest, building capacity, forging new partnerships, and actively supporting a community for early detection research.
Our annual Early Detection of Cancer Conference, held in partnership with the OHSU Knight Cancer Institute, provides the perfect opportunity to network and build new collaborations with experts from many different disciplines.