Discovery Programme Foundation Awards
About this scheme
Key information
Career level
Mid-career researcher
Established independent researcher
Clinician
Non-clinical researcher
Research area
Biomarker research
Radiotherapy research
Early diagnosis
Pre-clinical research
Imaging research
Cancer biology
Engineering
Physics
Funding period
6 years, or part-time equivalent
Programme Foundation Awards allow excellent mid-career researchers to develop their independent research group.
You should:
Be the sole Lead Applicant (PI)
Have a full-time post at a UK University which is committed to provide your full salary for the duration of the award
Be able to demonstrate that you meet the range of skills and experience as outlined in the 'transition to scientific leadership' career stage in our Fellowships Competency Framework
You should not concurrently hold a CRUK-funded Fellowship or Career Establishment Award, or a Group Leader position at a CRUK core-funded Institute. Please contact us for advice on when to apply for funding if you hold a CRUK Fellowship or a Career Establishment Award.
On completion of a Programme Foundation Award, you are expected to be in a competitive position to apply for a Discovery Programme Award.
Career breaks, flexible working, changes in discipline and other personal circumstances will be taken into consideration when assessing your record of outputs, research achievements and career progression.
If you are unsure of your eligibility for the Programme Foundation Award, please contact us.
Scientific remit
Programme Foundation Awards can fund:
Basic biological research relating to cancer
Preclinical studies that will generate biological data to underpin therapeutic development
Biomarker research
Imaging research
Radiotherapy research
The application of engineering and physical sciences to cancer
As part of CRUK's longstanding strategic partnership with the Engineering & Physical Sciences Research Council (EPSRC), there is an opportunity for any successful applications with relevant research components in engineering and physical sciences to be jointly supported by both CRUK and the EPSRC. Applicants considering submitting a proposal with a significant multidisciplinary component are encouraged to discuss their application with the Office.
For more specific details of research supported by Programme Foundation Awards, please refer to the scheme guidelines.
Funding support is provided for:
Salaries for postdoctoral researchers and technician
PhD student (stipend, fees and running expenses)
Associated running expenses
Equipment
We're very supportive of part-time working and for a Programme Foundation Award we expect at least 0.5 FTE or 80% of your working hours, whichever is greater, to be spent on academic research. Find out more about how we support part-time working and extended leave in our flexible working policies.
Additional support
Our fellowship and equivalent awards offer a range of benefits beyond funding, including access to networking and training opportunities, flexible working policies and an accelerated route through the Tier 1 visa system.
How to apply to this scheme
​Overview of the application process
Applications for Programme Foundation Awards are considered twice a year and follow a 3-stage process:
Outline application: You'll need to submit an outline application which the Discovery Research Committee will use to decide whether to invite you to submit a full application to a subsequent meeting. You should contact the office at least two months before the submission deadline to discuss the process and to open an online application form.
Full application: If you're invited to make a full application, you can submit this to either one of the next two full application deadlines.
Interview: You'll be invited to an interview with an Expert Review Panel who will make funding recommendations to the Discovery Research Committee.​
Timelines
| Deadline for outline applications | Committee review of outline applications | Deadline for full applications | Interviews | Committee review of full applications |
| --- | --- | --- | --- | --- |
| 18 March 2021 | June 2021 | 22 July 2021 | Sep/Oct 2021 | November 2021 |
| 23 September 2021 | November 2021 | 18 January 2022 | March 2022 | June 2022 |
| 17 March 2022 | June 2022 | 21 July 2022 | Sep/Oct 2022 | November 2022 |
If your outline application is approved by the Committee, you may apply in full by either of the next two full application deadlines.
Before you begin your application
1. Please ensure you read the following documents: 
2. You must contact the office to discuss your eligibility and suitability of your research proposal before submitting an application.
The Discovery Research Committee will judge your application on the basis of scientific excellence, innovation and importance to furthering our understanding of cancer or potential benefits to cancer patients.
Scientific excellence: you must have a strong scientific rationale, as well as appropriate experimental design and statistical analyses, to support the proposed research proposal.
Cancer relevance: your proposed work must have value in advancing the fundamental understanding of cancer or improving how cancer is diagnosed and/or treated.
Track record: you and/or your team members should have an excellent track record and potential to produce outstanding results.
Excellent team and collaborative environment: suitability and feasibility of the Lead Applicant(s) (and supporting roles) to carry out the proposed research with access to the resources and facilities required for the successful fulfilment of the award. The added value of any proposed collaboration and the individual contributions, as well as the steps taken to ensure an effective collaboration.
Resources requested: the costs you can request in an application should be for the direct costs of the research and must be reasonably justified in line with the experimental plans, leveraging existing resources where appropriate.
The Committee will also consider how closely your research aligns with the priorities laid out in our Research Strategy, including earlier detection and harder-to-treat cancers (brain, lung, oesophageal and pancreatic cancers).
Cancer Research UK contact details
​You must contact a funding manager for this scheme to discuss you proposal before starting your application.
Applications from Cambridge, London (excl. UCL and QMUL) and Scotland
Clemency Jolly PhD - Research Grants Manager
Tel: 020 3469 8379
Applications from the North of England, Manchester, the Midlands, Oxford, QMUL, UCL and Northern Ireland
James Pegge PhD - Research Grants Manager
Tel: 020 3469 6147
Applications from the South of England, Nottingham, and Wales 
Wesley Gilchrist - Research Grants Manager
wesley.gilchrist@cancer.org.uk
Tel: 020 3469 8931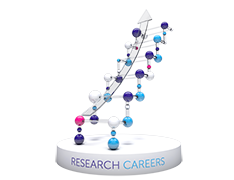 We offer a range of fellowships, bursaries and other support to help outstanding scientists and clinicians develop their independent research careers.
Case study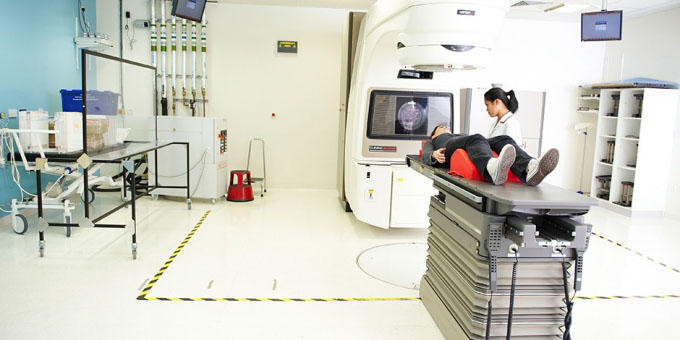 Dr Emma Harris explains how her application demonstrated the skills and experience we expect of researchers at this point in their careers, and why a Programme Foundation Award was the right fit for her to quickly translate her research to the clinic.
Case study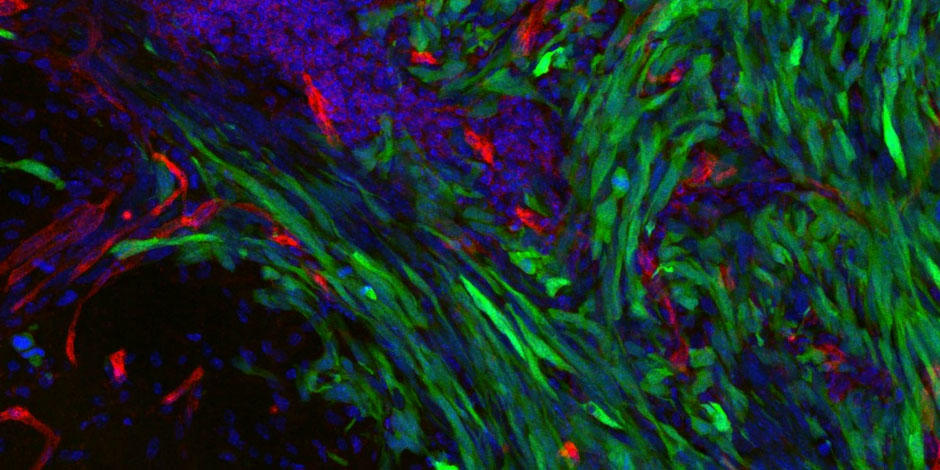 Dr Simona Parrinello is using Programme Foundation Award funding to explore new avenues for her research and realise her ambition to focus on glioblastoma.