Translational Cancer Research Prize
This prize recognises the cutting-edge breakthroughs of an outstanding research team that has united in the quest to ensure scientific discoveries benefit patients and the public.
Key information
| | | |
| --- | --- | --- |
| | Awarded to | Teams who have made tangible impact through translational research |
| | Prize value | £25,000 |
| | Nominations open | TBA - Expected to be autumn 2019 |
|   | Nominations close | TBA - Expected to be spring 2020 |
The winning team will also receive free attendance at the NCRI Annual Conference for up to five members of the team, where the presentation ceremony will take place. The representative institutions will be cited at the conference for their leadership role in fostering the team and supporting their science.
Make a nomination
The Translational Cancer Research Prize is awarded annually to an outstanding multidisciplinary cancer research team nominated by their peers and selected by an international panel.
​Nominations may be made on behalf of or by the translational research team. Any senior member of a team may serve as the corresponding nominator.
For the purpose of this Prize, a team is comprised of researchers providing complementary interdisciplinary expertise, each of whom has made separate substantive and quantifiable contributions to the research being recognised.
Candidacy is open to all cancer researchers who are affiliated with any institution involved in cancer research, cancer medicine, or cancer-related biomedical science anywhere in the world. Such institutions include those in academia, industry, or government.
Team members may be working within the same institution or at several institutions; not restricted to those in the UK only. However, a significant proportion of the work that is being honoured must have been carried out in the UK.
If researchers are in the same institution, they must have clearly separate funding and research space or in the case of a large research group be part of different teams.
The research to be recognised should reflect work towards a specific scientific goal that otherwise would not be realized by any single component of the team.
Teams comprising academic and industry researchers will be accepted.
Nominations must be within the remit of a translational research project - see additional notes.
The prize-winning team is expected to be multidisciplinary, and comprise both clinical and non-clinical members - the team may also include principal investigators and non-principal investigators. Team members do not necessarily have to come from the same country or belong to the same institution; a significant proportion of the work that is being honoured must have been carried out in the UK.
Cancer Research UK is committed to promoting equality, diversity and inclusion.  We're seeking nominations from a diverse range of backgrounds for this Prize.
Additional notes
As defined by the National Cancer Institute: "Translational cancer research transforms scientific discoveries arising from laboratory, clinical, or population studies into clinical applications to reduce cancer incidence, morbidity, and mortality."
Translational cancer research provides a 'bench to bedside' approach for patient care. It covers all aspects of drug discovery and biomarker research, and involves basic scientists providing clinicians with new tools for use in patients and for assessment of their impact. It also covers clinical researchers making novel observations about the nature and progression of disease that often stimulate basic investigations and drug discovery.
The Translational Cancer Research Prize recognises and acknowledges the impact of translational research in the continuing effort to prevent, diagnose and cure cancer.
Nominations that focus on excellent basic research, but which have not exploited translational opportunities as part of the nominated research, are not within the remit of this Prize.
If you are unclear whether a proposed nomination is within remit, please contact the Office.
​To nominate, the following materials must be submitted:
A completed nomination form including:

A description in no more than 2500 words of the accomplishment(s) for which the team is being nominated, and in no more than 1000 words, a description of the value-added activities of the team and the coordination of the research across the multiple research sites. Please also state the Prize for which they are nominated.
A descriptive list of institutional support of the team.
Electronic signatures of all team members.

Abbreviated CVs for all team members including a list of their 10 most relevant publications.
Letters of endorsement from the Dean, Department Head or Director of all institutions represented by the team members, confirming support for the nomination and certifying contents of the nomination package.
Nominations may be made by any scientist, who is now or has been, affiliated with any institution involved in cancer research, cancer medicine, or cancer-related biomedical science (corresponding nominator). Any senior member of a team may serve as the corresponding nominator.
Nominators are asked to maintain the confidentiality of the nomination process.
Nominations must be submitted electronically to prizes@cancer.org.uk. Paper nominations will not be accepted. A nomination should not be considered submitted until Cancer Research UK has issued an email confirming this. Confirmations will be sent within five working days.
Please note that the deadline is final and we cannot accept nominations after 5 p.m. on the day of the deadline.
Make a nomination
Ready to nominate an outstanding researcher?
Winners of the Translational Cancer Research Prize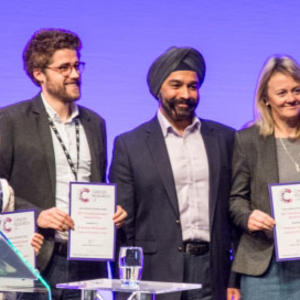 Tumour Heterogeneity Team
Title: 2017 winners
Led by: Professor Charles Swanton (UCL and The Francis Crick Institute)
Team: Full team
The work of the Tumour Heterogeneity Team incorporates the TRACERx Lung Study and associated research including the TRACERx Renal Study, PEACE (posthumous tissue donation in cancer) study, and a circulating tumour cell programme.
The team aim to understand genomic complexity and heterogeneity in solid tumours, and to track tumour evolution through time and treatment. This year, the group was able to integrate their findings with large-scale clinical collaborative efforts, to identify how heterogeneity can be overcome effectively to design new strategies for targeted and immunotherapeutic approaches.
The panel were particularly impressed by publications characterising the interaction between immune and cancer cells during lung cancer development and in response to therapeutic intervention, and demonstrating the negative impact of intra-tumour heterogeneity in response to checkpoint inhibitors in lung cancer and melanoma. The work has important implications for therapeutic strategies, and is helping to focus efforts to develop therapies. The group's work serves as an excellent model for effective team science, fostering multidisciplinary collaboration between basic scientists and clinical researchers to achieve outstanding impact.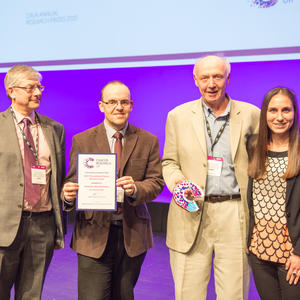 EBV Vaccine Team
Title: 2015 winners
Led by Professor Alan Rickinson
University of Birmingham
With Dr Graham Taylor, Dr Neil Steven, Dr Ceri Edwards and Dr Lesley McGuigan
The 2015 Translational Cancer Research Prize was awarded to the outstanding multidisciplinary team behind the therapeutic vaccine for Epstein-Barr virus (EBV) associated cancers. EBV is a major health burden, known to be associated with over 200,000 cases of cancer worldwide each year. However, EBV-associated cancers express viral proteins, making them a promising target for immunotherapies. The EBV-vaccine team designed a candidate therapeutic cancer vaccine which has shown clinical activity in early phase trials.
The team's achievements navigating the difficult pathway from basic virology and immunology research to a currently active phase 2 trial span several decades. Professor Alan Rickinson has been a leader in the field since the 1970s, and foundations for the current vaccine's development were laid when Rickinson and colleagues characterised the viral proteins present in cells transformed with EBV, and the T-cell response to these proteins. Work by Dr Graham Taylor in 2000-2004 led to the design and production of the candidate therapeutic cancer vaccine. Development of the vaccine was taken on by the Cancer Research UK Centre for Drug Development, and phase 1 trials were initiated by Dr Neil Steven, leading to phase 1B and 2 trials in 2014.
In addition to the outstanding science underpinning the EBV vaccine, and the potential for substantial impact for patients, the Prizes Committee commended the team for their innovations in clinical trials management. The CRUK Centre for Drug Development and the Clinical Trials Unit at Birmingham successfully steered the project through several difficulties, and significantly reduced recruitment time, setting a new standard for future clinical trials.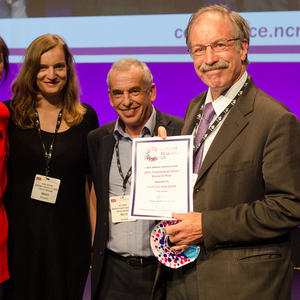 IBIS Trials Team
Title: 2014 winners
Led by: Professor Jack Cuzick (Wolfson Institute of Preventative Medicine, Queen Mary University of London)
Team:
Jill Knox (Wolfson Institute of Preventative Medicine)
Roseann Kealy (Wolfson Institute of Preventative Medicine)
Dr Ivana Sestak (Wolfson Institute of Preventative Medicine)
Professor Mitch Dowsett (The Royal Marsden)
Professor Trevor Powles (The Royal Marsden)
Professor Glen Blake (Kings College London)
Dr Jane Warwick (Imperial College London)
Professor Richard Eastell (Northern General Hospital, Sheffield)
Professor Lesley Fallowfield (University of Sussex)
Professor Tony Howell (University of Manchester)
Ruth Warren (Addenbrooke's Hospital, Cambridge)
Professor John Forbes (University of Newcastle, Australia)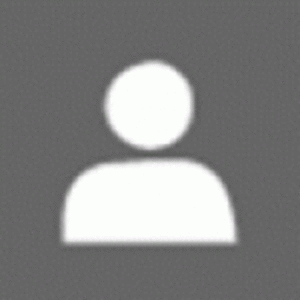 HSP90 Team
Title: 2013 Winners
Led by: Professor Paul Workman (The Institute of Cancer Research, London) and Professor Laurence Pearl (University of Sussex)
Team:
Dr Wynne Aherne
Dr Udai Banerji
Dr Paul Clarke
Dr Ian Collins
Professor Johann de Bono
Dr Suzanne Eccles
Professor Keith Jones
Professor Ian Judson
Dr Edward McDonald
Dr Florence Raynaud
Dr Chrisostomos Prodromou
Dr Mark Roe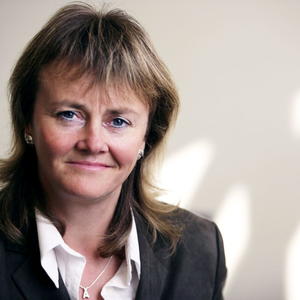 Manchester Biomarker Team
Title: 2011 winners
Led by: Professor Caroline Dive (Cancer Research UK Manchester Institute)
Team: Professor Malcolm Ranson, Dr Fiona Blackhall and Professor Andrew Hughes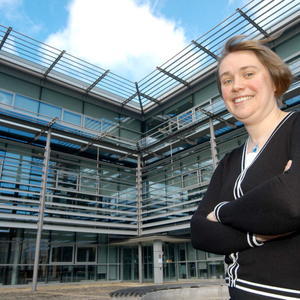 Newcastle PARP Team
Title: 2010 winners
Led by: Professor Ruth Plummer (Newcastle University)
Team: Professor Barbara Durkacz, Professor Roger Griffin, Professor Herbie Newell, Professor Nicola Curtin, Professor Hilary Calvert and Professor Bernard Golding