Clinical Careers Committee
​The Clinical Careers Committee has a broad remit to support clinicians and allied health professionals working in areas spanning basic and translational research.
For each of the funding schemes supported by the Committee, projects are encouraged from any area of CRUK's funding remit, with the exception of drug discovery and clinical trials.
Funding schemes
Pre-doctoral Research Bursaries provide short-term funding to allow clinicians and other health professionals to get involved in research projects early in their career.
Postdoctoral Research Bursaries for Clinical Trainees offer funding for clinical trainees to undertake a research project after completion of a PhD, during completion of their clinical specialty training.
The Clinician Scientist Fellowship offers excellent individuals the opportunity to develop their clinical academic research career.
The Advanced Clinician Scientist Fellowship offers excellent individuals who have postdoc experience the opportunity to develop an independent clinical academic research career.
Clinicians who want to build their own research team should
contact us
before applying to discuss the best route for funding. If you have a fully-funded position you may be eligible to apply for a 
Career Establishment Award
. If you have already established an independent research group and are now developing your leadership, you may be eligible for other career development opportunities.
How proposals are judged
The Clinical Careers Committee meets twice a year to assess applications. Applications are judged on the basis of scientific excellence, the research environment, candidate's track record, and relevance of the research to the aims of Cancer Research UK
Professor Iain McNeish - Chair – Institute of Cancer Sciences, University of Glasgow
Professor John Chester – Institute of Cancer and Genetics, Cardiff University 
Ms Alison Howe – Patient Representative
Professor Alan Jackson – Institute of Population Health, University of Manchester
Professor Phil Jones – Cancer Development, MRC Cancer Unit, Cambridge and Wellcome Trust Sanger Institute
Professor Klaus Okkenhaug – Division of Immunology, University of Cambridge
Professor Reuben Tooze – Molecular Haematopathology, University of Leeds
Professor Kwee Yong – Clinical Haematology, University College London 
Dr Karin Straathof - Developmental Biology and Cancer Programme, Cancer Section, Institute of Child Health and University College London
Professor Clare Turnbull - William Harvey Research Institute, Queen Mary University of London, Public Health England and The Institute of Cancer Research
Professor Jessica Downs - Epigenetics and Genome Stability, The Institute of Cancer Research
Contact this committee
Dr Victoria Walker
Research Funding Manager
Tel: +44 (0)203 469 5580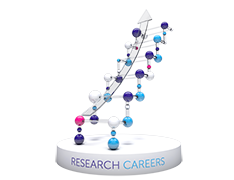 We offer a range of fellowships, bursaries and other support to help outstanding scientists and clinicians develop their independent research careers.
Schemes reviewed by this committee
More support for clinical careers
We're breaking down barriers and helping to progress clinical research careers in the UK