How your support helps
Your support helps us fund world-class cancer research and long-term projects with huge potential to improve and save more lives. Thank you for bringing hope to everyone affected by cancer.
           - Michelle Mitchell, Chief Executive
Celebrating a year of you
Stories from across Cancer Research UK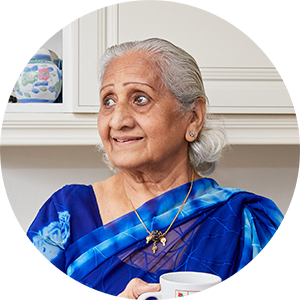 Jayshree, diagnosed with cancer at age 69, now cancer free
Jayshree, from South-East England, is a Cancer Research UK ambassador. Following a mammogram, she was diagnosed with breast cancer at 69. After surgery, chemotherapy and hormone therapy, she has been free of cancer for over 10 years. 
Jayshree said: "I believe that we as a community need to support Cancer Research UK more to achieve greater results from further research studies. Without funding, their research would be slow and could not progress enough to save lives." 
She adds: "I wanted to share my story because often the Asian community tends to hide their illness. I am telling everyone this is what happened to me. If you have any changes which are unusual for you, please do go and get checked."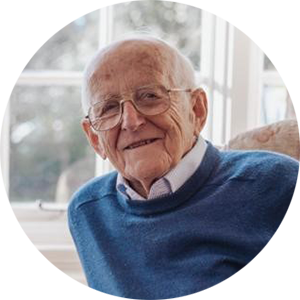 Mike, reached his target of £1m raised for Cancer Research UK
Mike, aged 91 and from South Wales, has fundraised ever since his youngest daughter was diagnosed with cancer in 1983. After her final round of chemotherapy, she said, "Perhaps we ought to give something back". Nearly 30 years on, Michael has been awarded an MBE for his fundraising and just recently hit his target of £1m #MikesMillion to Cancer Research UK with the Newport and District Group of Friends. 
"We've raised over £1m and we've done it by any possible means. One of the things personally I've done, I've made and sold more than 2,000 jars of marmalade. I am no cook, so I am not sure why it has become so popular, but people keep buying it!"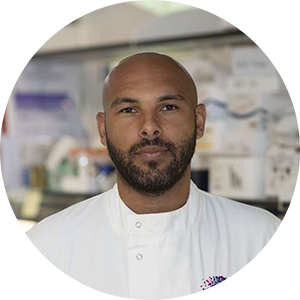 Dr Ashley Nicholls, Research Associate at the Cancer Research UK Cambridge Institute
Dr Ashley Nicholls is a postdoctoral research associate at the Cancer Research UK Cambridge Institute – home to many world-leading researchers.  
"I am currently working on two projects; the first is finding ways to help patients respond better to radiation therapy. I am committed to ensuring people get the most effective treatment for their cancer type.  The other project is finding a new drug to treat childhood leukaemia. Our aim is to target the vulnerabilities of cancer cells with drugs so that only the cancer cells are killed, leaving healthy cells unharmed." 
"It makes me feel proud that people are interested in what we do. It also makes us all part of a team, pushing in the same direction. Knowing people are willing to support me really motivates me to push myself."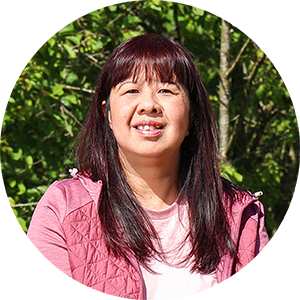 Jennifer, cancer-free for more than eight years following chemotherapy and surgery
Jennifer, from Northern Ireland, was diagnosed with lung cancer in 2013. Following chemotherapy and surgery, she has been cancer-free for more than eight years. Jennifer was treated with cisplatin, a chemotherapy drug that our scientists helped to develop.  
Jennifer said: "I feel funding lab research is of utmost importance because that is how new treatments are found and it brings us one step closer to a way of fighting this awful disease. Cancer Research UK are amazing in their crucial work because they are giving patients not only a hope of survival but true hope for the future."
Progress you've made possible
Read about some of the most important discoveries and advances we've made this year that add to our long history of beating cancer.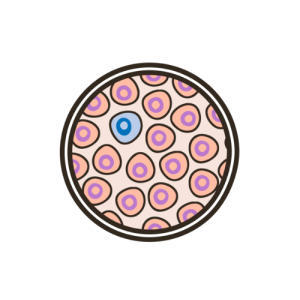 Celebrating a world-first with progress against cervical cancer
This year, we showed that the human papillomavirus (HPV) vaccination programme saves lives. Our work proved the link between HPV and cervical cancer more than 20 years ago, and now we've shown that vaccination reduces cervical cancer rates by almost 90% in women in their 20s who received the vaccine aged 12 and 13.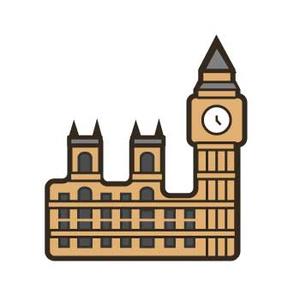 Influencing the government: Cancer won't wait
Last year, we launched our #CancerWontWait campaign, calling on the UK Government to invest in our NHS so it can train and employ more staff and help diagnose more cancers at an early stage. Together, our voice was heard. The Government responded to our call, announcing it will provide "hundreds of millions of pounds in additional funding…to ensure a bigger and better-trained NHS workforce".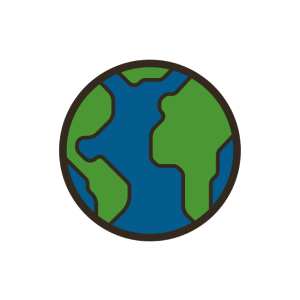 Growing an international task force on cancer early detection
From research on new methods of cancer screening in high-risk, diverse populations to harnessing the immune system as an early detection signal, our investment continues to bring together experts from many disciplines. We could not support this vital work without supporters like you.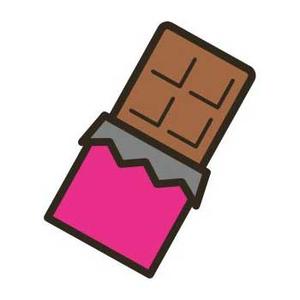 Campaigning for action on obesity
Overweight and obesity is the second biggest cause of cancer. That's why we've continued to push for the UK, Welsh and Scottish Governments to legislate on price promotions of foods high in fat, sugar and salt. In 2021, following many years of campaigning as a member of the Obesity Health Alliance, we saw restrictions on TV and online advertising of junk food receive huge support within the Health and Care Bill.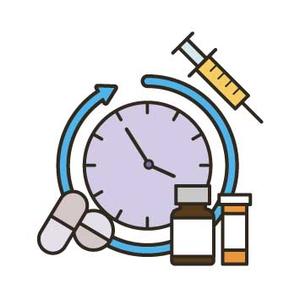 Using data to fast-track new treatments
This year, we launched our new Data Innovation Awards, providing support and up to £75k of funding for researchers working with data useful to organisations developing cancer treatments. We've already made four awards, including for a project using data from bladder cancer samples to hunt for new ways to spot and treat the disease.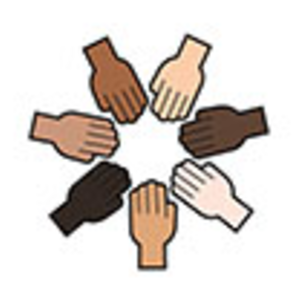 Understanding ethnic differences in diagnosing cancer
This year, for the first time in 10 years, we published research on ethnic differences in cancer. It showed that rates of some cancers vary by ethnicity. Knowing the differences in cancer rates in ethnic groups is key to helping us to develop ways to reduce inequalities in cancer outcomes and improving the experience for everyone affected by cancer.