Working with us
Why Cancer Research UK?
Today 2 in 4 people survive cancer thanks to our world class research. But we won't stop there. Our aim is to continue progressing so that we can say in 20 years time 3 in 4 people survive. 
Each and every one of our employees contributes to our progress, so whatever team you join, you'll have a part to play.
Our Beliefs
To achieve our goals, we believe our three Cancer Research UK beliefs should shape everything we do. We're looking for people who can show courage, problem solve, and work collaboratively to enable us to get to where we want to be. Does that sound like you?
Equality, Diversity and Inclusion
At Cancer Research UK Equality, Diversity and Inclusion (EDI), and the Wellbeing of our staff is important to us. A workforce that is diverse and inclusive will help us to reach our full potential as an organisation by supporting our people to reach theirs. We have committed networks across the organisation working to ensure that these aims are met - find out more about these groups and their motivations here
Want to know what it's really like here?
I've had a variety of roles since joining Cancer Research UK as a Sports Press and PR Exec. This first role was brilliant as it allowed me to talk to our amazing supporters on a daily basis. Since then my development has been supported; I went on secondment to the Brand and Strategic Marketing team, where I worked on a really exciting project with Classic FM.  This gave me new skills I didn't have before and opened up other opportunities for me.
Kit Hegarty, Supporter Partnerships Manager
Cancer Research UK on Glassdoor

Find out what it's like to work at Cancer Research UK on Glassdoor, a companies database made up of information shared by employees.
What's in it for you?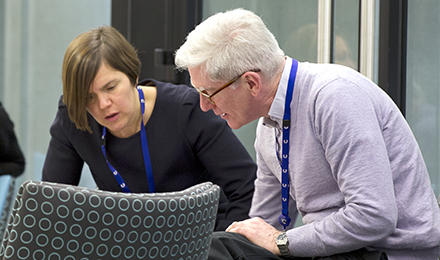 When you join us, you're doing something different, something extraordinary. You're changing lives. And if that wasn't reward enough, you'll be opening up all kinds of opportunities for yourself. You can take the direction you want to take and go as far as you want to go. That's why we say we're looking for Life Changers – people who have the same goals and beliefs as we do.
We want like minds, and we want the best minds, to help us beat cancer sooner.