Seasonal Sports Event Opportunities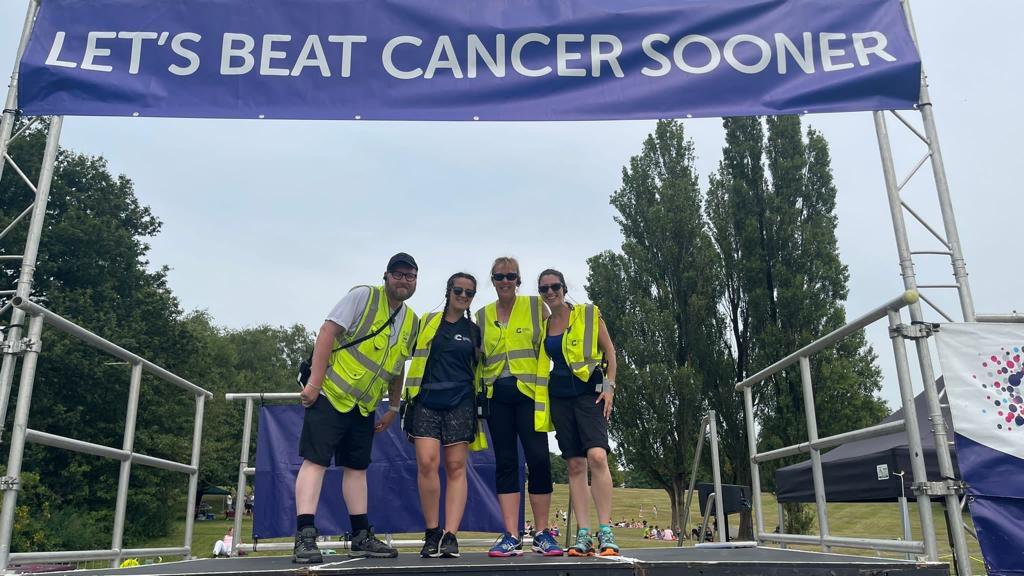 Join us to beat cancer
We are at the forefront of the global fight against cancer, bringing together millions of people who share our determination. But we need to go much further.
We're looking for people who can act as an ambassador for Cancer Research UK and focus on what matters to help us to get to where we want to be.
Seasonal events at Cancer Research UK
Cancer Research UK's event delivery team delivers a variety of events across the UK including Race for Life 3K, 5K, 10K, Pretty Muddy, Pretty Muddy Kids, Shine Night Walk and over 50 third party events supporting our participants.
We're looking for paid event assistants and event merchandise coordinators to join the world's leading charity dedicated to beating all types of cancer. This is a fantastic opportunity to gain world-class hands-on experience working on some of the country's leading events.
About our events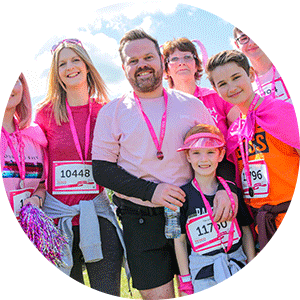 Race for Life is Cancer Research UK's flagship event series and has been taking place since 1994. People of all ages, backgrounds and abilities come together and show cancer who's boss in an inspiring series of 3k, 5k, 10k, Pretty Muddy and Pretty Muddy Kids events which raise millions of pounds every year to help defeat cancer by funding life-saving research.
Starting more than 25 years ago, Race for Life has grown into a series of hundreds of events across the country, raising nearly £500 million towards beating cancer over the last quarter of a century.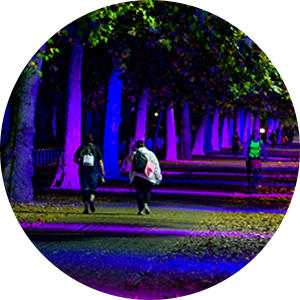 Shine Night Walk is Cancer Research UK's marathon, half marathon and 10k night walk, bringing people from across the UK together to light up London and fund life-saving research. In 2022 we had over 10,000 participants taking part, raising over £2,300,000. It's an amazing event that staff, volunteers and participants love.
Shine Night Walk 10k has also been introduced in 18 cities across the UK which gathers thousands of people to experience a night like no other.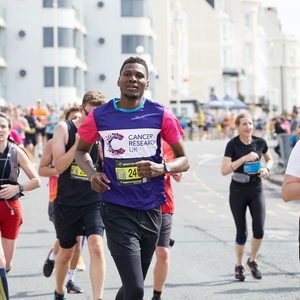 Third party sports events
Our Sports team have over 140 events that they work on all year round. All of these events are organised by other third-party event organisers rather than Cancer Research UK. These events range from cycling, swimming, triathlon, marathon (including of course the London Marathon) events and many more, they are also nationwide.
The Sports team work with our participants that sign up to these events to encourage them to raise money for Cancer Research UK, support them in their training and on the day we welcome them to the event. We have cheering points where staff and volunteers go to points on the course to cheer the participants on and encourage them round the course.
Cancer Research UK also participates in a series of Big Hike events. There are also opportunities to work at these third-party organised events, supporting at pit stops, handing out water and cheering participants on.
What areas do you cover?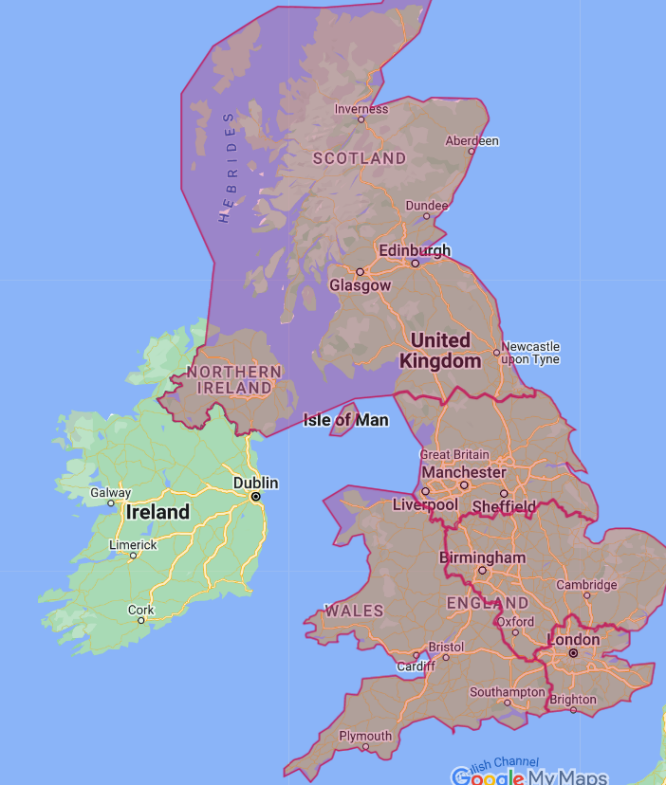 The National Event Delivery team is a field-based team that covers the entire country. We are split into 5 divisions. The divisions cover the following areas:
Scotland, Northern Ireland, North East (division 1): Covering Scotland from the central belt, up to Inverness and Aberdeen, Belfast, Carlisle and the North East of England from Newcastle down to Middlesbrough and Darlington.
North, North West (division 2): The North includes all areas of Yorkshire from the North Yorkshire Moors down to and including the Peak District and Chesterfield. The North West includes West Cheshire, Greater Manchester, Lancashire, Merseyside and North Wales as far as Caernarfon.
Midlands, Central & East of England (division 3): Covering Birmingham, Stoke, Nottingham, Derby, Leicester, Bedfordshire, Oxfordshire, Northampton, Milton Keynes, Cambridge, Norwich, Ipswich and Peterborough.
Wales, Shires, South & South West of England (division 4): Covering the Welsh coast from Aberystwyth to Cwmbran, Devon, Cornwall, Somerset, Dorset, Hampshire, Channel Islands, Wiltshire, Gloucestershire, Herefordshire. The border includes Swindon and Portsmouth as our furthest East locations.
London and South East (division 5): including Greater London, Essex, Hertfordshire, East Berkshire, Sussex, Surrey and Kent. 
What to expect from working at Cancer Research UK
At Cancer Research UK, we want you to get involved with all we have to offer. Outside of your day-to-day role you will also have the chance to:
Access e-learning modules
Accrue annual leave 

Forge great contacts and network within the world's leading cancer research charity

Get involved in exciting staff fundraising activities
Other ways to support our events
If neither of these roles are for you, but you're still interested in being involved in the Cancer Research UK event delivery season, you can choose to volunteer with us instead.