A trial looking at bevacizumab (Avastin) with chemotherapy before surgery for early HER2 negative breast cancer (ARTemis)
This trial compared bevacizumab plus chemotherapy with chemotherapy alone, before surgery for early stage breast cancer.
Breast cancer cells often have receptors for a protein called HER2. If there are only small numbers of receptors for the HER2 protein, the cancer is called HER2 negative

. This trial was for women with HER2 negative breast cancer that hadn't spread. The trial was supported by Cancer Research UK.
More about this trial
The first treatment for early breast cancer is often surgery. But having chemotherapy before surgery can help shrink the cancer. Shrinking the size of the cancer before surgery can mean you need a smaller operation.
Bevacizumab (Avastin) is a targeted cancer drug called a monoclonal antibody. We know from research that bevacizumab can stop cancer growing by reducing its supply of oxygen and food. Doctors thought that bevacizumab with chemotherapy may be better at shrinking cancer before surgery than chemotherapy on its own.
The aim of this trial was to find out if having bevacizumab with chemotherapy increased the number of women whose cancer disappeared completely.
Summary of results
The trial team found that adding bevacizumab to chemotherapy increased the number of women whose breast cancer completely disappeared.
This was a phase 3 trial and 800 women took part. It was a randomised trial, the women were put into 1 of 2 groups by computer. Neither they nor their doctor could choose which group they were in.
401 women had chemotherapy only
399 women had bevacizumab and chemotherapy
The chemotherapy the women had was a combination of docetaxel, fluorouracil, epirubicin, and cyclophosphamide (T-FEC).
The researchers looked at how many women had no sign of cancer in their breast or in the lymph nodes 

nearby after treatment. This is called a complete response

. They found that
17 women out of every 100 (17%) who had chemotherapy had a complete response
22 women out of every 100 (22%) who had bevacizumab and chemotherapy had a complete response
After an average follow up of 3½ years the team looked at:
how long the women were free of their cancer (disease free survival)
overall how long they lived after treatment (overall survival)
They found there was no significant difference in disease free survival or overall survival between the 2 treatment groups. 
Side effects
The side effects of both treatments were as the researchers expected. These were
A drop in blood cells causing an increased risk of infection, bruising and bleeding
Infection
Tiredness (fatigue)
Diarrhoea and constipation
Feeling or being sick
Low blood pressure
Numbness, tingling or pain in the hands and feet
Protein in the urine
Hair loss
The researchers found that more women having bevacizumab had a serious drop in their blood cells than those having chemotherapy alone.
Conclusion
The trial team concluded that for women with HER2 negative early stage breast cancer, the cancer completely disappeared in more women who had the combination of bevacizumab and chemotherapy than in women who had chemotherapy alone. And for women who had a small amount of cancer left after treatment, fewer in both groups needed to have their breast completely removed, compared to those who didn't have a small amount of disease left.
They also concluded that adding bevacizumab didn't increase the length of time women lived without a sign of their cancer or the overall length of time they lived. So for the moment bevacizumab isn't recommended for women with early breast cancer. 
Where this information comes from
We have based this summary on information from the research team. The information they sent us has been reviewed by independent specialists (peer reviewed

) and published in a medical journal. The figures we quote above were provided by the trial who did the research. We have not analysed the data ourselves.
How to join a clinical trial
Please note: In order to join a trial you will need to discuss it with your doctor, unless otherwise specified.
Please note - unless we state otherwise in the summary, you need to talk to your doctor about joining a trial.
Chief Investigator
Dr Helena Earl
Dr Larry Hayward
Supported by
Cambridge University Hospitals NHS Foundation Trust
Cancer Research UK
Experimental Cancer Medicine Centre (ECMC)
NIHR Clinical Research Network: Cancer
Roche
Sanofi
University of Cambridge
University of Edinburgh
University of Warwick
Other information
This is Cancer Research UK trial number CRUK/08/037.
CRUK internal database number:
Please note - unless we state otherwise in the summary, you need to talk to your doctor about joining a trial.
Caroline took part in a clinical trial for breast cancer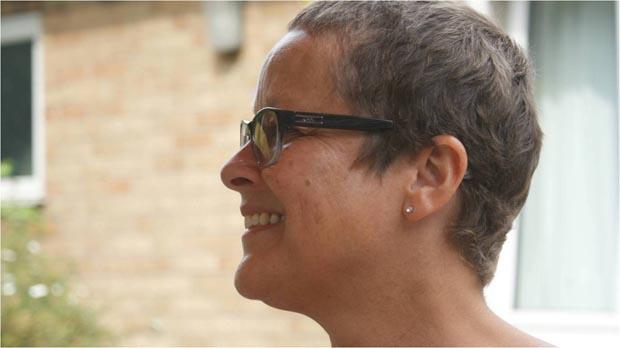 "I had treatment last year and I want to give something back."