A trial of high intensity focused ultrasound (HIFU) for bone cancer in the lower part of the spine
Coronavirus (COVID-19)
We know that this is an especially worrying time for people with cancer and their family and friends. We have separate information about coronavirus and cancer. Please read that information alongside this page. We will update that information as guidance changes.
Please note - this trial is no longer recruiting patients. We hope to add results when they are available.
This trial is looking at a treatment called high intensity focused ultrasound (HIFU) for cancer that starts in the lower part of the spine.
Cancers that start in your bones are called primary bone tumours. Primary bone tumours called chordomas and osteosarcomas can start in the lower part of the spine (the sacrum and coccyx).
More about this trial
If you have a bone tumour in the lower part of your spine, you may have both surgery and radiotherapy. If you can't have surgery, you will probably still have radiotherapy to shrink the tumour and relieve any symptoms it is causing. In some countries, a treatment called proton beam therapy can be used to treat chordomas. But currently, proton therapy for chordomas is not available in the UK.
In this trial, researchers are looking at high intensity focused ultrasound (HIFU). Doctors give the treatment using a machine that gives off high frequency sound waves. HIFU is used for some other types of cancer such as prostate cancer, but researchers want to see if it can help people with cancer in the lower part of the spine.
The people taking part may have already had surgery or radiotherapy (or both), or they may have decided to have this as their first treatment. The aims of the trial are to
See if HIFU can help people with tumours in the lower part of the spine
Learn more about the side effects
Who can enter
You cannot volunteer to take part in this trial. After discussing all possible treatment options with you, your specialist may refer you to the trial team. They will then write to you with more information and invite you to go to Oxford to talk to them about taking part in the trial. You may be able to join if you
Have a chordoma or osteosarcoma in the lower part of your spine (your sacrum or coccyx) that doctors can see on an ultrasound scan
Have fully recovered from the side effects of any other treatment and if you had radiotherapy, this must have finished at least a year ago
Have satisfactory blood test results and no problems on a heart scan (ECG)
Are well enough to carry out all your normal activities, apart from heavy physical work (performance status of 0 or 1)
Are at least 18 years old
You cannot take part in the trial if you
Have problems with your liver or kidneys
Are having any other experimental treatment as part of a clinical trial
Have any other medical condition that the trial team think could affect you taking part
Are due to have a general anaesthetic for any reason in the next couple of months
Are pregnant, breastfeeding or trying to become pregnant
Trial design
This is a phase 2 trial. It aims to recruit 14 people. Everybody taking part has high intensity focused ultrasound (HIFU).
You have HIFU treatment while you are asleep under general anaesthetic. You may need to have treatment more than once. If so, there will be a gap of 2 to 6 weeks between each treatment.
The trial team will ask your permission to take some extra blood samples to see how the treatment affects your immune system. You don't have to give these extra samples for research if you don't want to. You can still take part in the trial.
Hospital visits
You must travel to Oxford and stay overnight at least 5 times. The trial team will pay your travel costs.
The 1st visit is to discuss the trial and plan your treatment. At the 2nd visit, you have the HIFU treatment. Then you see the trial team again the following day. You go back to see them 6 weeks later, 6 months later and after 1 year.
At each visit, you have blood tests and a physical examination. At 2 of the visits, you have an MRI scan.
There will be more hospital visits if you have HIFU treatment more than once.
The trial team will contact your GP after 5 years to see how you are.
Side effects
As HIFU is a new treatment for bone cancer, there may be side effects we don't know about yet.
HIFU can cause burns on the skin. These are usually mild and can be treated with painkillers.
Other possible side effects include
Weakness in your legs
Lack of bladder or bowel control (incontinence)
Loss of erections or the ability to ejaculate for men and loss of sexual pleasure for women
How to join a clinical trial
Please note: In order to join a trial you will need to discuss it with your doctor, unless otherwise specified.
Please note - unless we state otherwise in the summary, you need to talk to your doctor about joining a trial.
Supported by
Chrodoma Foundation UK
NIHR Oxford Biomedical Research Centre
Oxford University Hospitals NHS Trust
Questions about cancer? Contact our information nurses
CRUK internal database number:
Please note - unless we state otherwise in the summary, you need to talk to your doctor about joining a trial.
Around 1 in 5 people take part in clinical trials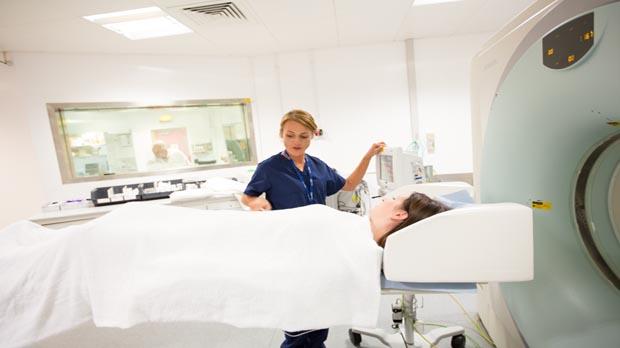 Around 1 in 5 people diagnosed with cancer in the UK take part in a clinical trial.