A trial looking at ofatumumab for people with chronic lymphocytic leukaemia who cannot have more intensive treatment (RIAltO)
Please note - this trial is no longer recruiting patients. We hope to add results when they are available.
Cancer type:
Chronic lymphocytic leukaemia (CLL)
This trial is looking at using ofatumumab with bendamustine or chlorambucil chemotherapy for people with chronic lymphocytic leukaemia who cannot have intensive treatment. This trial is supported by Cancer Research UK.
More about this trial
Doctors often treat chronic lymphocytic leukaemia (CLL) with fludarabine, cyclophosphamide and a biological therapy called rituximab. This combination of drugs is called FCR. FCR is intensive treatment and works well for people who are reasonably fit. For people who may not be able to cope with the side effects of FCR your doctor may suggest chlorambucil or bendamustine.
Ofatumumab is a type of biological therapy called a monoclonal antibody. The researchers think that combining ofatumumab with chlorambucil or bendamustine may be better than having them alone.
The aims of this trial is to compare ofatumumab and chlorambucil with ofatumumab and bendamustine to find out which is the best combination for people with CLL who are not fit enough for more intensive treatment. 
Who can enter
You may be able to enter this trial if you have chronic lymphocytic leukaemia (CLL) or small cell lymphocytic lymphoma (SLL) and you have at least one of the following situations
Your doctors can see your bone marrow is getting worse because your numbers of red blood cells and platelets are dropping
You have a very enlarged spleen that may be causing pain or discomfort
You have very swollen lymph nodes that may be causing pain or discomfort
The number of white blood cells called lymphocytes in your blood has doubled in the last 6 months
And
You have not been treated for CLL - if you have had radiotherapy to an area of your body, such as your spleen or lymph nodes, you may be able to take part
Your doctor thinks you are not fit enough to have the full dose of fludarabine, cyclophosphamide and rituximab (FCR)
Your doctor thinks you are well enough to have chlorambucil
Your other blood test results are satisfactory
You are willing to use reliable contraception during treatment and for a year afterwards if there is any chance you or your partner could become pregnant
You cannot enter this trial if you
Have CLL that has spread to your brain or spinal cord
Have CLL that has changed to Richter's syndrome
Have a condition called autoimmune haemolytic anaemia or thrombocytopenia that is not controlled
 Have had a bone marrow or stem cell transplant from a donor
Have had an organ transplant
Are taking a drug (steroid) that damps down your immune system unless it is a small dose
Have had a monoclonal antibody in the last 3 months
Have a serious heart problem or have had a heart attack in the last 6 months
Have had major surgery in the last month
Are in bed or a chair all the time and need complete help (performance status 4)
Have an infection
Have had a vaccination for yellow fever in the last month
Are allergic to ofatumumab, bendamustine, chlorambucil or any of their ingredients
Have had treatment as part of another clinical trial in the last month
Have had another cancer in the last 3 years apart from non melanoma skin cancer or carcinoma in situ that has been successfully treated
Have another serious condition that could affect you taking part in this trial
Are pregnant or breastfeeding
Trial design
This is a phase 3 trial.  It will recruit 670 people in the UK.  It is a randomised trial.  You will be put into 1 of 2 treatment groups. The treatments that the people in each of the groups will have are
 Ofatumumab and chlorambucil 
Ofatumumab and bendamustine
You have treatment in this trial repeated every 4 weeks. Each 4 week period is called a cycle of treatment.
You have ofatumumab and bendamustine as a drip into a vein. You can have up to 6 cycles of bendamustine.
Chlorambucil is a tablet. You take it for the first week of each cycle. You can have up to 12 cycles of chlorambucil. 
The researchers will ask you to fill in a couple of questionnaires every 3 months while you are in the trial. They will ask how you have been and about any side effects you have had. This is called a quality of life study.
They will also ask your permission to take some extra blood samples, saliva samples, and to keep samples taken when you have a bone marrow test. These samples will be stored safely and may be used in the future for research purposes only. Studying these samples may help researchers learn more about leukaemia.
You don't have to agree to these extra samples if you don't want to. You can still take part in the main trial.
Hospital visits
You see the doctor and have some tests before taking part in this trial.  These tests include
A physical examination
Blood tests
A test to see how quickly you can get out of a chair, walk a few steps and sit down again
During treatment you see the doctor for a blood test every 4 weeks, before each cycle. 
You see the doctor 3 months after finishing treatment for the same tests you had at the start apart from the bone marrow test. You then see the doctor every 3 months for a maximum of 6 years. 
Side effects
The side effects of ofatumumab include a reaction the first time you have the drug which can cause breathlessness, skin rash, a high temperature (fever) and shivering (rigors). You have medicine beforehand to try to prevent a reaction. The study team will watch you very closely during the treatment. If you do have a reaction, they can slow down or stop the drip until the side effects stop. They can then start the drip again at a slower rate.
Other possible side effects of ofatumumab include
Very rarely, ofatumumab may cause a condition called progressive multifocal leukoencephalopathy (PML). This is serious and affects the central nervous system

. It needs urgent medical treatment, but remember it is very rare.
The most common side effects of chlorambucil and bendamustine include
We have more information about ofatumumab, chlorambucil and bendamustine in our cancer drugs section.
How to join a clinical trial
Please note: In order to join a trial you will need to discuss it with your doctor, unless otherwise specified.
Please note - unless we state otherwise in the summary, you need to talk to your doctor about joining a trial.
Supported by
Cancer Research UK
Chugai Pharma UK Ltd
Experimental Cancer Medicine Centre (ECMC)
Gilead
GlaxoSmithKline (GSK)
NIHR Clinical Research Network: Cancer
Napp Pharmaceuticals
Other information
This is Cancer Research UK trial number CRUKE/10/052.
If you have questions about the trial please contact our cancer information nurses
Freephone 0808 800 4040
CRUK internal database number:
Please note - unless we state otherwise in the summary, you need to talk to your doctor about joining a trial.
Charlie took part in a trial to try new treatments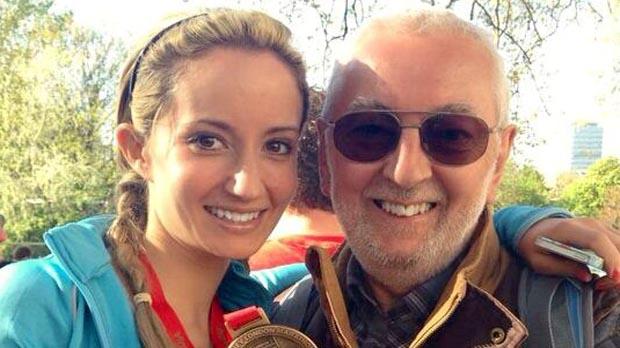 "I think it's really important that people keep signing up to these type of trials to push research forward."