A trial looking at bortezomib with chemotherapy for amyloidosis (REVEAL)
Coronavirus (COVID-19)
We know that this is an especially worrying time for people with cancer and their family and friends. We have separate information about coronavirus and cancer. Please read that information alongside this page. We will update that information as guidance changes.
This trial looked at bortezomib with chemotherapy for people with newly diagnosed amyloidosis. It was supported by Cancer Research UK.
More about this trial
Amyloidosis is a rare condition that affects the bone marrow, the spongy substance in the centre of bones where blood cells are made. In people with amyloidosis, the bone marrow makes abnormal plasma cells

.
These abnormal plasma cells make an abnormal protein (amyloid) that can build up in body tissues and affect the way some organs work. It can affect organs such as the kidneys, liver or heart.
Amyloidosis isn't a type of cancer, but it is sometimes associated with myeloma. Doctors often treat it with the same treatment they use to treat myeloma. 
When this trial was done, doctors often used bortezomib (Velcade) and chemotherapy to treat myeloma. Bortezomib is a type of targeted cancer treatment called a proteasome inhibitor.
We already knew from research that bortezomib and chemotherapy can be useful for people whose amyloidosis has come back after treatment. The research team hoped it would also be useful for people with newly diagnosed amyloidosis.  
The aim of this trial was to compare different combinations of bortezomib and chemotherapy to find out which is best to treat people with amyloidosis. And to find out what the side effects of each combination are.
Summary of results
The research team weren't able to recruit enough people to draw any firm conclusions about how well treatment worked for amyloidosis. 
This trial was open for people to join between 2012 and 2014, but it did stop and start during this time. The research team published results in 2017.
About the trial
The people who joined this trial had recently been diagnosed with amyloidosis. And they had quite serious heart problems caused by their amyloidosis. 
This trial recruited 4 people to begin with, and 3 of these people died during treatment. They died because of heart problems caused by their amyloidosis, rather than because of the treatment in this trial. But the research team decided to stop the trial for a while so they could review it and change it if necessary.
They re opened the trial with some changes to
who could take part
and the treatment combinations, and 3 more people joined. One of these people died, so the team stopped the trial again. After a lot of discussion and review, they decided not to start the trial again.
Results
Seven people took part in this trial:
3 had bortezomib, dexamethasone and doxorubicin
3 had bortezomib, dexamethasone and cyclophosphamide
1 had bortezomib and dexamethasone
The results showed that the amyloidosis did improve in some people. But it's difficult to draw any firm conclusions with such a small number of people.
This trial did lead the medical community to review how they categorise heart problems caused by amyloidosis, and how trials should be done.
Conclusion
The research team weren't really able to tell if the treatments in this trial were useful for amyloidosis or not. But even when a trial shows a treatment isn't useful for a particular condition, it adds to our knowledge and understanding of how to treat it.
The issues during this trial helped start discussions about how to classify heart problems, and how to improve trials for this group of patients. 
Where this information comes from
We have based this summary on information from the research team. The information they sent us has been reviewed by independent specialists (
peer reviewed

) and published in a medical journal. The figures we quote above were provided by the trial team who did the research. We have not analysed the data ourselves.
How to join a clinical trial
Please note: In order to join a trial you will need to discuss it with your doctor, unless otherwise specified.
Please note - unless we state otherwise in the summary, you need to talk to your doctor about joining a trial.
Supported by
Cancer Research UK
Experimental Cancer Medicine Centre (ECMC)
NIHR Clinical Research Network: Cancer
Other information
This is Cancer Research UK trial number CRUK/09/027.
Questions about cancer? Contact our information nurses
CRUK internal database number:
Please note - unless we state otherwise in the summary, you need to talk to your doctor about joining a trial.
Charlie took part in a trial to try new treatments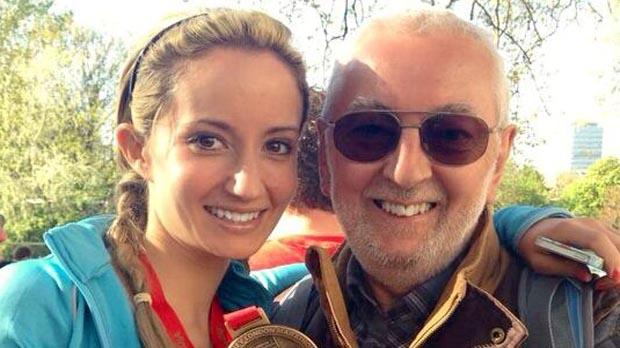 "I think it's really important that people keep signing up to these type of trials to push research forward."