A trial looking at surgery for mesothelioma (MARS 2)
Coronavirus and cancer
We know it's a worrying time for people with cancer, we have information to help. If you have symptoms of cancer contact your doctor.
This trial is looking at whether chemotherapy alone or chemotherapy and surgery is better for people who have mesothelioma of the chest. 
Mesothelioma is a type of cancer that can develop in the covering of the lungs (pleural mesothelioma). This trial is for people who have pleural mesothelioma that is only affecting one side of the chest.
The trial is supported by Cancer Research UK.
More about this trial
Doctors can treat mesothelioma in the chest with chemotherapy, radiotherapy or surgery. Some surgeons think that it may be useful for people to have an operation called a pleurectomy decortication as well as chemotherapy. But at the moment, there is not enough evidence to show whether this will benefit people or not. 
A pleurectomy decortication involves the removal of:
any visible mesothelioma
the hardened and thickened outer layer of the surface of the lung (decortication)
the lung covering (pleura)
Depending on where the cancer is in the covering of the lungs, some patients will also require the removal of:
part or all of the lining of the heart (the pericardium)
the sheet of muscle just under the rib cage (the diaphragm)
This operation is called an extended pleurectomy decortication.
In both operations the lung is not removed. This is called lung sparing surgery. Sparing the lung in this operation may mean people have fewer problems after surgery, for example with shortness of breath.
In this trial, everyone will have chemotherapy. Some people will also have lung sparing surgery and some people won't have this surgery.
The aims of this trial are to:
find out whether chemotherapy alone or chemotherapy and surgery is better at treating mesothelioma
learn more about the side effects of these 2 treatment groups
look at the costs associated with these 2 treatment groups
Who can enter
You may be able to join this study if all of the following apply. 
You cannot join this study if any of these apply. You
Have difficulty breathing (you have some tests to assess your breathing)
Have severe heart failure
Have end stage kidney failure and you need dialysis to treat this
Have liver failure
Have any other serious medical condition that the trial team think could affect you taking part
Are taking part in another clinical trial (you may be able to take part in some trials at the same time, the trial team can explain this more to you)
Are in prison
Trial design
This is a phase 3 trial. The researchers need 328 people to join.
First of all, everyone taking part has chemotherapy for mesothelioma. Your doctor will decide which drugs you have. You have these drugs through a drip into a vein once every 3 weeks. Each 3 week period is called a cycle of treatment and you have 2 cycles. You would have this chemotherapy whether you took part in this trial or not.
Your doctor will then decide if surgery is still a possible option for you. If your doctor doesn't think it is possible to remove your cancer with surgery, they will discuss whether any other treatment is suitable for you. You will no longer be part of this trial.
If you are able to have surgery, you take part in the next stage of the trial which is randomised. The people taking part are put into 1 of 2 treatment groups by a computer. Neither you nor your doctor will be able to decide which group you are in.
People in one group have chemotherapy alone. People in the other group have chemotherapy and surgery.
Chemotherapy alone
If you don't have surgery, you will continue to have up to 4 further cycles of chemotherapy. 
Chemotherapy and surgery
If you have surgery, you have a general anaesthetic. The surgeon carries out your operation through a cut under your arm, towards the back of your chest. This is called a thoracotomy. You will have a pleurectomy decortication or an extended pleurectomy decortication Your surgeon will explain which operation is best for you.
When you wake up you will have drainage tubes from your chest into a bottle to stop fluid collecting in your chest. You also have a drip into a vein in your arm to give you fluids until you are able to drink again. We have more information about what to expect in the first few days after surgery for mesothelioma.
After recovering from surgery you have up to 4 more cycles of chemotherapy. 
Questionnaire and interview
At the beginning of the trial everyone is asked to fill out a questionnaire before you start chemotherapy. If you continue with the trial you fill out this questionnaire on at least 6 different occasions until the end of September 2022.  The questionnaire will ask about side effects and how you've been feeling. This is called a quality of life study.
The researchers may also ask you to take part in an interview. It is your choice if you agree to this or not. If you do, a researcher will ask you:
why you agreed to take part or not
about your experiences of taking part in this trial
your view on the treatment you had
This is called the Information study. You might also be asked for your permission for any discussions to be audio-recorded.
Hospital visits
You see the doctors and have some tests before you start treatment. This includes tests to check that your lungs are working well (lung function tests).
You then go to hospital twice over the course of 6 weeks to have your chemotherapy. You have a CT scan to check you are still suitable for surgery.
If you have surgery, you stay in hospital for about 10 to 14 days.  About 3 to 6 weeks after your surgery you go to hospital again for a check-up.  All patients having surgery would have this check-up, whether they take part in this trial or not.
Everyone in the trial will go to hospital about every 3 weeks to have up to 4 more cycles of chemotherapy.
When you finish the first 2 cycles of chemotherapy, and the trial doctor has confirmed that surgery is still a possible option for you, the trial team will contact you by phone:
after 6 weeks
then every 6 months for the rest of the first year 
every 6 months for the second year
They will check how you are and ask you to fill in quality of life questionnaires.
After 2 years (until the end of the trial in Spetember 2022) you will only be sent questionnaires to complete. 
Side effects
The risks or side effects of a pleurectomy decortication or an extended pleurectomy decortication include:
pain
infection
bleeding
blood clots in the leg or the lung
Your surgeon will talk to you about the risk of other, rarer side effects.
You have pain relief immediately after your operation and while you are recovering. The doctors and nurses will monitor you closely for any side effects so that treatment can be given promptly if you need it.
The side effects of chemotherapy for mesothelioma include:
How to join a clinical trial
Please note: In order to join a trial you will need to discuss it with your doctor, unless otherwise specified.
Please note - unless we state otherwise in the summary, you need to talk to your doctor about joining a trial.
Supported by
Cancer Research UK
Experimental Cancer Medicine Centre (ECMC)
Mesothelioma UK
NIHR Clinical Research Network: Cancer
Papworth Hospital NHS Foundation Trust
Royal Brompton & Harefield NHS Foundation Trust
Other information
This is a Cancer Research UK trial number CRUK/12/030.
CRUK internal database number:
Please note - unless we state otherwise in the summary, you need to talk to your doctor about joining a trial.
Cara took part in a clinical trial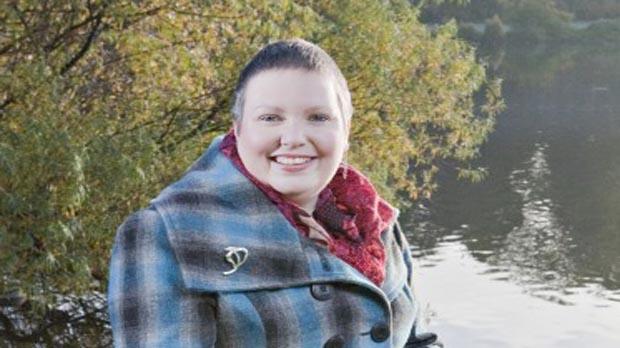 "I am glad that taking part in a trial might help others on their own cancer journey."