A trial looking at oxaliplatin and 5FU for advanced biliary tract cancers (ABC-06)
Please note - this trial is no longer recruiting patients. We hope to add results when they are available.
This is a trial to find out if the drugs oxaliplatin and 5FU help people with advanced biliary tract cancer who have already had another type of chemotherapy. The trial is supported by Cancer Research UK.
More about this trial
Bile duct cancer and gallbladder cancer are known as biliary tract cancers. If biliary tract cancer has spread into surrounding tissues or to another part of your body, doctors may treat it with chemotherapy. Two chemotherapy drugs they often use are cisplatin and gemcitabine.
Chemotherapy can shrink or slow down the growth of the cancer, but after a while it may start to get worse again. If this happens, the main priority is to control your symptoms as much as possible. This is called active symptom control. But researchers want to see if having another type of chemotherapy as well as active symptom control helps people in this situation.
In this trial, they are looking at the chemotherapy drugs oxaliplatin and 5FU. The aims of the trial are to
See if having chemotherapy alongside active symptom control helps people with advanced biliary tract cancer
Learn more about the side effects of chemotherapy in this situation
Use blood samples and samples of your cancer to look at how this type of cancer can best be treated in the future
Who can enter
You may be able to enter this trial if you
Have biliary tract cancer that has spread into surrounding tissues or to another part of your body
Have already had gemcitabine and cisplatin but within the last 6 weeks a scan has shown that gemcitabine and cisplatin are not successfully treating your cancer
Are well enough to carry out all your normal activities, apart from heavy physical work (performance status of 0 or 1)
Have satisfactory blood test results
Are at least 18 years old
Are willing to use reliable contraception if there is any chance you or your partner could become pregnant – this will be during the trial and 4 months afterwards for women or 6 months afterwards for men
You cannot enter this trial if you
Have cancer that has spread to your brain
Have already had more than 1 other type of chemotherapy
Haven't recovered from the side effects of other treatment unless they are very mild
Have had any other type of cancer in the last 5 years apart from carcinoma in situ of the cervix or non melanoma skin cancer that was successfully treated
Have had a heart attack or stroke in the last year, or have certain other heart problems – the trial team can advise you about this
Have any other serious medical condition or mental illness that the trial team think could affect your taking part
Are pregnant or breastfeeding
Trial design
This phase 3 trial will recruit 162 people in the UK. It is a randomised trial. The people taking part are put into treatment groups by a computer. Neither you nor your doctor will be able to decide which group you are in.
Everybody has active symptom control. Half the people in the trial also have chemotherapy.
Active symptom control includes treating problems such as jaundice or infection caused by a blockage in your bile ducts

. It also includes controlling symptoms such as pain and sickness that some people may have.
The types of treatment you might have include antibiotics

, steroids

, painkillers, blood transfusions

, drainage of blocked bile and radiotherapy. Your doctor will talk to you about any treatments they think might help you and improve your quality of life

.
If you have chemotherapy, you have treatment in 2 week periods called cycles of treatment. You have between 6 and 12 cycles of treatment. So that will be up to 24 weeks in total.
Before starting chemotherapy, you will have a thin tube put into one of the blood vessels in your chest. This is called a central line. It means you don't have to have injections or drips put in each time you have treatment.
On the first day of each treatment cycle, you have oxaliplatin and a vitamin called folinic acid through a drip into a vein. This takes 2 hours. Then you have an injection of 5FU which takes 15 minutes, followed by a slow drip of 5FU which takes 48 hours.
You have the slow drip via a small pump that you can wear when you go home. You can keep the pump in a small bag, or on a belt (like a bum bag). On the 3rd day, a district nurse will come to remove the pump.
The trial team will ask you to fill out a questionnaire when you join the trial and then every 3 months. The questionnaire will ask about side effects and how you've been feeling.  This is called a quality of life study.
They will also ask you to keep a diary during the trial. In this, you write down
Any visits you make to hospitals, doctors or clinics
How much money you spend on travel to appointments and on any other things related to your healthcare
Hospital visits
You see the trial team and have some tests before you start treatment. The tests include
Physical examination
Blood tests
The trial team will ask your permission to get a sample of your cancer that was removed when your cancer was diagnosed. They will also ask you to give up to 3 extra blood samples. But they will take these when you have other blood tests.
If you are in the group having active symptom control only, you see the trial team and have a blood test every 4 weeks.
If you have chemotherapy, you go to hospital for treatment every 2 weeks. After 3 months of treatment, you have a CT scan. The results of the scan will help the trial doctor to decide if you should stop chemotherapy or carry on having it for longer. If they can't work this out from the CT scan, you may need to have an MRI scan.
When you finish chemotherapy, you carry on seeing the trial team every 4 weeks. They would like to know how you are and whether you are having any other treatment. If you are too unwell to go to a hospital appointment, they can contact you by phone.
How to join a clinical trial
Please note: In order to join a trial you will need to discuss it with your doctor, unless otherwise specified.
Please note - unless we state otherwise in the summary, you need to talk to your doctor about joining a trial.
Supported by
Cancer Research UK
Experimental Cancer Medicine Centre (ECMC)
NIHR Clinical Research Network: Cancer
The Christie NHS Foundation Trust
Other information
This is Cancer Research UK trial number CRUK/13/004.
CRUK internal database number:
Please note - unless we state otherwise in the summary, you need to talk to your doctor about joining a trial.
Charlie took part in a trial to try new treatments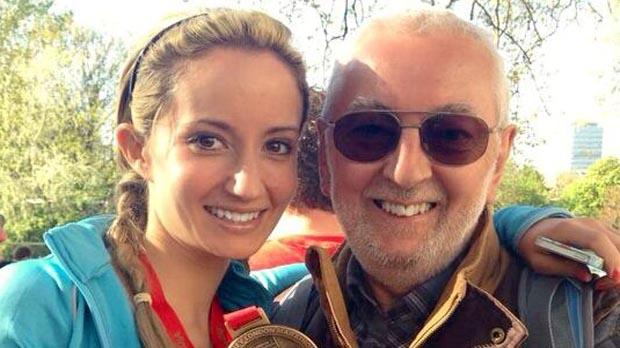 "I think it's really important that people keep signing up to these type of trials to push research forward."