A trial looking at higher dose radiotherapy for non small cell lung cancer (I-START)
Coronavirus (COVID-19)
We know that this is an especially worrying time for people with cancer and their family and friends. We have separate information about coronavirus and cancer. Please read that information alongside this page. We will update that information as guidance changes.
Please note - this trial is no longer recruiting patients. We hope to add results when they are available.
Cancer type:
Non small cell lung cancer
This trial is looking at giving a higher than normal dose of radiotherapy for non small cell lung cancer. This trial is supported by Cancer Research UK.
If you have non small cell lung cancer and cannot have surgery, your doctor may suggest that you have radiotherapy to try to get rid of the cancer cells.  
Researchers think that giving a higher dose of radiotherapy may kill off more cancer cells. But they want to do this without damaging the surrounding healthy tissue such as your food pipe.
In this trial, they will increase the amount of radiotherapy and see how well it works on the cancer cells. They will also check what effect more radiotherapy has on the nearby healthy cells.  
The aims of this trial are to find out
If increasing the amount of radiotherapy you have each day is better at killing the cancer cells
What the maximum safe dose of radiotherapy is to your food pipe (oesophagus)
How well this maximum dose works
Whether the higher dose causes more or worse side effects
Who can enter
You may be able to enter this trial if you
Have non small cell lung cancer that is stage 2, 3A or 3B
Have been told your cancer cannot be treated with surgery or you have chosen not to have surgery
Are well enough to be up and about for at least half the day (performance status 0, 1 or 2)
Have satisfactory lung function tests
Have satisfactory blood test results
Are willing to use reliable contraception if you or your partner could become pregnant
Are at least 16 years old
You cannot enter this trial if 
You have already had radiotherapy to your chest
You have a type of lung cancer called a Pancoast tumour
One of your lungs or a section (lobe) of one of your lungs isn't working properly
You have a connective tissue disorder such as scleroderma or systemic lupus erythematosus
You have had another cancer that could affect you taking part in this trial
You have another medical condition that is not controlled with medication
You are pregnant or breastfeeding
Trial design
There are 2 parts to this phase 1/2 trial. In the first part, the researchers want to find the highest dose of radiotherapy they can give.
Everybody taking part will have radiotherapy. The first few people will have a dose that is a little bit higher than what you would receive for your normal treatment.  If they don't have any serious side effects, the next few people will have a slightly higher dose again. As long as there are no serious side effects this will be repeated twice more with higher doses. In this way the researchers find the highest dose they can give safely.  This is called a 'dose escalation' study.  
In the second part of the trial, the researchers will give the highest dose possible based on what they know from part 1. The researchers will give a higher dose than standard as long as the dose to other parts of your body is still safe. This part will also find out how well the highest dose of radiotherapy works. It will also see if a higher dose makes the side effects worse.
You have radiotherapy once a day from Monday to Friday for 4 weeks.
Hospital visits
You see the doctor and have some tests before taking part in this trial.  These tests include
Chest X-ray
Lung function test
Blood test
A physical examination
Heart trace  (ECG )
Bone scan – if needed
During treatment you see the doctor every week for a physical examination and blood test.
When you finish treatment you go back and see the doctor about 1 month later for a physical examination and blood test.
After that you see the doctor every month for 3 months and then every 3 months for 2 years. At each visit you have a physical examination and chest X-ray. After 12 weeks you have a lung function test and a CT scan.  After a year you have another lung function test.  The researchers will also ask you how you have been and if you have any side effects.
How to join a clinical trial
Please note: In order to join a trial you will need to discuss it with your doctor, unless otherwise specified.
Please note - unless we state otherwise in the summary, you need to talk to your doctor about joining a trial.
Supported by
Cancer Research UK
Experimental Cancer Medicine Centre (ECMC)
NIHR Clinical Research Network: Cancer
Velindre NHS Trust
Wales Cancer Trials Unit
Other information
This is Cancer Research UK trial number CRUK/10/005.
Questions about cancer? Contact our information nurses
CRUK internal database number:
Please note - unless we state otherwise in the summary, you need to talk to your doctor about joining a trial.
Charlie took part in a trial to try new treatments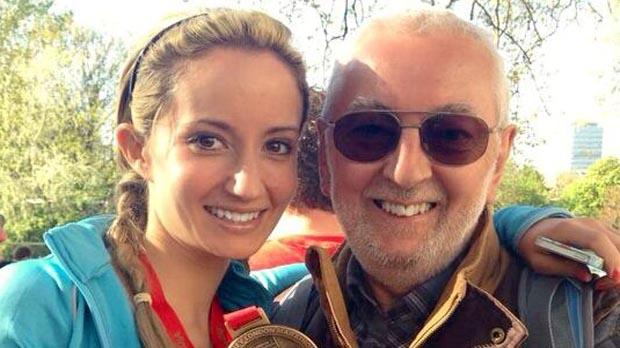 "I think it's really important that people keep signing up to these type of trials to push research forward."