A trial looking at having a radiolabelled monoclonal antibody before an autologous stem cell transplant for myeloma
Coronavirus (COVID-19)
We know that this is an especially worrying time for people with cancer and their family and friends. We have separate information about coronavirus and cancer. Please read that information alongside this page. We will update that information as guidance changes.
This trial looked at a radiolabelled monoclonal antibody for people with myeloma. It was for people having high dose chemotherapy, followed by treatment with their own blood stem cells (autologous stem cell transplant).
More about this trial
Doctors often treat myeloma with high dose chemotherapy and a stem cell transplant. Some people also have radiotherapy. But high doses of drugs and radiotherapy can cause damage to normal cells as well as cancer cells.
Researchers are looking at ways of targeting treatment, so that it reaches the cancer cells but causes less damage to healthy tissue. In this trial they looked at a type of biological therapy called a monoclonal antibody (MAB).
The monoclonal antibody was radiolabelled. This means it has a radioactive molecule attached to it. The antibody targets a particular protein on the surface of myeloma cells, and then the radioactivity kills the cells.
The aims of this trial were to
Find out if this radiolabelled MAB helped people who were having a stem cell transplant for myeloma
Learn more about the side effects
Summary of results
The team found the radiolabelled MAB did help people who were having a stem cell transplant for myeloma.
This phase 2 trial recruited 25 people. It was a randomised trial. The people were put into 1 of 2 groups. Neither they nor their doctor could choose which group they were in.
12 people had the radiolabelled MAB then melphalan and stem cell transplant
13 people had melphalan and stem cell transplant
Of the 25 people the researchers were able to look at the results of 24. There were 12 people from each group.
The team looked at the total number of people whose myeloma had responded to treatment. They found that
12 people who had the radiolabelled MAB had
9 people who had melphalan only had
They also looked at the number of people who didn't have any sign of their myeloma after the transplant. This is called a complete response. They found this happened in
6 people who had the radiolabelled MAB
3 who had melphalan only
The researchers said that this couldn't have happened by chance and so it was statistically significant

.
The trial team concluded that the radiolabelled MAB improved the response of myeloma after having a stem cell transplant without any additional side effects.
The researchers are publishing a paper with more detailed results. When this becomes available we will update this summary.
We have based this summary on information from the research team. The information they sent us has been reviewed by independent specialists (peer reviewed

) but may not have been published in a medical journal. The figures we quote above were provided by the research team. We have not analysed the data ourselves.
How to join a clinical trial
Please note: In order to join a trial you will need to discuss it with your doctor, unless otherwise specified.
Please note - unless we state otherwise in the summary, you need to talk to your doctor about joining a trial.
Supported by
Bloodwise
Experimental Cancer Medicine Centre (ECMC)
NIHR Clinical Research Network: Cancer
University Hospital Southampton NHS Foundation Trust
Southampton Clinical Trials Unit (University of Southampton)
Questions about cancer? Contact our information nurses
CRUK internal database number:
Please note - unless we state otherwise in the summary, you need to talk to your doctor about joining a trial.
Around 1 in 5 people take part in clinical trials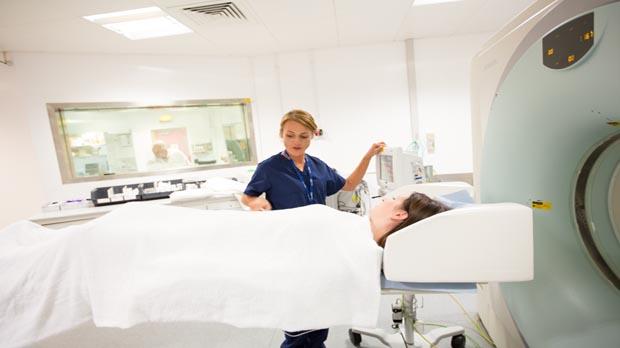 Around 1 in 5 people diagnosed with cancer in the UK take part in a clinical trial.