A trial comparing surgery to remove lymph nodes with no further surgery for people with melanoma
Please note - this trial is no longer recruiting patients. We hope to add results when they are available.
This trial is looking at treatments for people who have had a lymph node removed that contained melanoma.
Doctors often remove melanoma with surgery. As well as removing the melanoma, they may remove the nearest lymph node to see if the melanoma has spread there. The nearest lymph node is called the sentinel node. Finding and removing the sentinel node is called sentinel node biopsy.
If tests show that there are melanoma cells in the sentinel node (a positive sentinel lymph node), you have another operation to remove all the other lymph nodes in the area. This is because they may contain cancer cells too. This operation is called a lymph node dissection and is currently the standard treatment

.
But lymph node dissection does have side effects. It is important that people do not have treatment they do not need, particularly if that treatment could cause problems for them. Doctors are not sure whether it is necessary to remove all the lymph nodes straight away in everyone who has cancer cells in the sentinel lymph node.
In this trial some people will have the standard treatment and some people will not have any further surgery. People who do not have any further surgery will have regular ultrasound scans.
The aims of this trial are to
Find out which is the best treatment for patients who have had a positive sentinel lymph node
Compare the side effects of each type of treatment
Who can enter
You can enter this trial if you
Have had a melanoma removed completely (wide local excision)
Had cancer cells in your sentinel lymph node biopsy
Are well enough to carry out all your normal activities, apart from heavy physical work (performance status of 0 or 1)
Are able to have surgery in the next 4 months
Are between 18 and 75 years of age
You cannot enter this trial if you
Have had melanoma in the past
Have melanoma that started in the eye or in the moist tissues lining the inside of the body, such as the mouth (mucosal melanoma)
Have melanoma that started in the ears, or inside your body (rather than in the skin)
Have melanoma that has spread to other parts of your body
Are taking part in any other trial
Have had any other cancer in the last 5 years except non melanoma skin cancer or carcinoma in situ of the cervix
Have a known allergy to dyes used in surgery
Have had previous surgery that has altered the normal drainage channels of the lymphatic system
Have another serious medical condition that could affect you taking part in the trial
Have had any sort of autoimmune disease
Have had an organ transplant
Are taking or have taken any medicine that affects the immune system in the last 6 months (your doctor will discuss this with you)
Are pregnant or breastfeeding
Trial design
This is a phase 3 trial. It will recruit 1,925 patients from around the world. It is a randomised trial.
Everybody taking part in this trial will have had sentinel node that contained cancer cells. They will be put into 2 treatment groups by a computer. Neither you nor your doctor will be able to decide which group you are in.
If you are in group 1, you will have an operation to remove all lymph nodes in the area (complete lymph node dissection).
If you are in group 2, you will have no further surgery, but will have regular ultrasound scans of your lymph nodes.
People in both groups see the doctors regularly. You will be asked to fill out a questionnaire when you join the study, 4 months after joining the study, 8 months later, then yearly after that. The questionnaire will ask about any side effects you have had and about how you have been feeling. This is called a quality of life study.
Hospital visits
Before you start treatment and at each visit
Your doctor will examine you
You may have blood tests
You may have a CT scan and chest X-ray
People in group 1 have surgery to completely remove the lymph nodes nearest to the melanoma (complete lymph node dissection) and will be in hospital for a few days.
People in group 2 have no further surgery after the sentinel node biopsy but will have ultrasound scans.
People in both groups will visit the hospital
Every 4 months for 2 years
Every 6 months for the next 3 years
Once a year for 5 more years
Side effects
When you have an ultrasound scan, there can be slight discomfort as pressure is applied to the area being scanned. This will stop once the scan has finished.
In the first few days following an operation to remove lymph nodes you may have
Infection
Bleeding
Pain and discomfort at the site of the operation
In the future you may have swelling in the leg or arm (lymphoedema

) if your surgery was to your groin or armpit.
How to join a clinical trial
Please note: In order to join a trial you will need to discuss it with your doctor, unless otherwise specified.
Please note - unless we state otherwise in the summary, you need to talk to your doctor about joining a trial.
Supported by
John Wayne Cancer Institute
National Cancer Institute (NCI)
CRUK internal database number:
Please note - unless we state otherwise in the summary, you need to talk to your doctor about joining a trial.
Cara took part in a clinical trial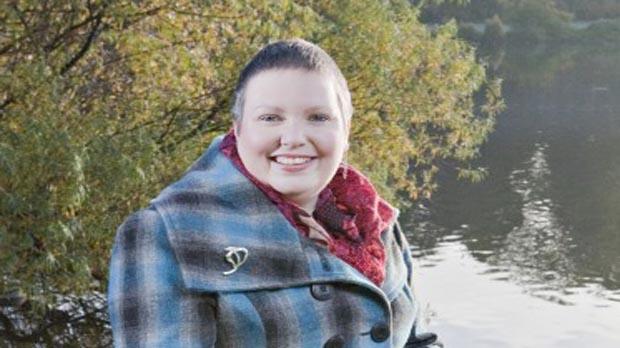 "I am glad that taking part in a trial might help others on their own cancer journey."