A trial comparing different ways of checking lymph nodes in the chest for non small cell lung cancer (ASTER)
Coronavirus (COVID-19)
We know that this is an especially worrying time for people with cancer and their family and friends. We have separate information about coronavirus and cancer. Please read that information alongside this page. We will update that information as guidance changes.
Cancer type:
Non small cell lung cancer
The aim of this trial was to see if internal ultrasound scans were as good as surgery for checking lymph nodes in the chest for lung cancer.
Doctors use a number of different tests to find out the stage of lung cancer. This helps them to decide on the best treatment.
One of these tests is a biopsy of the lymph nodes

in the middle of your chest (mediastinum

). You usually have this done under general anaesthetic

. But doctors thought that internal ultrasound scans may be useful. You have this done with a sedative

and a local anaesthetic.
To have this test a small ultrasound probe is put into your food pipe and stomach (an endoscopic ultrasound

, or EUS). And another is put into your wind pipe and lungs (an endobronchial ultrasound

, or EBUS). Using ultrasound, doctors can see the lymph nodes in your chest. If they see any abnormal areas, they will take a sample of tissue (a biopsy).
Some hospitals already use ultrasound scans to look at lymph nodes. But doctors were not sure if they were as good as having surgery.
The aim of this trial was to find out if using ultrasound scans is as good as taking surgical biopsies to assess lymph nodes.
Summary of results
The trial team found that using ultrasound scans worked just as well as taking biopsies to assess lymph nodes.
This phase 3 trial recruited 241 people. It was a randomised trial. Those taking part were put into 1 of 2 groups
118 had surgical biopsies taken of the lymph nodes
123 had endoscopic ultrasound (EUS) and endobronchial ultrasound (EBUS) followed by a surgical biopsy if the ultrasounds did not find any of the lymph nodes to be abnormal
The researchers then compared how accurate the 2 different ways of assessing the lymph nodes were. They found it worked
79 out of every 100 times (79%) for surgical biopsies
94 out of every 100 times (94%) for EUS and EBUS
They found no difference in the number of complications between surgery and ultrasound.
The trial team concluded that EUS and EBUS worked  just as well  as taking surgical biopsies  to assess lymph nodes.
We have based this summary on information from the team who ran the trial. The information they sent us has been reviewed by independent specialists (peer reviewed

) and published in a medical journal. The figures we quote above were provided by the trial team. We have not analysed the data ourselves.
How to join a clinical trial
Please note: In order to join a trial you will need to discuss it with your doctor, unless otherwise specified.
Please note - unless we state otherwise in the summary, you need to talk to your doctor about joining a trial.
Supported by
Health Technology Assessment Unit of the Department of Health
National Institute for Health Research Cancer Research Network (NCRN)
Questions about cancer? Contact our information nurses
CRUK internal database number:
Please note - unless we state otherwise in the summary, you need to talk to your doctor about joining a trial.
Around 1 in 5 people take part in clinical trials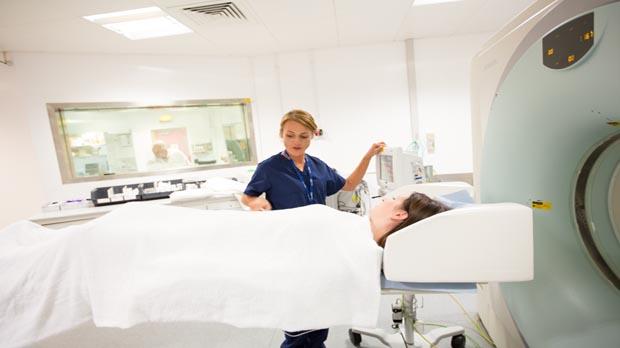 Around 1 in 5 people diagnosed with cancer in the UK take part in a clinical trial.