A trial comparing 2 ways of examining and managing ovarian swellings
This trial assessed ovarian swellings using a new way of looking at ultrasound scans.  
This trial was open for women to join between 2011 and 2014. These results were published in 2017.
More about this trial
Swellings on the ovary are common and are often picked up on an ultrasound scan. Most of these swellings aren't cancerous. But doctors offer women a blood test for a chemical called CA125. This can help to diagnose ovarian cancer. Although a raised CA125 can mean something else other than cancer.
Doctors recommend women to have the swelling removed if the levels of CA125 are high or it looks complex. Finding a better way of telling if the swellings are cancer or not could reduce the number of operations. 
In this trial researchers compared:
the standard assessment called RMI RCOG 
using a system called Simple Rules
For the Simple Rules the researchers use 10 rules to assess the swellings. Five rules predict cancer, and 5 rules predict that a swelling is benign. The score after applying all 10 rules helps predict whether the swelling is cancerous.
The aim was to see if the Simple Rules could recognise cancer and non cancer swellings and so reduce the number of operations.
Summary of results
The trial team found that using the Simple Rules reduced the number of operations.  
About this trial
Everyone had an ultrasound. The ultrasounds were examined and classed using either the RMI RCOG method or the Simple Rules method. 
For the RMI RCOG and the Simple Rules the classes were:
not cancerous (benign) 
indeterminant (not sure)
cancer (malignant)
In both the RMI RCOG and the Simple Rules everyone whose class was indeterminant or cancer was offered surgery. 
This was a randomised trial. Everyone taking part was put into 1 of 2 groups. Neither they nor their doctor chose which group they were in;
73 women were in the RMI RCOG group
75 women were in the Simple Rules group
Results
A year after their ultrasound the team looked at how many women had had surgery. Of the 148 women the team had the results for 136 women. 
The number of women who had surgery was:
18 women of 68 (26.5%) in the RMI RCOG group
7 women of 68 (10.3%) in the Simple Rules group
They say this means that an extra 16 women out of 100 (16%) would have surgery using RMI RCOG compared to the Simple Rules. And that this is a strong sign that the rate of surgery is higher for women assessed using RMI RCOG. 
Also women who were assessed using RMI RCOG were 2.6 times more likely to have surgery than those assessed using Simple Rules. 
Conclusion
The trial team conclude that using the Simple Rules assessment could decrease the number of women needing surgery by a significant amount. And there was no delay to diagnosing a cancer, that is they didn't miss any cancers. 
To explore these results and confirm them researchers need to do larger trials. And these should include centres that have different levels of skill with ultrasounds.
Where this information comes from    
We have based this summary on information from the research team. The information they sent us has been reviewed by independent specialists (peer reviewed

) and published in a medical journal. The figures we quote above were provided by the trial team who did the research. We have not analysed the data ourselves.
How to join a clinical trial
Please note: In order to join a trial you will need to discuss it with your doctor, unless otherwise specified.
Please note - unless we state otherwise in the summary, you need to talk to your doctor about joining a trial.
Supported by
University College London (UCL)
CRUK internal database number:
Please note - unless we state otherwise in the summary, you need to talk to your doctor about joining a trial.
Around 1 in 5 people take part in clinical trials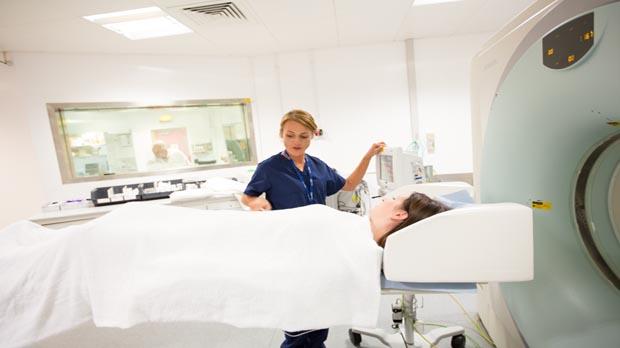 Around 1 in 5 people diagnosed with cancer in the UK take part in a clinical trial.