A trial of anastrozole for hormone receptor positive gynaecological cancers (PARAGON)
Coronavirus (COVID-19)
We know that this is an especially worrying time for people with cancer and their family and friends. We have separate information about coronavirus and cancer. Please read that information alongside this page. We will update that information as guidance changes.
Please note - this trial is no longer recruiting patients. We hope to add results when they are available.
Cancer type:
Womb (uterine or endometrial) cancer
This trial is looking at anastrozole for gynaecological cancers that have spread. It is for post menopausal women

who have a gynaecological cancer that responds to changes in hormone levels (is hormone receptor positive). This trial is supported by Cancer Research UK.
More about this trial
Some cancer cells need hormones to grow. If the amount of hormone reaching the cancer cell is blocked then the cancer may stop growing. Hormone therapy can block hormones reaching hormone receptors

 on cancer cells. Your doctor will test to see if your cancer has hormone receptors.
In this trial doctors are looking at a hormone therapy drug called anastrozole.  The aims of trial are to
Find out if anastrozole helps women with hormone receptor positive gynaecological cancer
Learn more about the side effects
Who can enter
You may be able to enter this trial if
You cannot enter this trial if you
Have already had an aromatase inhibitor, tamoxifen or progesterone to treat your gynaecological cancer
Are taking hormone replacement therapy (HRT) or only stopped taking it in the last 4 weeks
Have had any other cancer in the last 5 years unless your doctors think there is no risk of it coming back
Have certain problems with your liver or kidneys
Trial design
This trial will recruit 350 women from around the world.
Everybody taking part takes an anastrozole tablet once a day. As long as you don't have any bad side effects, you can take anastrozole for as long as it helps you.
The trial team will ask you to fill out a questionnaire
Before you start treatment
Once a month for 3 months
Then every 3 months until you stop treatment
The questionnaire will ask about side effects and how you have been feeling. This is called a quality of life study.
Hospital visits
You will see the doctors and have some tests before you start treatment. The tests include
Physical examination
Blood tests
Bone density scan (DXA scan )
You see the trial team for blood tests once a month for 3 months. Then you see the trial team for blood tests and a CT scan every 3 months. You have a bone density scan every 1 or 2 years. You continue with these tests until your cancer starts to grow again.
Side effects
The most common side effects of anastrozole are
Hot flushes
Dryness of the vagina
Painful joints
Tiredness (fatigue)
Mood changes
Loss of bone density which can increase the risk of bones breaking
Headaches
Hair thinning
Skin rash
There is more information about the side effects of anastrozole in our cancer drugs section.
How to join a clinical trial
Please note: In order to join a trial you will need to discuss it with your doctor, unless otherwise specified.
Please note - unless we state otherwise in the summary, you need to talk to your doctor about joining a trial.
Supported by
AstraZeneca
Cancer Research UK
Experimental Cancer Medicine Centre (ECMC)
NHS Greater Glasgow and Clyde
NIHR Clinical Research Network: Cancer
University of Glasgow
Other information
This is Cancer Research UK trial number CRUK/10/056
Questions about cancer? Contact our information nurses
CRUK internal database number:
Please note - unless we state otherwise in the summary, you need to talk to your doctor about joining a trial.
Around 1 in 5 people take part in clinical trials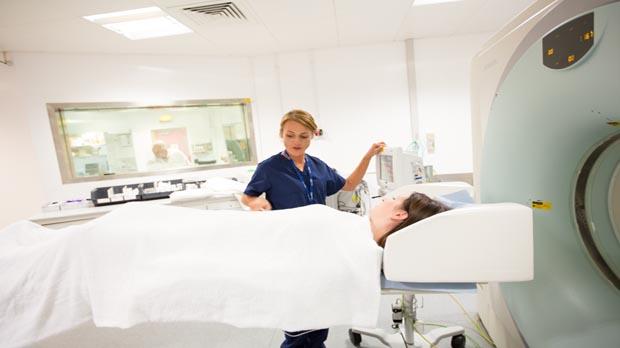 Around 1 in 5 people diagnosed with cancer in the UK take part in a clinical trial.