A study using moxibustion to reduce side effects of chemotherapy
Cancer type:
Bowel (colorectal) cancer
Womb (uterine or endometrial) cancer
This study looked at teaching people to use a form of heat (moxibustion) to reduce the side effects of chemotherapy.
It was open for people to join between 2016 and 2017, and the team presented the results at a conference in 2018.
More about this trial
Chemotherapy often causes some side effects. One of the side effects is a temporary drop in blood cells including white blood cells, red blood cells and blood clotting cells (platelets). 
This can cause an increased risk of infection, tiredness or shortness of breath, and problems with bruising or bleeding. Sometimes doctors need to reduce the dose of chemotherapy or delay the next treatment if people have very low blood cells.
Moxibustion is a part of traditional Chinese medicine. It uses heat to stimulate points on the body called acupuncture points.  
A dried herb called mugwort is rolled into a cigar shape known as a moxa stick. The glowing end of the lit stick is held above the skin to gently warm the acupuncture point. This should create a pleasant sensation of warmth. 
We already knew from research that moxibustion might help reduce the side effects of chemotherapy. 
The main aim of this feasibility study was to find out how easy it is to teach people how to use moxibustion. The research team wanted to see if, in theory, it could be included as part of chemotherapy treatment.
Other aims included finding out:
how well moxibustion works to reduce the side effects of chemotherapy
how moxibustion affects quality of life 
whether people thought it was an acceptable treatment
Summary of results
The research team found that it is possible to teach people how to use moxa, and that more research should be done.
About this study
This study was for people with either:
Everyone taking part was having chemotherapy. They were not having injections of a growth factor called G-CSF as part of their treatment.
The research team showed the people taking part how to find a specific acupuncture point called ST-36, which is just below the knee. The team then taught them how to use the moxibustion (moxa) stick on this point.

The aim was for people to start using the moxa stick before their first dose of chemotherapy. And then use it every day until 3 weeks after their last dose.
They recorded when they used moxa, and any side effects they were having, in a diary. And had blood tests before each chemotherapy treatment.
Results
25 people joined this trial. They were all due to have chemotherapy for one of the cancers listed above:
22 people were having their first course of chemotherapy for early stage cancer
3 people were having chemotherapy to help with symptoms of more advanced cancer (palliative treatment)
Of the 25 people who took part, 17 people (68%) used the moxa stick and filled in their diaries. Some people started before chemotherapy, some on the day they started chemotherapy, and some not long afterwards. Between them, they used moxa 1,975 times.
The study team found that of these 17 people:
no one used moxa every single day
3 people (18%) used it 8 or more days out of every 10
8 people (47%) used it between 5 and 8 days out of every 10
6 people (35%) used it fewer than 5 days out of every 10
They looked at how many people had a drop in blood cells. They found that some people had a very small drop, and
4 people had a moderate drop in white blood cells
1 person had a big drop in white blood cells
3 people had a moderate drop in red blood cells (2 needed a blood transfusion)
They also looked at how many people had treatment as planned. Chemotherapy is usually given in doses called cycles. The results showed that that the number of cycles of chemotherapy that people had varied:
6 people had all their planned treatment without any dose reductions or delays
7 people had fewer cycles of chemotherapy than they were due to have
Side effects
The team found that moxa didn't cause many side effects. 3 people taking part had mild skin irritation after using it. 
Some people didn't use moxa every day because they:
found it hard to remember 
didn't like the smell
were too tired
were busy with hospital appointments 
were visiting other people or away from home
Conclusion
The research team concluded that it is possible to teach people how to use moxibustion during chemotherapy. And that it should be possible to run a larger study looking at what people think and how well it works.
They suggest a few changes and things to think about, such as:
setting up a system so people taking part have daily reminders
as well as doing a blood test just before the next cycle of chemotherapy, do one in between cycles to monitor blood cell counts more closely
it may be better if all the people taking part have the same cancer and chemotherapy treatment
it may be easier to gather information if people have all their care at the same hospital
Where this information comes from    
We have based this summary on information from the research team. The information they sent us has been reviewed by independent specialists (peer reviewed

) but may not have been published in a medical journal.  The figures we quote above were provided by the research team. We have not analysed the data ourselves.
 
How to join a clinical trial
Please note: In order to join a trial you will need to discuss it with your doctor, unless otherwise specified.
Please note - unless we state otherwise in the summary, you need to talk to your doctor about joining a trial.
Supported by
British Acupuncture Council
East and North Hertfordshire NHS Trust
Lynda Jackson Macmillan Centre
Mount Vernon Cancer Centre 
NIHR Clinical Research Network: Cancer
CRUK internal database number:
Please note - unless we state otherwise in the summary, you need to talk to your doctor about joining a trial.
Cara took part in a clinical trial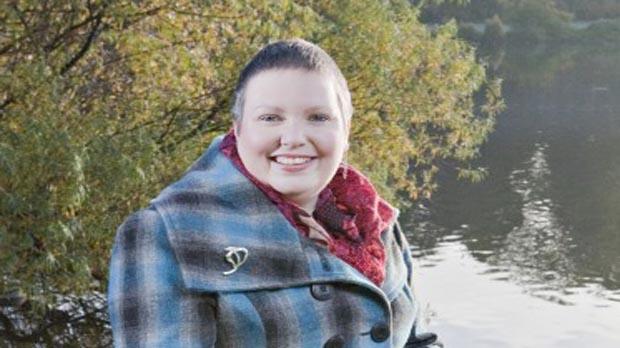 "I am glad that taking part in a trial might help others on their own cancer journey."