A study to work out who might respond to hormone treatment for pre cancerous cells in the womb and womb cancer (MIRENA study)
Cancer type:
Womb (uterine or endometrial) cancer
This study is looking at the effects a hormone called progesterone has on womb cancer and a condition affecting the lining of the womb called endometrial hyperplasia.
More about this trial
~~Endometrial hyperplasia is a pre cancerous condition that increases your risk of womb cancer.
Doctors usually treat womb pre cancer and cancer with surgery to remove the womb (hysterectomy). But this can be difficult in elderly women or in women who are very overweight (obese). It also means a woman is no longer able to have children.
So women who aren't fit enough for surgery, or who may want to have children in future, have treatment with a hormone called progesterone. You can have progesterone as tablets or directly into your womb via an intrauterine system called a Mirena coil. But currently, doctors don't know who will respond to this type of treatment and who will not.
The women taking part in this study are having progesterone treatment either before or instead of surgery to treat womb pre cancer or cancer. The researchers will study samples of tissue and blood taken during and after treatment to look for microscopic changes. They want to see if there are changes that can predict who will respond to treatment. These are called biomarkers.
Please note – you will not have any direct benefit from taking part in this study. But the results will help researchers to understand more about who is likely to respond to progesterone treatment.
Who can enter
You may be able to join this study if all of the following apply. You
Are having treatment at the Women's Outpatient Department at St Mary's hospital in Manchester
Have endometrial hyperplasia or womb cancer that is low grade (well differentiated) and has not grown into the muscle layer of the womb
Are going to have treatment with progesterone rather than surgery
Are at least 18 years old
You cannot join this study if any of these apply. You
Trial design
The researchers need about 150 women to join this study. Everybody taking part will be having progesterone treatment. You can either have tablets, or an intrauterine system called a Mirena coil.
You have a biopsy of your womb lining and a blood test before you start treatment and then every 3 months for up to a year. You may have more biopsies if your doctor thinks you need to.
You would have these regular biopsies even if you weren't taking part in the study. They are part of routine care if you have treatment with progesterone. The study team will use any biopsy material not needed for your care for research.
If you agree to take part in the study, the researchers will ask some questions about your health, any medications you take and your lifestyle. This should take no more than 15 minutes.
Hospital visits
You have blood tests and womb biopsies on up to 5 separate occasions.
Side effects
Having a womb biopsy can be uncomfortable and some women may find intimate examinations embarrassing. Very rarely, taking a womb biopsy can damage the womb or cause an infection.
Having a blood test can cause discomfort and bruising.
How to join a clinical trial
Please note: In order to join a trial you will need to discuss it with your doctor, unless otherwise specified.
Please note - unless we state otherwise in the summary, you need to talk to your doctor about joining a trial.
Supported by
Manchester University NHS Foundation Trust
NIHR Clinical Research Network: Cancer
University of Manchester
CRUK internal database number:
Please note - unless we state otherwise in the summary, you need to talk to your doctor about joining a trial.
Charlie took part in a trial to try new treatments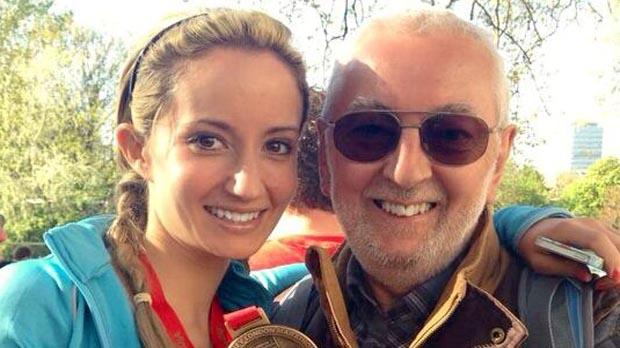 "I think it's really important that people keep signing up to these type of trials to push research forward."