A study to understand people's experiences after having radiotherapy to the pelvis
Cancer type:
Bowel (colorectal) cancer
This study looked at the issues people have after radiotherapy to the area between the hip bones (pelvis). 
It was open for people to join between 2016 and 2017, and the team finalised the results in 2019. 
More about this trial
Doctors often use radiotherapy to treat a number of different types of pelvic cancers. The pelvis is the area between the hip bones. Pelvic cancers include:
Doctors target radiotherapy at the area of cancer as precisely as they can. But sometimes it damages healthy cells that are close to the cancer as well.  This can cause several different long term problems, known as pelvic radiation disease (PRD). 
Symptoms of PRD can have a big effect on people's quality of life. They include:
diarrhoea or not being able to control your bowel (incontinence)
bladder irritation
urgently needing to go for a wee
bleeding from bowel or bladder
pain
The researchers in this study looked at how pelvic radiation disease can affect people's day to day life. They talked to people affected, and to some of their relatives. 
The main aim of this study was to understand people's experiences after radiotherapy to their pelvis.
Summary of results
The research team found that pelvic radiation disease has a big effect on people's quality of life, and the level of support they get varies.
Results
The research team interviewed 9 patients who'd had radiotherapy for a cancer in their pelvic area. This included people with bowel cancer, prostate cancer and cervical cancer. They also talked to 5 relatives.
The people who took part in this study mentioned a variety of different issues they had been facing since they'd had pelvic radiotherapy. Some were mild and just a bit inconvenient. But some were very severe and meant that people didn't want to leave the house.
One of the main issues people had was diarrhoea and not being able to control when they went to the toilet. This made people feel anxious, embarrassed or angry. 
Some people felt that the healthcare professionals (HCP) didn't pay enough attention to these issues, or ask about them enough. And that different HCPs had different levels of knowledge and awareness about the impact of pelvic radiation disease (PRD). 
Sometimes people are too embarrassed to talk about these issues at their hospital appointments unless they are asked specific questions. So they just go on living with the problem. 
The researchers suggest that HCPs need a way to assess this more reliably. And that perhaps it's better to focus on how much the issue is impacting people's day to day life, rather than just what it is or how often it happens. This will be different for different people.
The research team found there were 3 main themes:
Stigma
This was a major issue. People were embarrassed, especially if they had an accident in a public place. They'd often try to hide the problems they were having from family or friends. Sometimes this means people do not want to go out, especially if it is to go somewhere they don't know or they'd be out for a long time.
 
Healthcare
People had different experiences with healthcare professionals. Some people felt they were listened to and offered advice and help. But many people said that either the medical team didn't ask about long term issues, or didn't do anything to help if they did ask. The people taking part felt that healthcare professionals should have more knowledge and understanding of PRD.
 
Support
The people taking part had different levels of support. Some had a lot of support from family members or close friends. This included practical help such as lifts or meal preparation, and emotional support. Some preferred not to talk to anyone about the issues they were having, which meant they had limited support. Many people noticed a drop in support once they had finished treatment. They felt that other people assumed they would be back to 'normal' once they had finished treatment. And this often wasn't the case.
Recommendations
The research team have looked at all the information they gathered and made some recommendations for people having issues with PRD. They suggest there needs to be:
more research to find out more about the support that people with PRD need, and the best way to provide that support
increased education and training for health care professionals so they can identify and help people with PRD more effectively
more time and thought put into how best to run services for people with PRD (using skype calls for people who can't leave the house, for example)
specific clinics in hospitals for people with PRD, especially as more and more people are living longer after cancer treatment
Conclusion
The research team concluded that PRD is having a big effect on people's quality of life. There seem to be variations in the levels of support, information and treatment available. 
They feel that healthcare professionals should do more to find out about the issues people are having, and offer them more support and information.
Where this information comes from    
We have based this summary on information from the research team.  As far as we are aware, the information they sent us has not been reviewed independently (peer reviewed

) or published in a medical journal. The figures we quote above were provided by the research team. We have not analysed the data ourselves.
How to join a clinical trial
Please note: In order to join a trial you will need to discuss it with your doctor, unless otherwise specified.
Please note - unless we state otherwise in the summary, you need to talk to your doctor about joining a trial.
Supported by
Cardiff University
Cardiff and Vale University Health Board
CRUK internal database number:
Please note - unless we state otherwise in the summary, you need to talk to your doctor about joining a trial.
Charlie took part in a trial to try new treatments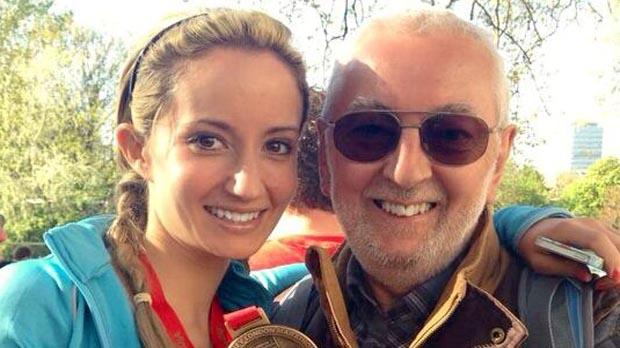 "I think it's really important that people keep signing up to these type of trials to push research forward."