A study to develop a toolkit to help people manage their cancer pain (SMARTE)
This study was done to develop a toolkit that may help people with advanced cancer have more confidence in managing their pain and pain medication at home.
More about this trial
It is quite common for people with advanced cancer to have pain, and for some people it can be quite severe. Doctors can prescribe painkillers to help, but sometimes they cause side effects such as feeling sick, drowsiness or constipation.
The side effects can affect people's quality of life, and their ability to do their usual activities. It can be difficult for people to find the balance between controlling pain and managing side effects.
The research team wanted to find a way to help people in this situation manage their pain better. They hoped to help patients and carers understand more about pain and painkillers.
There were 3 parts to this study:
Part 1 - finding out what the issues are for patients and carers
Part 2 – looking at the issues in more detail and developing a toolkit for people to use
Part 3 – initial testing of the toolkit with a small group of patients and carers
The aim of this study was to develop a toolkit that will help people with advanced cancer manage their pain better, and to do initial testing.
Summary of results
The research team were able to develop and test a toolkit they think will be useful for people with pain caused by advancer cancer.
They recruited people from 2014 to 2016, and published the results in 2017.
Part 1
The research team looked at research and information that was already available, and talked to 6 patients and their carers. They came up with a list of 5 main issues people needed support with. These included patient's individual concerns, how to talk to doctors and nurses about pain, information about how pain medicines work and issues for carers.
Part 2
The research team did interviews and focus groups with 15 patients, 4 carers and 19 health care professionals. They discussed the findings from part 1 in more detail and developed the toolkit for people to use.
The toolkit included:
8 plain English factsheets which included information and advice about pain, medicines and managing side effects
2 podcast films to watch
a pain diary
medicine charts to record when to take medicines
a goal setting worksheet
Part 3
The research team recruited 19 people to test the toolkit they had developed. They trained 12 nurses to help people use the toolkit.  They also measured people's quality of life and level of pain before giving them the toolkit and for up to 6 weeks afterwards.
The results showed that the health care professionals and patients found the different parts of the toolkit helpful. Patients reported that the information helped them address their fears, and encouraged them to ask for more information if they needed it.
There wasn't much change in pain levels or quality of life for the people taking part. But that could be partly because they had advanced cancer and were becoming more unwell. Pain can stop people doing their usual day to day things. Some people taking part found this happened less once they had used the toolkit.
The research team found it wasn't very expensive to help people use the toolkit, so felt it was cost effective.
Conclusion
The research team concluded that it's possible to use this toolkit for people with pain caused by advanced cancer. They suggest that it is looked at in more detail with a larger group of patients.
We have based this summary on information from the research team. The information they sent us has been reviewed by independent specialists (peer reviewed

) and published in a medical journal. The figures we quote above were provided by the trial team who did the research. We have not analysed the data ourselves.
How to join a clinical trial
Please note: In order to join a trial you will need to discuss it with your doctor, unless otherwise specified.
Please note - unless we state otherwise in the summary, you need to talk to your doctor about joining a trial.
Chief Investigator
Professor Michael Bennett
Supported by
NIHR Clinical Research Network: Cancer
NIHR Health Technology Assessment (HTA) programme
University of Bradford
University of Leeds
University of Southampton
University of York
CRUK internal database number:
Please note - unless we state otherwise in the summary, you need to talk to your doctor about joining a trial.
Around 1 in 5 people take part in clinical trials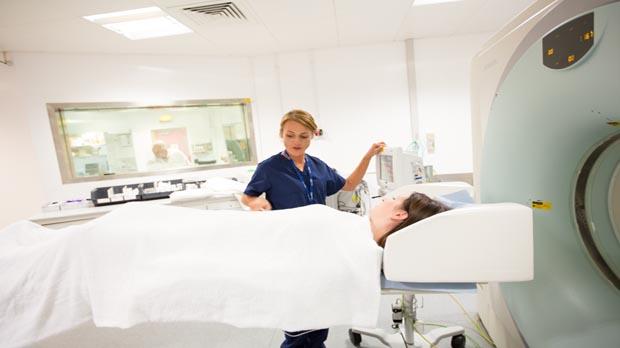 Around 1 in 5 people diagnosed with cancer in the UK take part in a clinical trial.