A study looking at an assessment tool to help people with cancer
This study looked at an assessment tool (questionnaire) to help health professionals identify the needs of people with cancer.
More about this trial
When people are diagnosed with cancer it can affect many areas of their lives. For example, there may be problems with money (finances), work and relationships. It can be stressful to deal with these problems as well as the cancer and its treatment. This can all have an impact on quality of life and wellbeing.
Doctors and nurses sometimes find it difficult to identify these problems. If they don't know what is concerning their patient, they can't provide the right support and information to help them cope.
The researchers had already developed an assessment tool (questionnaire) that could find out what these problems were. This is called the Social Difficulties Inventory.
In this study the researchers wanted to look at whether nurses could use this questionnaire in clinics to assess people who have particular needs and may need extra help. This would hopefully mean that staff could provide support to help their patients cope.
The aims of the study were to
Develop a training programme for staff to show them how to use the Social Difficulties Inventory
Find out what effect this questionnaire and nurse support had on a person's quality of life and wellbeing
Summary of results
What the study involved
The trial team asked people to take part who had one of the following types of cancer
At the start of the study, everyone taking part filled in quality of life questionnaires when they attended a routine appointment with their doctor.
The next part of the study was randomised. The people taking part were put into treatment groups by a computer.
One group took part in an assessment using the new Social Difficulties Inventory
The other group did not take part in this assessment (the control group )
People in the first group saw a nurse at one of their appointments. The nurse had special training in the use of the Social Difficulties Inventory assessment.  Eight nurses were trained in this way. They used this to assess their patient's needs and identify any problems related to their cancer. This was audio recorded. The nurse then provided appropriate information and support.
People in both groups had 3 of their routine appointments with their doctor audio recorded. Towards the end of the study, all patients also took part in an interview with the researcher (also recorded) and they completed the same quality of life questionnaires as at the start of the study.
Summary of results
The researchers were not able to produce any firm results because they were not able to recruit enough patients.
The researchers aimed to recruit 60 people, 30 for each group.  But only 29 people agreed to take part and completed all parts of the study. There were a number of difficulties in recruiting enough patients. These included staffing issues (for example lack of staff) and finding enough suitable people to invite to take part in the study.
As the researchers were unable to recruit enough patients, it was not possible to find out whether the assessment had an impact on their quality of life.
We have based this summary on information from the research team.  As far as we are aware, the information they sent us has not been reviewed independently (peer reviewed

) or published in a medical journal yet. The figures we quote above were provided by the research team. We have not analysed the data ourselves.
How to join a clinical trial
Please note: In order to join a trial you will need to discuss it with your doctor, unless otherwise specified.
Please note - unless we state otherwise in the summary, you need to talk to your doctor about joining a trial.
Supported by
Cancer Research UK
NIHR Clinical Research Network: Cancer
University of Leeds
CRUK internal database number:
Please note - unless we state otherwise in the summary, you need to talk to your doctor about joining a trial.
Cara took part in a clinical trial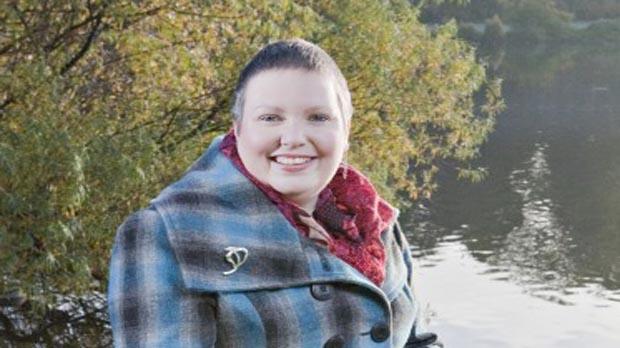 "I am glad that taking part in a trial might help others on their own cancer journey."