A study of Reolysin alongside lenalidomide or pomalidomide for myeloma (MUK eleven)
Coronavirus and cancer
We know it's a worrying time for people with cancer, we have information to help. If you have symptoms of cancer contact your doctor.
Please note - this trial is no longer recruiting patients. We hope to add results when they are available.
This study is for people whose myeloma has come back or whose treatment has stopped working. 
More about this trial
Reolysin is a treatment made from a type of virus

 called reovirus. Reovirus is common virus and most people will have been in contact with it without knowing. It causes only minor symptoms such as coughs, colds and diarrhoea. We know from research that Reolysin can kill cancer cells. And it is thought to help trigger the body's immune system

 to attack myeloma. 
Myeloma that is getting worse can be more difficult to treat. Researchers think adding reolysin to lenalidomide and pomalidomide might improve treatment in the long term. But they aren't sure, so want to find out more. 
The aims of the study are to find out:
the best dose of Reolysin 
how safe it is 
how well Reolysin works alongside lenalidomide or pomalidomide  
how it affects the body's immune system
more about the side effects
more about quality of life
Who can enter
The following bullet points list the entry conditions for this study. Talk to your doctor or the study team if you are unsure about any of these. They will be able to advise you. 
Who can take part
You may be able to join this study if all of the following apply. You
have myeloma that is causing symptoms such as bone problems or high calcium levels in your blood
have myeloma that shows up in blood or urine tests
are taking lenalidomide or pomalidomide on their own or with another myeloma drug but your myeloma is getting worse
are well enough to be up and about for at least half the day (performance status 0,1 or 2)
have satisfactory blood test results
are willing to use 2 forms of reliable contraception for 1 month before, during the study and for 1 month afterwards if there is any chance that you or your partner could become pregnant
are at least 18 years old 
Who can't take part
You cannot join this study if any of these apply. 
Myeloma or cancer related
You:
have myeloma that can't be seen in a blood or urine test (non secretory myeloma)
have had myeloma treatment including experimental treatment in the last 28 days apart from lenalidomide or pomalidomide 
have had another cancer in the last 12 months apart from non melanoma skin cancer , early cancer of the cervix or early prostate cancer that has been successfully treated. You might be able to join if you have had another cancer, the treatment finished more than a year ago and there haven't been any signs of it since.
Other medical conditions
You:
are having your regular steroid treatment  for another medical problem that you can't stop while you are taking part in the study. You can take part if you use steroid creams or eye drops.
have problems with your heart such as an abnormal rhythm of your heart, high blood pressure, congestive heart failure or severe problems with the valves in your heart
have had radiotherapy or major surgery in the last month
have significant numbness or tingling in your body even if it isn't causing pain
have an infection which needs treatment 
have HIV, hepatitis B or hepatitis C
have any other serious medical condition or mental health problem that the study team think could affect you taking part
Other
You:
are pregnant or breastfeeding
are known to be sensitive to any of the study treatments or anything they contain
Trial design
This phase 1 study is taking place in the UK. The study team need 44 people to take part. 
The first few people taking part have a low dose of Reolysin. If they don't have any serious side effects, the next few people have a higher dose. And so on, until they find the best dose. This is called a dose escalation study. 
You have treatment in cycles. Each 28 day period is called a cycle of treatment. The first day of treatment is called day 1. You have Reolysin on:
day 1
day 8
day 15
day 22
You have it as a drip into a vein. This takes about an hour each time.
Lenalidomide and pomalidomide are capsules. You take them once a day, everyday for the first 21 days of each treatment cycle. So there are 6 days in each cycle when you don't have any treatment.
You have treatment for as long as it is working and the side effects aren't too bad. 
Research samples
The researchers will ask for a sample of your bone marrow

 which your doctor will take when you have your bone marrow tests

. The researchers will also ask to take extra blood tests as part of this study. Where possible you have these at the same time as your routine blood tests. 
The aims of these tests are to find out:
why treatment works for some people and not others
more about how Reolysin works and affects the body
Quality of life
The study team will ask you to fill out a questionnaire before you start treatment and at set times during treatment. The questionnaire asks about side effects and how you've been feeling. This is called a quality of life study

.
Hospital visits
You'll see the doctors and have some tests before you start treatment. The tests include:
physical examination
blood tests
urine tests
heart trace (ECG)
You have treatment in the hospital outpatient department. You shouldn't need to stay overnight. You go to hospital once a week for treatment and blood tests.
You see the study doctor once a month for a check up, heart trace and blood tests. You have 2 extra hospital visits in the first week of treatment for blood tests. 
You have a bone marrow test:
in the first week of treatment
at the end of cycle 2
You stop treatment if your myeloma gets worse. Your doctor will discuss further treatment options with you. 
Your doctor will monitor you carefully at routine follow up visits. Your doctor will let you know how often these visits will be.
Side effects
The study team monitor you while you are having treatment and between treatments. They will give you a phone number to contact them if you are worried about anything.
The possible side effects of Reolysin include:
raised temperature (fever)
tiredness (fatigue)
headache
loss of appetite
muscle or joint pain
dry skin
being more at risk of developing an infection due to low levels of a type of white blood cell called neutrophils (neutropenia )
bleeding or bruising more easily due to low levels of platelets
The study team recommend you take precautions to reduce exposing people close to you to the reovirus. On each day of Reolysin treatment and for up to 2 days afterwards you should:
wash your hands with soap after using the bathroom
avoid sharing drinks and eating utensils
use detergent to wash your dishes
avoid close contact with pregnant women, children and people with very low immune systems such as those who have had a recent bone marrow transplant  or people with AIDS
We have more information about the side effects of:
How to join a clinical trial
Please note: In order to join a trial you will need to discuss it with your doctor, unless otherwise specified.
Please note - unless we state otherwise in the summary, you need to talk to your doctor about joining a trial.
Supported by
Myeloma UK
University of Leeds
Oncolytics Biotech Inc.
Celgene
CRUK internal database number:
Please note - unless we state otherwise in the summary, you need to talk to your doctor about joining a trial.
Cara took part in a clinical trial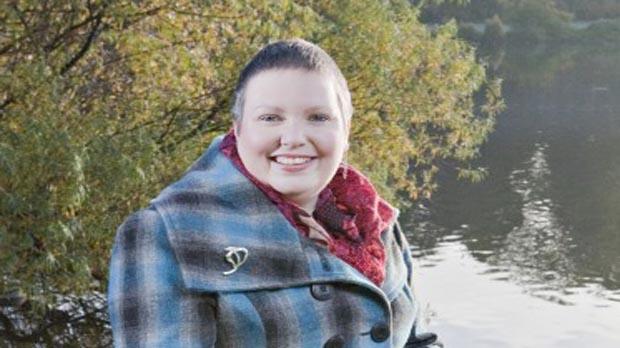 "I am glad that taking part in a trial might help others on their own cancer journey."