A study of NUC-3373 for people with advanced solid tumours (NuTide 301)
Please note - this trial is no longer recruiting patients. We hope to add results when they are available.
A solid tumour

 is any type of cancer apart from blood or lymphatic cancers such as leukaemia 

or lymphoma

.
More about this trial
A chemotherapy drug

 called fluorouracil (5-FU) is one of the usual treatments for different types of solid tumours. You might have it alongside other chemotherapy drugs. But sometimes the cancer becomes resistant to 5-FU and treatment stops working. So researchers want to improve treatment.
In this study, they are looking at a new chemotherapy drug called NUC-3373. It is similar to 5-FU but scientists have made changes to it to try to stop the cancer building up resistance to the drug.
Researchers think NUC-3373 might work better than 5-FU and have fewer side effects. But they aren't sure, so they want to find out more. 
This is the first time that NUC-3373 has been tested in people. The study is in 2 parts. Part 1 is testing the best safe dose. Part 2 is looking at this dose in a larger number of people. 
The main aims of the study are to:
find the best safe dose
find out how often to have treatment
find out how well it works
learn more about the side effects
Who can enter
The following bullet points list the entry conditions for this study. Talk to your doctor or the study team if you are unsure about any of these. They will be able to advise you. 
You might be able to join part 1 of this study if all of the following apply.
You have a solid tumour (not a lymphoma  or leukaemia ) and you can't have standard chemotherapy, it has stopped working or there isn't another suitable chemotherapy
Your cancer can be seen on a scan or your doctor has another way to see if your cancer responds to treatment, for example, you have fluid build up in your tummy (ascites) and this reduces 
The left side of your heart that pumps blood around the body is working well
You are well enough to be up and about for at least half the day (performance status 0, 1 or 2) 
You have satisfactory blood test results
You are willing to use reliable contraception during treatment and for 3 month afterwards if there is any chance you or your partner could become pregnant
You are at least 18 years old
As well as the above,
To join part 2, the following must also apply.
Your doctor thinks NUC-3373 might help 
You have had the standard treatments for your cancer and they didn't work or stopped working and your doctor thinks you are suitable to have NUC-3373
Your cancer can be seen and measured on a scan 
You cannot join this study if any of these apply. You
Have cancer that has spread to your brain, spinal cord or membranes around the brain and is causing symptoms 
Have had chemotherapy, radiotherapy, immunotherapy or any other cancer treatment in the 28 days before starting the treatment in this study (6 weeks if you had chemotherapy drugs called nitrosoureas  or mitomycin C and 14 days if you had hormone therapy or a targeted cancer drug)
Are allergic to 5-FU or capecitabine
Are sensitive or allergic to anything that NUC-3373 contains 
Have problems with your heart, such as a heart attack in the last 5 years, an abnormal rhythm of your heart or you have a pacemaker
Have had a heart problem in the past related to having 5-FU or capecitabine
Have side effects from treatment unless they are mild apart from hair loss or tingling and numbness in your hands or feet
Have had any other cancer apart from basal cell cancer , very early melanoma skin cancer  or carcinoma in situ  of the cervix
Have an active infection that needs treatment 
Have HIV
Have an active hepatitis B or hepatitis C infection
Have any other serious medical condition or mental health problem that the study team think could affect you taking part
Are pregnant or breastfeeding
Trial design
This phase 1 study is based in the UK. The study is in 2 parts. Part 1 is to find the best dose. Part 2 is to test this dose in a larger number of people. 
The researchers need:
36 people to join part 1 
40 people to join part 2
The researchers also want to find how often people should have treatment. So for both parts, some people have treatment once a week and some have treatment every 2 weeks (fortnightly). 
The study doctor will tell you how often you have treatment when you join the study.  
Part 1 (dose escalation)
The first few people taking part have a low dose of NUC-3373. After 1 month of treatment, the next few people have a higher dose if they don't have any serious side effects. And so on, until they find the best dose. This is called a dose escalation study. 
After the best dose is found for the weekly and fortnightly dose, part 2 (dose expansion) can begin. 
Part 2 (dose expansion)
In part 2 you have the best dose found for either weekly or fortnightly treatments. 
Treatment
You go to hospital to have treatment. Depending on which group you are in you have NUC-3373 once a week or every 2 weeks. You have it as a drip into a vein. It takes about 30 minutes to 4 hours each time depending on which group you are in.
You have treatment in cycles. Each 4 week period is called a cycle of treatment. The first day of each treatment cycle is called day 1.
For people having treatment once a week, you have treatment on:
day 1
day 8
day 15
day 22
For people having treatment once every 2 weeks, you have treatment on 
For both parts, you have treatment for as long as it is helping you and the side effects aren't too bad. 
Samples for research
The researchers will ask to take some extra blood samples. Where possible, you have these at the same time as your routine blood tests.
They plan to look at:
what happens to NUC-3373 in the body (pharmacokinetics )
tumour markers
The researchers will also ask to look at samples of your cancer (a biopsy

) that were removed when you had surgery or a previous biopsy. If there isn't one available, they might ask you have a new sample taken before you start treatment. 
They plan to look at genes

 in your cancer cells to find out more information about your type of cancer. This can help researchers understand why some people respond better to treatment than others. You don't have to agree to this if you don't want to. You can still take part in the study.
They will ask to store any leftover samples for future research.
Hospital visits
You see a doctor and have some tests before you can take part. These include:
You might also have a PET-CT scan.
You have treatment at the hospital. You need to stay in the hospital day unit for about 8 hours after the first dose of the study drug or you might stay overnight. 
In the first month of treatment you see the doctor for a check up and some blood and urine tests once a week. Some of the visits will take longer than others if you are having extra blood samples. The study team can tell you more about how long these visits take. 
After that, you see the doctor on the days you have treatment.
The study team will ask you to collect your urine for 24 hours after treatment. You do this twice in the first month. This is called a 24 hour urine collection. The study team ask you to empty your bladder just before treatment. You then collect all the urine you pass for the next 24 hours in a sample collection kit. You finish the collection at home and return it to the hospital the following day. 
They might ask you to continue with the urine collection for a further 24 hours on the first day of treatment. But you don't have to agree to this if you don't want to. 
You have a CT scan every 2 months.
When you finish treatment, you see the study team a month later. They will repeat most of the tests done when you joined the study. 
Side effects
NUC-3373 is a new drug. As this is the first time it has been given to people, there might be some side effects that we don't know about yet. The study team will monitor you during the time you have treatment and they will give you a phone number to call if you are worried about anything. 
Side effects of NUC-3373 might include:
a drop in blood cells causing an increased risk of infection, bleeding problems, tiredness and breathlessness
chest pain
abnormal heart rhythm
hair loss
swelling of the body
numbness and blisters on palms of the hands and soles of the feet
tummy pain
mouth ulcers
loss of appetite
problems with how the liver and kidneys work
The study doctors will explain all the possible side effects before you join the study. They will keep a very close eye on you and treat any side effects straight away. 
How to join a clinical trial
Please note: In order to join a trial you will need to discuss it with your doctor, unless otherwise specified.
Please note - unless we state otherwise in the summary, you need to talk to your doctor about joining a trial.
Supported by
NuCana
Experimental Cancer Medicine Centre (ECMC)
The University of Oxford
CRUK internal database number:
Please note - unless we state otherwise in the summary, you need to talk to your doctor about joining a trial.
Cara took part in a clinical trial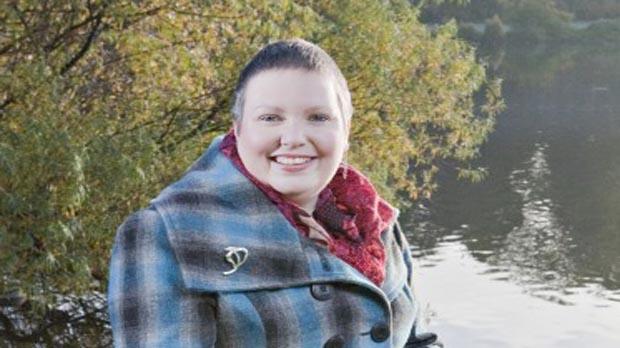 "I am glad that taking part in a trial might help others on their own cancer journey."