A study of buparlisib and bortezomib for myeloma (Bubble)
Please note - this trial is no longer recruiting patients. We hope to add results when they are available.
This study is looking at treatment for people with certain gene changes (mutations) in their myeloma cells. It is for people whose myeloma has come back or treatment has stopped working. 
More about this trial
Some people have gene changes (mutations

) in their myeloma cells. This means they might not respond to usual chemotherapy as well as others. The myeloma is more likely to come back or treatment might stop working. Doctors are looking for ways to improve treatment for this group of people. In this study, they are looking at a drug called buparlisib. 
Buparlisib is a new type of biological therapy

. It is a cancer growth blocker. It works by blocking the action of proteins called PI3K (it is a PI3K inhibitor). 
Bortezomib is one of the usual biological therapies for myeloma. It is also a cancer growth blocker that works in a different way to buparlisib.
Researchers think that having bortezomib and buparlisib will help people with specific gene changes. But they aren't sure, so they want to find out more. 
This study is in 2 parts.
Part 1 is trying to find the best dose of buparlisib combined with bortezomib 
Part 2 will test the best combination dose in people with the gene changes
The aims of the study are to:
find the highest safe dose of buparlisib combined with bortezomib
find out how well buparlisib and bortezomib work together
learn more about the side effects
Who can enter
The following bullet points list the entry conditions for this study. Talk to your doctor or the study team if you are unsure about any of these. They will be able to advise you. 
You might be able to join the 1st part of the study if all of the following apply. You
Have myeloma that has come back or stopped responding to treatment and you have had at least 1 but no more than 4 treatments
Have myeloma that shows up in blood or urine tests
Are able to swallow capsules
Are well enough to be up and about for at least half the day (performance status 0,1 or 2)
Have satisfactory blood test results
Are willing to use reliable contraception during the study and for up to 3 months afterwards if there is any chance that you or your partner could become pregnant
Are at least 18 years old
To join part 2, you must also have certain gene changes in your myeloma cells. The study team test a sample of your bone marrow to find out if this applies.
You cannot join this study if any of these apply. 
You have had an anti myeloma treatment in the last 28 days, apart from the steroid dexamethasone, this should be stopped by your doctor at least 2 days before starting treatment in this study
You have had radiotherapy to a wide area in the last month or a small area to help with myeloma that is getting worse and causing symptoms in the last 2 weeks
You have problems with your heart, such as a heart attack in the last 6 months, high blood pressure that is not well controlled, angina that is not well controlled, an abnormal rhythm of your heart, congestive heart  failure, inflammation of the sac that surrounds your heart or a problem with the left side of your heart pumping blood around your body
Your liver and kidneys aren't working well
You have diabetes that isn't well controlled with medication
You have a problem with your digestive system such as malabsorption syndrome
You have lung problems including interstitial disease or shortness of breath at rest
You have had major surgery in the last 2 weeks or you have not fully recovered from side effects of the surgery
You have had treatment with a similar drug before such alpelisib and afuresertib
You are taking drugs that affect some enzymes called CYP3A4 (such as rifampicin or St. John's wort)   
You have taken drugs that damp down your immune system such as steroids in the last 5 days (unless this was a cream, eye drops or an inhaler)  
You are taking drugs that increase the risk of developing a heart condition called torsades de pointes 
You are taking drugs that thin your blood such as warfarin or aspirin. You might be able to take part if you are having heparin injections.
You have had another cancer in the last 3 years apart from successfully treated basal or squamous cell skin cancer, very early cancers (carcinoma in situ), or early cancers of the stomach or bowel  
You have taken part in another clinical trial in the last month
You have HIV
You have hepatitis B or C
You are sensitive to buparlisib or anything it contains
You have developed a sensitivity to sunlight (photosensitivity) as a result of taking a drug
You have any other medical problem or mental health condition that the study team thinks could affect you taking part
You are pregnant or breastfeeding
Trial design
This is a phase 1 study based in the UK. The researchers need 60 people to take part. The study is in 2 parts. 30 people join part 1 and 30 join part 2.
Everyone has bortezomib and buparlisib.
In part 1, the first few people have a low dose of buparlisib and bortezomib. If they don't have any serious side effects, the next few people have a higher dose buparlisb and bortezomib. And so on, until they find the best dose. This is called a dose escalation study.
In part 2 you have the best dose of buparlisib found in part 1.
Buparlisib is a capsule you take once every day. Your doctor will tell you how many capsules to take.
You have bortezomib as an injection just under the skin. You have the injections once a week. 
You have treatment in cycles. Each 4 week period is a cycle of treatment. You have up 8 cycles of treatment. 
You then have a bone marrow test and blood tests to see how well the treatment has worked. If the tests show your myeloma has got a bit better you continue taking buparlisib. You have treatment for as long as it is working and the side effects aren't too bad. 
If treatment has stopped working or you aren't suitable to have further buparlisib, your doctor will talk to you about other treatment options. 
Samples for research
You have some extra blood tests as part of this study. The researchers want to find out what happens to buparlisib in the body. This is called pharmacodynamics.
The study team will ask to use samples from bone marrow tests you might have during the study. They use these to look at how well treatment is working and to understand more about how buparlisib and bortezomib work.  
The team will ask you to take part in a pharmacogenetics

research project. 
Quality of life
The study team will ask you to fill out some questionnaires before you start treatment and at set times during treatment. The questionnaire will ask about side effects and how you've been feeling. This is called a quality of life study.
Hospital visits
You'll see the doctors and have some tests before you start treatment. The tests include:
physical examination
chest x-ray 
heart trace (ECG ) and you might also have a heart scan ( electrocardiogram )
blood and urine tests
You go to hospital to have bortezomib. At each visit you see the study team for a check up and some blood tests. 
At the end of the study you see the doctor for the same tests you had at the start. 
The study team will follow you up for a period of 2 years. They will see you at a routine hospital appointment or check your medical notes.
Side effects
This is the first time that people have had buparlisib and bortezomib together. So there may be some side effects of treatment we don't know about yet. The study team will monitor you during the time you have treatment and you will be given a phone number to call them if you are worried about anything.
The most common side effects of buparlisib are:
loss of appetite
high levels of sugar in the blood
tummy (abdominal) pain
weakness, tiredness (fatigue) or lack of energy
sore mouth or lips
feeling anxious or depressed
skin irritation and increased sensitivity to sunlight - you should avoid long periods in the sun and cover up or use high factor sunscreen. 
We have information on bortezomib.
How to join a clinical trial
Please note: In order to join a trial you will need to discuss it with your doctor, unless otherwise specified.
Please note - unless we state otherwise in the summary, you need to talk to your doctor about joining a trial.
Supported by
Bloodwise
Experimental Cancer Medicine Centre (ECMC)
Janssen
NIHR Clinical Research Network: Cancer
Novartis
University of Birmingham
CRUK internal database number:
Please note - unless we state otherwise in the summary, you need to talk to your doctor about joining a trial.
Cara took part in a clinical trial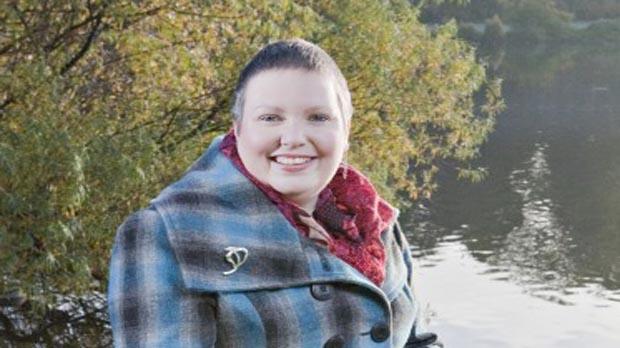 "I am glad that taking part in a trial might help others on their own cancer journey."