A study looking at using PET-CT scans to plan radiotherapy in people with cancer of the head and neck (POSITIVE)
This study looked at whether PET-CT scans can help doctors plan radiotherapy more accurately.
It was open for people to join between 2012 and 2014. The team first published results in 2016.
More about this trial
It is important that doctors know the size and position of cancers so that they can plan radiotherapy treatment accurately. This helps make sure they treat the area of cancer but not the healthy tissue around it. It is important to avoid healthy tissue as much as possible, to reduce side effects.
When this study was done, doctors usually used CT scans or MRI scans to help plan radiotherapy. Researchers running this study wanted to see if PET-CT scans could help them plan radiotherapy even more accurately. 
PET-CT scans use a radioactive substance to show up chemical reactions in the body. The researchers hoped that a PET-CT scan would help doctors to see the shape and exact position the cancer. 
The aim of the study was to find out whether PET-CT scans can be used to assess and measure head and neck cancers.    
Summary of results
The research team found that PET-CT scans helped them assess the size and shape of head and neck cancers. This meant they could plan radiotherapy more accurately.
Study design
Everyone who took part in this study had head and neck cancer. They were due to have a type of radiotherapy called intensity modulated radiotherapy, or IMRT. They had a PET-CT scan to help doctors decide exactly where to treat.
Doctors analysed the PET-CT scan results using a method called ATLAAS. This is a computer system which helps them visualise the size, shape and position of the cancer. The POSITIVE study team have developed and tested the ATLAAS method. 
Results
Twenty people joined this study. They all had head and neck cancer:
They found there were some differences in the size of the cancer measured on a CT scan, compared to the size measured on a PET-CT scan using ATLAAS.
Using results from the PET-CT scan, they decided to make the area they were treating with radiotherapy:
a bit larger for 10 people
a bit smaller for 7 people
Conclusion
The research team concluded that using the ATLAAS method to read PET-CT scans was reliable. And that this could be useful for planning radiotherapy, alongside CT or MRI scan results. 
They suggest it could be used for different cancer types and in other clinical trials. 
Researchers have gone on to look at the ATLAAS method in other trials. Two of them are called FiGaRo and PEARL. 
The FiGaRo trial looked at using PET-CT scans to plan radiotherapy for oropharyngeal cancer. The team felt this method could be useful. They suggest more work is done.
The PEARL trial is using PET-CT scans to re-plan radiotherapy part way through, to see if this makes treatment more accurate. We have more information about the PEARL trial on our database.
Where this information comes from    
We have based this summary on information from the research team. The information they sent us has been reviewed by independent specialists (peer reviewed

) and published in a medical journal. The figures we quote above were provided by the trial team who did the research. We have not analysed the data ourselves.
How to join a clinical trial
Please note: In order to join a trial you will need to discuss it with your doctor, unless otherwise specified.
Please note - unless we state otherwise in the summary, you need to talk to your doctor about joining a trial.
Chief Investigator
Dr Emiliano Spezi
Professor Mererid Evans
Supported by
Cancer Research Wales
NIHR Clinical Research Network: Cancer
Velindre NHS Trust
If you have questions about the trial please contact our cancer information nurses
Freephone 0808 800 4040
CRUK internal database number:
Please note - unless we state otherwise in the summary, you need to talk to your doctor about joining a trial.
Around 1 in 5 people take part in clinical trials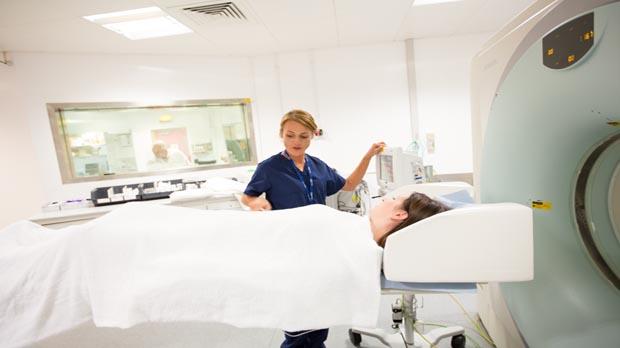 Around 1 in 5 people diagnosed with cancer in the UK take part in a clinical trial.