A study looking at scans to measure the growth of blood vessels in cancer
Cancer type:
Bowel (colorectal) cancer
Brain (and spinal cord) tumours
Nasal and paranasal sinus cancer
Non small cell lung cancer
This study is looking at measuring the growth of blood vessels in a number of cancers using the combination of a PET scan and a CT scan (PET-CT scan) and a PET scan combined with an MRI scan (PET- MR scan).
More about this trial
All cells need oxygen and food (nutrients) to grow. Blood vessels deliver the oxygen and nutrients to the cells. When cancer cells begin to grow and multiply, they need to create their own blood supply to get the oxygen and nutrients. This is called angiogenesis.
The CT scan is able to show a detailed picture of your cancer. The PET scan uses a radioactive drug to look at the activity of your cancer cells. By combining them into one scan, the researchers hope they are better able to see how the blood vessels are growing around the cancer. PET-CT scans are already used in some cancers but not in others.
The MRI scan uses strong magnets to build up a picture of the inside of the body. The researchers think that using a combined PET scan and MRI scan (PET-MR scan) maybe better than a PET-CT scan.
The aims of this study are to
Find out how good PET-CT scan is at measuring the growth of blood vessels around a cancer
Find out if measuring the blood supply of the cancer with a PET-CT scan can be used to find out how fast the cancer is growing
Compare PET-MR scans and PET-CT scans
Who can enter
You can enter this study if you have one of the following cancers
And all of the following apply. 
You have had a scan that shows your cancer is bigger than 1cm across
Your kidneys are working well enough
Yo are able to have an MRI scan if needed
You are at least 40 years old
You cannot enter this study if any of the following apply. You
Have another cancer or have had another cancer unless it was successfully treated more than 5 years ago
Are allergic to the dyes (contrast mediums) used for the CT scan and the MRI scan
Have severe claustrophobia
Trial design
The team need up to 7,800 people to join this study
600 people each with lung cancer
600 people with bowel  cancer
400 people from the reamininbg cancer types
Everyone taking part will have a
PET-CT scan
CT scan
PET-MR scan
You cannot eat or drink (apart from water) for 6 hours before the PET-CT scan.
Before having the PET-CT scan, you have a radioactive sugar, called FDG. You have this as an injection into a vein.
People with bowel cancer, a cancer of the bladder and kidney or oesophageal cancer will have a drug called buscopan to relax the bowel and the food pipe (oesophagus). It slows down their actions during the scan. You have buscopan as an injection into a vein.
After the scans, you go on to have surgery as planned.
Hospital visits
After your surgery, your doctor will tell you how often they want to see you.
Side effects
Having a PET-CT scan does mean that you are exposed to a low dose of radiation. Any exposure to radiation slightly increases the risk of developing cancer in the future. But this small increase in risk should be balanced against the possible benefit of diagnosing and treating your cancer.
We have more information about PET-CT scan and CT scan.
How to join a clinical trial
Please note: In order to join a trial you will need to discuss it with your doctor, unless otherwise specified.
Please note - unless we state otherwise in the summary, you need to talk to your doctor about joining a trial.
Supported by
Addenbrookes Hospital
GE Healthcare
NIHR Clinical Research Network: Cancer
National Institute for Health Research (NIHR)
University College London Hospitals NHS Foundation Trust
CRUK internal database number:
Please note - unless we state otherwise in the summary, you need to talk to your doctor about joining a trial.
Charlie took part in a trial to try new treatments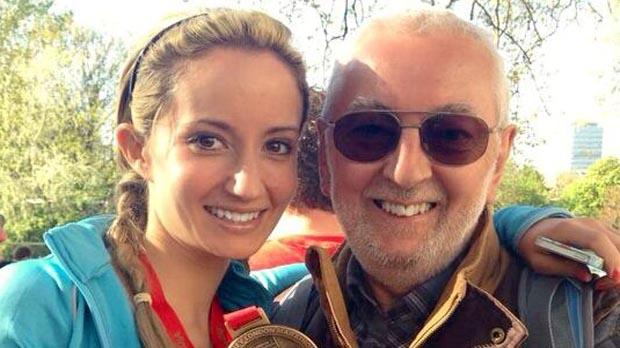 "I think it's really important that people keep signing up to these type of trials to push research forward."