A study looking at treatments for small kidney cancers (SURAB)
This study looked at the possibility of doing a larger trial to compare different ways of treating small kidney cancers.
This study was open for people to join in 2015 and the team reported the results in 2017. 
More about this trial
Some kidney cancers are very small when they are picked up. These cancers usually grow very slowly. Rather than treat it straight away, your doctor might watch the cancer carefully to see if it grows. This is called monitoring kidney cancer or active surveillance.
If your cancer continues to grow, your doctor may suggest surgery to remove the cancer or treatment to kill the cancer cells. This treatment is ablative treatment. It freezes the tumour (cryotherapy

) or heats the tumour (radiofrequency ablation

) to kill the cancer cells.
These treatments can treat the cancer without having to remove a part of your kidney. When doctors ran this study, they didn't know if it was better to use the treatments when the cancer was small or wait until it grew a bit bigger. 
So they planned to run a large trial to find out more. But first they needed to test if the trial was possible. So, they ran a feasibility study. 
The aim of feasibility study was to see if:
people were willing to take part
doctors were willing to put people in the study
Summary of results
This study found that it wasn't possible to run a larger trial. This was because there weren't enough people who joined the feasibility study.  
About this trial
The doctors screened 154 people. Of those, 36 were suitable to take part. 7 agreed to be randomised. 
6 people took part. 
3 people had ablative treatment.
3 people were carefully monitored by their doctor (active surveillance).
Results
The study closed earlier than planned. This was because some people didn't want to take part in a treatment trial if they might not need treatment. 
The study team also say there was a difference in the number of people at each hospital who the doctors approached about the study. This might have been because some doctors were unwilling to include certain patients. So, they didn't approach them about the study even if they might have been suitable. 
There were also some variations in the way each hospital set the study up which might have affected recruitment. 
Conclusions
Due to the difficulties with recruitment, this study closed earlier than planned. The study team concluded that it wasn't possible to run a larger trial the way that it was currently designed. 
We have based this summary on information from the research team. The information they sent us has been reviewed by independent specialists (peer reviewed

) but may not have been published in a medical journal.  The figures we quote above were provided by the research team. We have not analysed the data ourselves.
How to join a clinical trial
Please note: In order to join a trial you will need to discuss it with your doctor, unless otherwise specified.
Please note - unless we state otherwise in the summary, you need to talk to your doctor about joining a trial.
Supported by
Experimental Cancer Medicine Centre (ECMC)
NIHR Health Technology Assessment (HTA) programme
The Newcastle upon Tyne Hospitals NHS Foundation Trust
CRUK internal database number:
Please note - unless we state otherwise in the summary, you need to talk to your doctor about joining a trial.
Cara took part in a clinical trial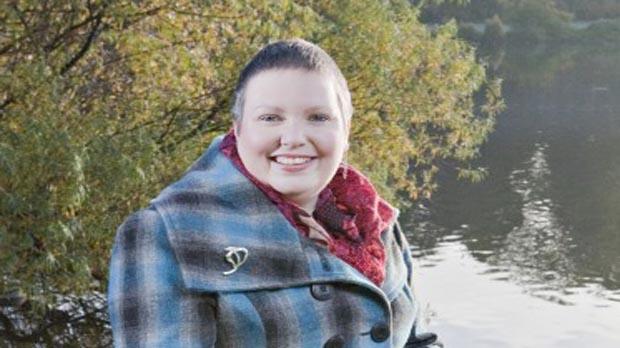 "I am glad that taking part in a trial might help others on their own cancer journey."