A study looking at the causes of lung cancer in Liverpool - The Liverpool Lung Project (LLP)
This is a study to find out more about the causes of lung cancer in the Liverpool area. We also have information about another part of the project looking at a way of diagnosing lung cancer earlier.
In the UK, about 41,000 people are diagnosed with lung cancer every year and the number of men and women diagnosed in the Liverpool (Merseyside) area is particularly high. Unfortunately, many people in this area are diagnosed quite late, when they have advanced lung cancer which is more difficult to treat.
The researchers involved in this study approach and recruit people who are attending hospital for tests, as well as people who have recently been diagnosed with lung cancer. If you agree to take part, the researchers will ask you to complete a short lifestyle questionnaire. They will also ask you to give a blood sample, buccal swabs (from inside your mouth) and a sample of cells or tissue if you have any tests or operations for lung cancer in the future. The researchers will use the blood and tissue samples to look at DNA (genetic material) to try to find out what type of gene pattern increases the risk of lung disease.
The researchers hope that the information and samples they collect will help to identify groups of people who are at a high risk of developing lung cancer. They also hope it will help in developing a test to diagnose lung cancer earlier.
Who can enter
You can enter this trial if you are approached by a Liverpool Lung Project researcher at one of the hospitals or GP practices taking part.
Trial design
This study will recruit at least 2,500 people who have recently been diagnosed with lung cancer. The more people recruited, the more meaningful the results will be.
Please note that you cannot volunteer for this study, the organisers will invite people to take part.
If you take part, you will be asked to complete a questionnaire either with the researcher or at home and return it by post. This will ask you various questions about
The places you have lived
The jobs you have done
Your health, medical and family history
The questionnaire will take between 15 and 30 minutes to complete.
You may have a bronchoscopy to help diagnose lung cancer. You may have surgery to remove part or all of your lung cancer. The researchers will ask whether they can have a sample of the cells or tissue that has been removed. These will be used to look at the damage to genes caused by exposure to things such as tobacco smoke and pollution.
When you go to hospital for your bronchoscopy, the research nurse will arrange for you to have a blood test and a buccal swab (a swab of the inside of your cheek). The researchers will study the DNA (genetic material) in the samples to try to identify genes that might increase the risk of lung cancer.
Please note that the researchers are studying DNA to find out which gene patterns increase the risk of lung cancer. You are not having a genetic test as part of this study and so will not be provided with any results. But the research may make such testing possible in the future.
All the information collected is confidential and stored securely at the University of Liverpool.
Hospital visits
Taking part in this study will not affect your treatment for lung cancer. You will not have any extra hospital visits as a result of taking part in this study.
Side effects
This study does not involve a treatment and so there are no side effects associated with taking part.
A blood test can cause slight bruising where the needle is put in. This fades within a few days.
How to join a clinical trial
Please note: In order to join a trial you will need to discuss it with your doctor, unless otherwise specified.
Please note - unless we state otherwise in the summary, you need to talk to your doctor about joining a trial.
Supported by
NIHR Clinical Research Network: Cancer
Roy Castle Lung Cancer Foundation
University of Liverpool
CRUK internal database number:
Please note - unless we state otherwise in the summary, you need to talk to your doctor about joining a trial.
Cara took part in a clinical trial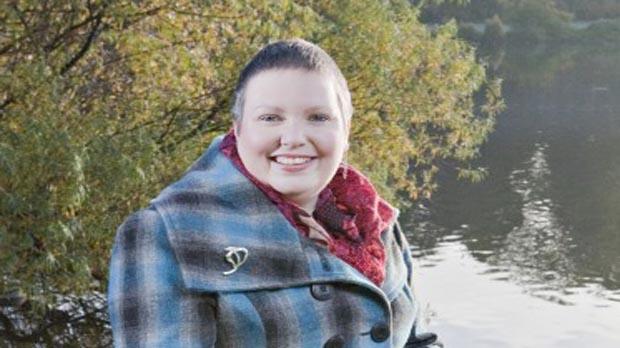 "I am glad that taking part in a trial might help others on their own cancer journey."