A study looking at biodegradable stents and radiotherapy for cancer of the oesophagus (BioStent)
This study looked at dissolvable stents and radiotherapy together to treat problems with swallowing that cancer of the food pipe can cause. 
This study was open for people to join between 2014 and 2017. The team published the results in 2021.
More about this trial
This study was done to help people with cancer of the food pipe (oesophagus). It was for people who:
couldn't have treatment with the aim to cure their cancer
were suitable to have radiotherapy and a stent inserted to help improve swallowing
Swallowing problems are the most common symptom of oesophageal cancer. It happens when the cancer blocks the food pipe. Sometimes a stent is put in to open up the oesophagus. At the time of this trial most stents were made of wire mesh (metal). These helped but had side effects such as pain. And they could sometimes slip or become blocked. So researchers ran this study to look at another type of stent, in combination with radiotherapy.
In this study they looked at a dissolvable (biodegradable) stent. They are put in the same way as metal stents but dissolve within 3 to 4 months. When this study was done doctors already used them for narrowing of the oesophagus that wasn't caused by cancer. For example, scarring of the oesophagus.
Radiotherapy also improves swallowing but takes a few weeks to work. The researchers hoped the stent would give some short term relief while waiting for the radiotherapy to work, then dissolve. 
The main aim of the study was to find out how well dissolvable stents and radiotherapy work to help with swallowing problems.
Summary of results
In this small study, the team found that dissolvable stents alongside radiotherapy were not a useful treatment. 
Study design
This phase 2 trial ran in the UK. There were 2 stages.
14 people joined stage 1 of the study. Stage 2 was planned if the treatment helped enough people in stage 1.
Everyone who took part had a dissolvable (biodegradable) stent put in. This was followed by a short course of radiotherapy.
They started radiotherapy within 2 weeks of having the stent put in and had radiotherapy for 1 to 2 weeks.
Results
The team had the results for 12 people who joined stage 1. 
11 of those had radiotherapy. 
The team looked at who needed more treatment for swallowing problems or had serious complications within 4 months of having the stent. They found this happened in 5 people:
3 people needed another stent as the cancer had grown into it
1 person needed a further procedure to open up the narrowing in their oesophagus
One person died after having the stent inserted.
The number of people who needed further treatment for their swallowing was more than the researchers had previously decided was acceptable. So the study closed and did not go on to the next stage.
The team also looked at how long people lived. This was about 15 weeks. This is similar to the length of time people who need a metal stent live.
The team aren't exactly sure why the treatment didn't work. They think it might be due to a combination of factors:
the dissolvable stent didn't have a covering membrane. The metal stents have a covering membrane that helps to stop the cancer growing into them.
radiotherapy didn't shrink the cancer by as much as they had hoped 
Swallowing and quality of life
The team looked to see if people's swallowing improved. At 6 weeks, everyone who was living said their swallowing had got better.
They also looked at people's quality of life. The study team asked everyone to fill out a questionnaire before treatment started and at set times during treatment. The questionnaire asked about side effects and how they'd been feeling. This is called a quality of life study. The people who reported their quality of life, said on average, it had got worse. 
Side effects
The most common side effect of the treatment was pain. The most common severe side effects were:
being sick
bleeding from the food pipe or upper part of the digestive system  such as the stomach 
Conclusion
The trial team concluded that in this small study the dissolvable stent didn't work as well as they had hoped. This was based on the number of people who needed another treatment for their swallowing. 
The dissolvable stent helped with swallowing in the short term, but it didn't improve people's overall quality of life. This was probably because of the side effects. It didn't work as a long term treatment to help swallowing. 
The team say that more work needs to be done to look at dissolvable stents for people with cancer of the food pipe. They think that when covered dissolvable stents are available that more studies should be run. 
All trial results help doctors and researchers understand more about different cancers and the best way to treat them.
Where this information comes from    
We have based this summary on information from the research team. The information they sent us has been reviewed by independent specialists (peer reviewed

) and published in a medical journal. The figures we quote above were provided by the trial team who did the research. We have not analysed the data ourselves.
How to join a clinical trial
Please note: In order to join a trial you will need to discuss it with your doctor, unless otherwise specified.
Please note - unless we state otherwise in the summary, you need to talk to your doctor about joining a trial.
Supported by
NIHR Clinical Research Network: Cancer
NIHR Research for Patient Benefit (RfPB) Programme
University Hospital Southampton NHS Foundation Trust
University of Southampton
If you have questions about the trial please contact our cancer information nurses
Freephone 0808 800 4040
CRUK internal database number:
Please note - unless we state otherwise in the summary, you need to talk to your doctor about joining a trial.
Around 1 in 5 people take part in clinical trials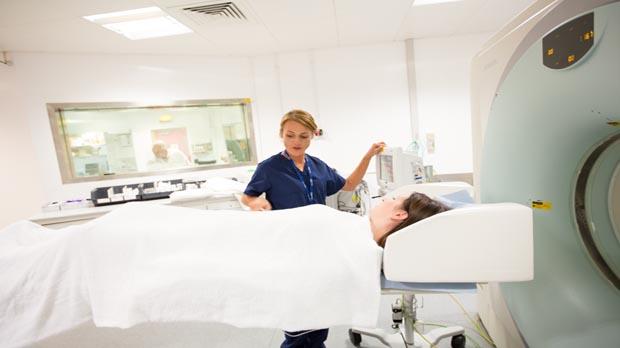 Around 1 in 5 people diagnosed with cancer in the UK take part in a clinical trial.