A study to look for genetic causes of rare cancers and cancers that affect people at an early age (IHCAP)
This study is looking for possible hereditary causes of rare cancers and cancers that are diagnosed at a younger age than usual. 
More about this trial
Not everyone will get cancer. But we know that of those who do, most people will be over the age of 65. We also know that most cancers are caused by either specific factors such as smoking or happen by chance.
But there are some people who develop unusual types of cancer, or are diagnosed at a younger age than usual. Sometimes these people have other family members with cancers or non cancerous (benign) tumours. While some of these cases can be explained by testing for known gene changes (gene mutations) that are passed down in families, many cannot.
Researchers in this study want to look for possible genetic causes for these unusual cancers. They will recruit people who have an increased risk of developing cancer because it runs in their family, or who have either an unusual cancer or were diagnosed at a young age. They will ask about their family history of cancer and collect samples of blood and tissue. The aims of this study are to
See if it is possible to find genetic causes of rare cancers and cancers that affect people at an early age
Find out if new genetic tests can be quickly developed
This study is recruiting children as well as adults. We use the term 'you' in the rest of this summary, but of course if it is your child taking part, we are referring to them.
Who can enter
This study is recruiting people who are at risk of, or have been diagnosed with, a cancer that their doctor thinks may be due to a genetic change passed down in families. If you are suitable for this study, one of your specialist team will ask if you would like to take part. People taking part will be in one of the following situations
You have been diagnosed with cancer before the age of 50
Your doctor has said that there is something unusual about your cancer, such as the type of cancer, or the way it looked under the microscope
You have had 2 or more different types of cancer
You have cancer and also have a strong or unusual family history of cancer that may not be explained by a known gene change
Your doctor thinks you are at high risk of developing a cancer because of your family history
You cannot enter this study if you have a genetic change that is known to increase your risk of cancer– you can ask your doctor about this.
Trial design
This study will recruit 500 people. The team will ask everyone taking part about any cancers in the family.
You will also give a sample of blood or spit (saliva), so that they can look at your DNA. This is the genetic code that controls how the body's cells behave. The team will study the DNA for changes in genes that might be linked to cancer. They may ask if you would be willing to give a small skin sample (less than 4mm) that they can also test. But you do not have to do this if you don't want to.
If the team find a gene change they may contact you from time to time for an update on your health.
Hospital visits
In many cases you may not need an extra hospital visit, as the study can be discussed over the phone and you can give an extra tube of blood at your next blood test. If you agree to give an extra blood or skin sample, you can visit the hospital for this or the study doctor may come and visit you at home if it is more convenient.
Side effects
With both the blood test and the skin sample there is a small risk of
Bleeding
Bruising
Infection
The team may find that you have an inherited change in one of the genes known to raise the risk of cancer. This means you may be at risk of other cancers. As these gene changes are inherited, it may also mean that other family members are at risk. Another possibility is that they may find a gene change in one of these genes that they can't yet understand. In both these cases they will explain what this may mean for you. You will be supported and offered advice and information by the NHS genetics service.
If the team find a change in a gene that has not been linked to cancer before, they may not yet understand what this means. But they will explain this as fully as they can.
How to join a clinical trial
Please note: In order to join a trial you will need to discuss it with your doctor, unless otherwise specified.
Please note - unless we state otherwise in the summary, you need to talk to your doctor about joining a trial.
Supported by
Cambridge University Hospitals NHS Foundation Trust
European Research Council (ERC)
NIHR Clinical Research Network: Cancer
CRUK internal database number:
Please note - unless we state otherwise in the summary, you need to talk to your doctor about joining a trial.
Cara took part in a clinical trial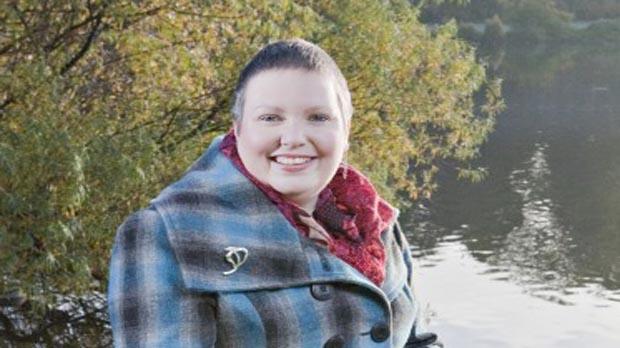 "I am glad that taking part in a trial might help others on their own cancer journey."