A study to learn more about the types and outcomes of low risk myelodysplastic syndromes (MDS)
Cancer type:
Myelodysplastic syndrome (MDS)
This study is building a record of information about a group of bone marrow disorders called myelodysplastic syndromes (MDS). The bone marrow is the body's blood cell factory. In myelodysplastic syndromes (MDS) the bone marrow

does not produce enough blood cells. This can lead to problems such as anaemia

, bleeding or infections. Sometimes, MDS can develop into leukaemia. But the risk of this happening is different for each person.
More about this trial
There are different treatments for MDS. But these deal with the symptoms rather than the cause. Researchers are developing and testing possible drugs that may treat the cause of MDS. Doctors also want to find out as much as possible about the many different types of MDS, and how best to treat them.
This study is setting up a record or 'registry' of information about a large number of people across Europe with low risk MDS. If you take part, the team will collect information about your medical history, test results and treatments. The information will be kept anonymously, so no one will be able to link it to you. The aim is for doctors to learn more about MDS and its outcomes.
You will not have any direct benefit from taking part in this study, but the results of the study will be used to help people with MDS in the future.
Who can enter
You can enter this study if you
Had a bone marrow test to diagnose MDS less than 3 months ago
Are at least 18 years old
You cannot enter this study if you
Have acute myeloid leukaemia (AML) with immature blood cells (blasts) making up 30% or more of your bone marrow
Have certain changes (mutations ) in your genes that means your diagnosis is AML 
Have MDS that is now at a high risk of becoming AML that was first diagnosed as low to moderate risk but your first diagnosis was not registered with the study team within 3 months of diagnosis
Trial design
This European study will recruit between 4,000 people with MDS. This study is simply collecting information, blood and urine samples. So it won't affect any treatment you may have.
The researchers will ask your permission to collect information about your medical history, important test results and any treatment you have, such as blood transfusions.
At the start of the study, and every 6 months for the next 5 years, you will see the study team and give a blood and urine sample. Where possible, you will give the extra blood sample at the same time as your routine blood tests.
You fill out a questionnaire at each visit. The questionnaire will ask about any side effects you have had and about how you have been feeling. This is called a quality of life study.
All the information the study team collect for this registry will be treated anonymously, so no one will be able to link the information to you.
Hospital visits
The study team will collect information from you every 6 months. They will see you when you come to hospital for your MDS appointments. If these are less than every 6 months, you may have to make extra visits.
Side effects
As there are no treatments in this study, there are no side effects. You may have a small bruise where you had your blood test.
How to join a clinical trial
Please note: In order to join a trial you will need to discuss it with your doctor, unless otherwise specified.
Please note - unless we state otherwise in the summary, you need to talk to your doctor about joining a trial.
Supported by
European LeukaemiaNet MDS Work Group
Experimental Cancer Medicine Centre (ECMC)
Novartis
University Medical Center Nijmegen St Radboud
If you have questions about the trial please contact our cancer information nurses
Freephone 0808 800 4040
CRUK internal database number:
Please note - unless we state otherwise in the summary, you need to talk to your doctor about joining a trial.
Charlie took part in a trial to try new treatments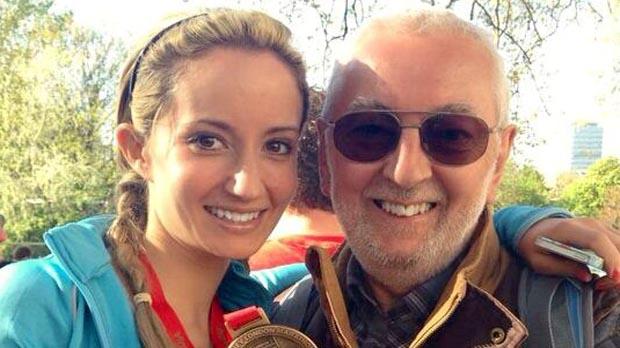 "I think it's really important that people keep signing up to these type of trials to push research forward."