A study comparing 2 needles doctors use to take a sample of pancreatic tissue (The SharkBITE study)
Please note - this trial is no longer recruiting patients. We hope to add results when they are available.
A swelling in the pancreas could be cancer. To find out if it is cancer doctors take a small piece of tissue (biopsy) from the lump. They use a special type of needle to take the sample.
More about this trial
Doctors use an endoscopic ultrasound to diagnose pancreatic cancer. This combines an endoscopy with an ultrasound. 
A long flexible tube (the endoscope) is put in your mouth and goes down into your stomach. It has a camera on the end to look at the inside of your body. An ultrasound is attached to the tube and this uses sound waves to get a picture of the inside of your body. 
During the endoscopic ultrasound your doctor might take a sample of tissue (biopsy) using the special type of needle. 
There is a new type of needle that they can use to take these tissue samples. Researchers think this needle might be better than the one they are using at the moment. They hope it could improve the accuracy of the diagnosis. 
To find out if it is they want to compare these 2 needles and the samples they take. 
Who can enter
The following bullet points list the entry conditions for this study. Talk to your doctor or the study team if you are unsure about any of these. They will be able to advise you. 
Who can take part
You may be able to join this study if all of the following apply. You:
had an ultrasound scan or CT scan that shows there is a lump on your pancreas
are having an endoscopic ultrasound of the pancreas 
are at least 18 years old 
Who can't take part
You cannot join this study if any of these apply: 
more than half of the lump in your pancreas are cysts
there is a reason why you aren't able to have a sample of tissue (biopsy) done, for example you are taking medication that thins your blood such as warfarin 
Trial design
The team need 108 people to take part.
A doctor will do the endoscopic ultrasound. They will take 3 biopsies using each needle. That is a total of 6 biopsies. 
Hospital visits
You have the endoscopic ultrasound in the outpatients department. 
You shouldn't eat or drink from midnight before the endoscopic ultrasound. You might be able to sip water to about 2 hours before your appointment. 
After your endoscopic ultrasound you should be able to go home the same day if you are feeling well. 
A member of the research team will phone you 7 days after the test to see if you have had any problems.  
Side effects
Endoscopic ultrasound is a very safe procedure and complications aren't very common. Possible complications can include:
a tear in the gullet or small bowel
inflammation of the pancreas (pancreatitis) 
How to join a clinical trial
Please note: In order to join a trial you will need to discuss it with your doctor, unless otherwise specified.
Please note - unless we state otherwise in the summary, you need to talk to your doctor about joining a trial.
Supported by
The Newcastle upon Tyne Hospitals NHS Foundation Trust
Medtronic
CRUK internal database number:
Please note - unless we state otherwise in the summary, you need to talk to your doctor about joining a trial.
Cara took part in a clinical trial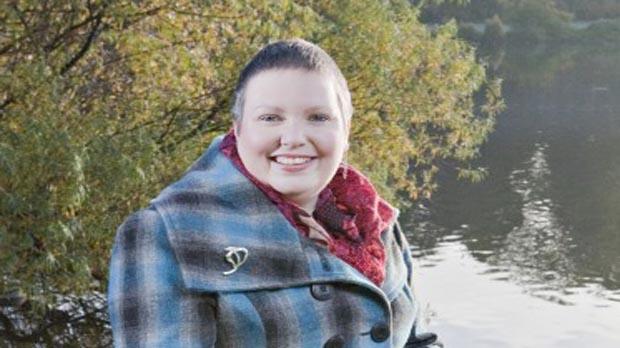 "I am glad that taking part in a trial might help others on their own cancer journey."