Predatory Marriage and Probate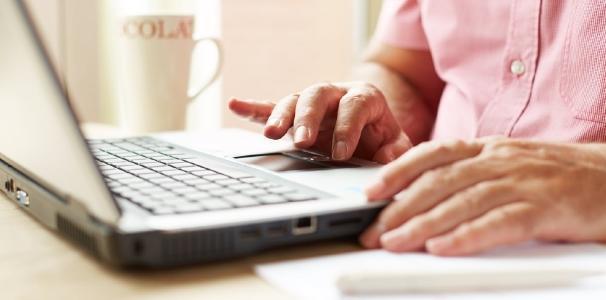 With an aging population, and legislation in apparent need of reform, the harm caused by predatory marriage seems set to increase and can have serious and permanent testamentary effects. Hear more from our partner, 

Shoosmiths LPP on key information you need to know.
The term 'predatory marriage' is generally accepted to apply to forced marriages faced by individuals (usually elderly) whose mental capacity is in doubt or who are vulnerable to undue influence (we shall call this person "A"). These are the same individuals whose estates are often subject to a probate claim after they have passed away.
The issue with a predatory marriage, which would come as a surprise to most people, is that a scheming partner ("C") can engineer a solution that by-passes a Will dispute and can land C with most or all of an estate with no ground for a disappointed beneficiary ("B") to complain after A's death.
The law
The void and voidable concept in law is what such a scheming partner can rely upon to prey on a vulnerable victim.
If A marries whilst lacking capacity and/or was unduly influenced to do so, the effect of the Wills Act 1837, section 18 is that a pre-existing Will is (in nearly all cases) revoked.
The Matrimonial Causes Act 1973, section 12(c) is that the marriage will not be deemed void, but merely voidable – as in contract law. The difference is significant, given that a party to a voidable marriage will need to:
apply to the court to have the arrangement annulled. This must be done during life.

Until that declaration is made, the marriage is treated as valid under section 16 of the 1973 Act. Such declaration is also prospective, not retrospective so an invalid marriage still revokes a valid will. A new will must also be made after the marriage is set aside.
A scheming partner can therefore connive to marry A (possibly abroad and / or in secret) creating a marriage which revokes the Will and lands them an interest. The marriage is voidable - but not void - thanks to the 1973 Act.  The new spouse (C) gets their hands on the estate thanks to the intestacy rules (assuming A has no children), B is disinherited and without recourse – even though the Will was made when A had capacity and wanted B to inherit.
The consequences of a predatory marriage
The 1973 Act has significant implications for the law of probate.
As above, the consequences are significant. A marriage revokes most valid wills and grants a spouse an automatic interest. A marriage cannot be set aside after death, and even during life the Will has still been revoked. This outcome is subject to abuse.
In order to mitigate this effect, as set out above, A would have to reinstate those earlier Wills, or else die intestate. This may not be easy if A has lost capacity. A judge made will (known as a statutory will) must be made. If A has died, no will can be made and no challenge can be made to set aside the marriage.  This creates a predatory marriage trap.
Reform
Most lawyers think it clear that this area of law needs urgent reform. A proposal is being made by Fabian Hamilton MP (supported by Andrew Bishop of Shoosmiths, and Daphne Franks of Predatory Marriage UK) that a marriage should no longer revoke a will.  This removes incentive to abuse A.
The civil law is also inconsistent with the criminal law. Forced marriage is a criminal offence under section 121 of the Anti-social Behaviour, Crime and Policing Act 2014, but the civil system provides no relief for B. Limited evidence is kept at the point of marriage so any criminal case will be hard to prove.
It is worth noting that the problem of void and voidable marriages was not always this way. Prior to the Nullity of Marriage Act 1971 (the effect of which was, for these purposes, identical to the 1973 Act) and the decision of the Court of Appeal in Re Roberts [1978] 1 WLR 653, there were cases where beneficiaries applied successfully after the death of the testator (the person who made the Will) to have the marriage declared null and void. This is no longer possible.
What can be done now?
Unfortunately, as is the premise of this blog, once A has died, options are limited. As such, those that wish to look after A's best interests would be well advised to consider:
Advising A to set aside the marriage during life. If A has lost capacity, the Court of Protection will have to be involved;

Ensure a new Will is prepared. Again, the Court of Protection would have to be involved if A has lost capacity.

Consider entering a marriage caveat to stop a marriage taking place.
The above, however, are an imperfect solution. If A were to be married in secret, the marriage and the consequences of it would not be known until it was too late. Any court action is costly and expensive.
As a last resort, a claim could be made under the Inheritance (Provision for Family and Dependants) Act 1975. This allows the court to grant reasonable provision to certain family members and dependants, and therefore change the rules of intestacy. These claims are not open to all, and is of no use to charities or those without a maintenance need. Awards can sometimes be of modest value only.
Register for our CPD Event on Predatory Marriage
Join Cancer Research UK and guest hosts from Shoosmiths LPP, and New Square Chambers for our next virtual CPD webinar focused on predatory marriage and probate as well as lessons for private practitioners.