The Catalyst Club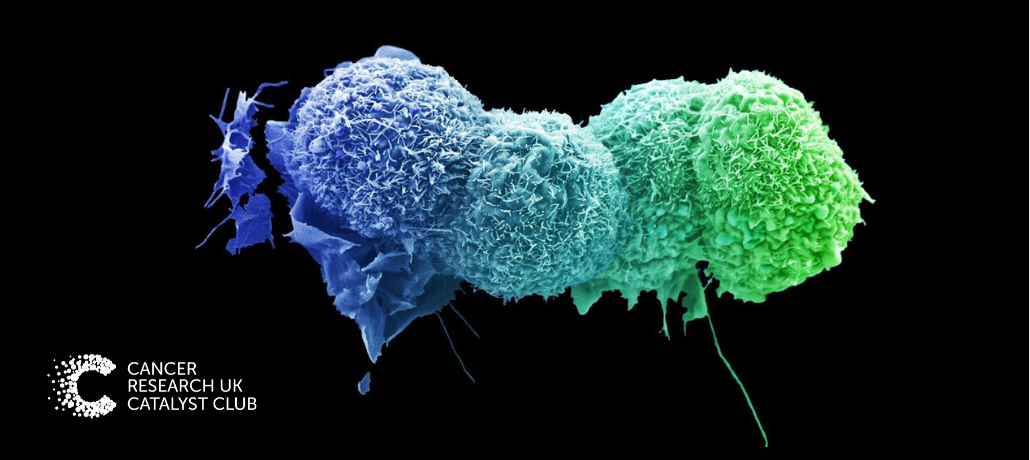 Shaping the future
The Catalyst Club is a giving circle comprising some of our most visionary donors. As a member, you will become part of a unique community that connects philanthropic investors with pioneering scientists. It's a venture that allows us to respond to areas of urgent scientific need and drive progress at a speed and scale never seen before.
In spite of the incredible progress we've made in beating cancer, still 1 in 2 people in the UK born after 1960 will receive a diagnosis during their lifetime. We have an opportunity to create a different future by coming together and funding the research that will deliver the advances that patients and their families deserve
- Simon Collins, Chair of the Catalyst Club Board
The Catalyst Club is making a significant and immediate impact. Already, its members have contributed more than £10m towards research that is shaping new precision treatments. Now, with Simon Collins as chair of the Catalyst Club Board, we're raising funds that will convene global excellence, deliver transformational insights and drive radical change.
Members can have a tangible and long-lasting impact on the lives of thousands of cancer patients by investing in collaborative and pioneering projects and institutes, including research into the early detection and diagnosis of cancer, the Cancer Research UK City of London Centre – a world-leading biotherapeutics hub – and programmes to support and develop the science leaders of the future. 
We would be delighted to meet with you and explore the impact you wish to have through your philanthropy and how you might like to become involved with the Catalyst Club.
Some of the greatest advances in science are thanks to philanthropists
Take the first step towards the next one by getting in touch with Elaine John, Leadership Gift Lead at elaine.john@cancer.org.uk