Donation Point
Set up your own donation point
If you would like to order your own donation point or just find out more information about setting up and running one, get in touch.
01403 210585
Whether you take a couple of bags to your local Cancer Research UK shop, or whether you set up a donation point at work or in your local community: thank you! Every year supporters like you raise over £65 million worth of stock for us to sell in our shops.
On average each bag of donated items in good condition is worth £25. Remember your bag would be worth 25% more if you Gift Aid it.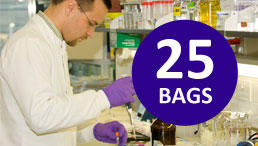 Buys a tool that lets scientists accurately measure 12 things at once, speeding up the pace of our life-saving research.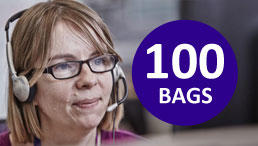 Keeps our cancer chat running for a week, helping thousands of people through very difficult times.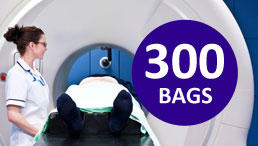 Could cover the cost of a clinical trial for a year to find out if radiotherapy will pack more of a punch to cancer cells.