How we are keeping you safe
Find out what we are doing to keep you safe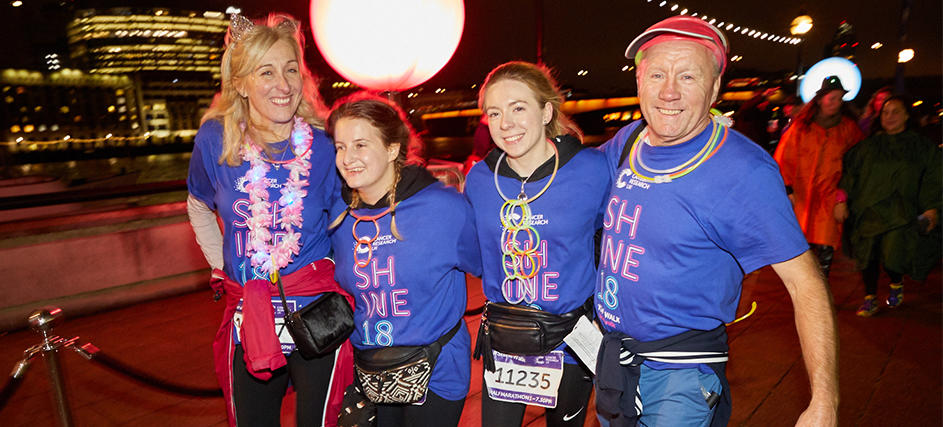 As always at our events the health and safety of our participants, staff and volunteers is our top priority.
We will continue to monitor the situation closely and keep you updated with our planning, much of which will focus on how we deliver a safe event in the context of all necessary COVID-19 guidelines and precautions.
It may be that events look a little different this year but we are working proactively with our venues and suppliers to deliver a great experience on site.
We'll continue to review and update this page in line with government guidelines.
Here's how we'll keep you safe on the night
We'll be doing everything we can to keep you safe on the night, here's how:
We'll be spliting participants into waves to reduce congestion on the course 
There will be hand sanitiser provided at your event, which we encourage you to use before and after your walk
Whilst we hope we can open our events to families and friends supporting on the day, this may not be possible due to government guidelines around COVID-19. We will update on this nearer the time.
What you can do to keep safe:
Please bring your own bottle of water on the night
Please refrain from hugging other walkers when you finish - you can still congratulate each other!
Please respect social distancing before, during and after your walk
When you have finished your walk, please move away from the finish line so it is safe for other participants when they cross over the line

If you have any symptoms of COVID-19 or have been in close contact with someone that has symptoms please do not attend your event. 

Check your symptoms here.