A trial looking at cisplatin and irinotecan for advanced pancreatic cancer (PAIR)
This trial looked at a new combination of chemotherapy with cisplatin and irinotecan for people with advanced pancreatic cancer. It recruited people who hadn't had treatment for their cancer before.
Cancer of the pancreas is very difficult to treat. Many of these cancers are not diagnosed until the cancer is quite advanced. Doctors sometimes use chemotherapy to treat advanced pancreatic cancer. Doctors running this trial wanted to look at this new combination of chemotherapy to see if it is a useful treatment.
The aims of this trial were
To see how well cisplatin and irinotecan work for advanced pancreatic cancer
To find out more about the side effects.
Summary of results
From their analysis of the results in 2002, the researchers say that irinotecan and cisplatin helped a small number of people in this small trial. But this drug combination caused serious side effects.
19 people took part in this trial. The researchers had planned to recruit 22 people. But the trial stopped recruiting earlier than planned as unfortunately one person died during treatment.
Everybody had cisplatin and irinotecan. After treatment had finished, the researchers found
The cancer slowed or stopped growing in 1 person – doctors call this a partial response
The cancer stayed the same in 3 people – doctors call this stable disease
The cancer continued to grow in 14 people
The researchers also found that some of the side effects were serious. They included diarrhoea, a drop in white blood cells and feeling or being sick.
We have based this summary on information from the team who ran the trial. The information they sent us has been reviewed by independent specialists (peer reviewed

) and published in a medical journal. The figures we quote above were provided by the trial team. We have not analysed the data ourselves.
How to join a clinical trial
Please note: In order to join a trial you will need to discuss it with your doctor, unless otherwise specified.
Please note - unless we state otherwise in the summary, you need to talk to your doctor about joining a trial.
Supported by
Aventis Pharma
Queen Elizabeth Hospital Birmingham
University of Birmingham
CRUK internal database number:
Please note - unless we state otherwise in the summary, you need to talk to your doctor about joining a trial.
Cara took part in a clinical trial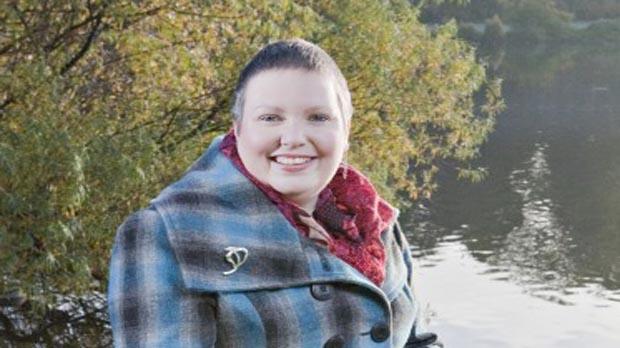 "I am glad that taking part in a trial might help others on their own cancer journey."