A trial to see if radiotherapy helps older women with breast cancer (PRIME)
This trial was looking at whether radiotherapy for breast cancer affects quality of life and reduces the risk of breast cancer coming back in women over 65 years old.
Surgery is usually the first treatment for breast cancer. We know from research that radiotherapy after surgery helps stop cancer coming back. But some older women may not need to have radiotherapy, especially if they have an early breast cancer that is low grade. This is because the risk of the breast cancer coming back is much lower in this situation.
All treatments have some side effects and it is important that people don't have treatment they don't need. The aims of this trial were to see if not having radiotherapy after surgery
Improved the quality of life for older women
Affected the risk of the cancer coming back (recurrence)
Summary of results
The trial team found there was not much difference in how women rated their quality of life whether they had radiotherapy or not.
The trial recruited 255 women who had early stage, low grade breast cancer. Everybody had surgery and hormone therapy. Half the women had radiotherapy and half did not.
All the women taking part filled in a number of questionnaires during the 15 months after surgery. These asked about any symptoms or side effects they'd had and how their treatment had affected their life.
Women who had radiotherapy reported a few more symptoms and concerns. But they were less anxious about the cancer coming back than the women who didn't have radiotherapy. Overall, women in both groups rated their quality of life about the same.
When the researchers wrote about these results in 2006, none of the women taking part had had a recurrence of breast cancer. But the trial team will follow their progress for longer to see if not having radiotherapy has a long term effect on either quality of life or the risk of cancer coming back.
We have based this summary on information from the team who ran the trial. The information they sent us has been reviewed by independent specialists (peer reviewed

) and published in a medical journal. The figures we quote above were provided by the trial team. We have not analysed the data ourselves.
How to join a clinical trial
Please note: In order to join a trial you will need to discuss it with your doctor, unless otherwise specified.
Please note - unless we state otherwise in the summary, you need to talk to your doctor about joining a trial.
Supported by
NHS R+D Health Technology Assessment Programme
NIHR Clinical Research Network: Cancer
CRUK internal database number:
Please note - unless we state otherwise in the summary, you need to talk to your doctor about joining a trial.
Caroline took part in a clinical trial for breast cancer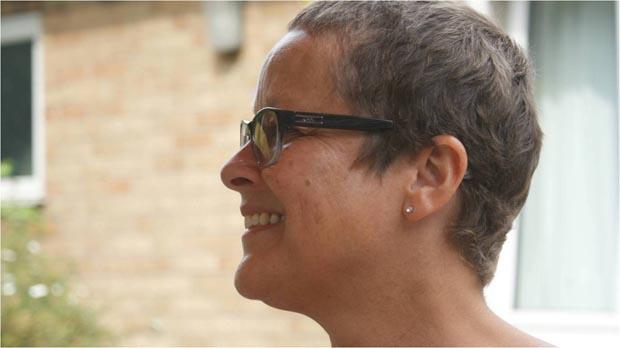 "I had treatment last year and I want to give something back."